One of the meetings today was with Gigabyte, up on the 36F of the Taipei 101. We got a chance to see close up their FM2 prototype design, for use with upcoming AMD Trinity CPUs. The CPUs will feature an enhanced Bulldozer core (Piledriver), but information concerning the chipset and the types of motherboards coming to market is currently sparse. Hopefully that will change at Computex this week, and our first look at Gigabyte's GA-F2A85X-UP4 is a good place to start.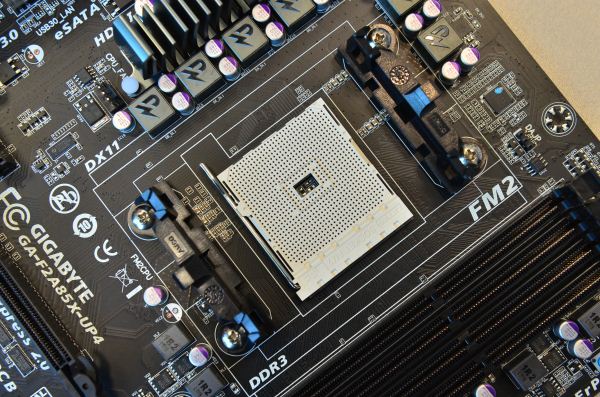 The UP4 features Gigabyte's new power delivery system, which promises much cooler VRM temps thanks to some interesting IP from International Rectifer and 60A per phase. A demonstration of these VRMs showed that surface temperatures under load reduced from the high 90s (Celsius) to the mid 60s in a very low airflow environment. The purpose of this power delivery is to help system builders utilise minimal airflow in overclocked systems, such as those using all-in-one cooling. Systems using this technology will use the 'UP' naming system rather than the 'UD' that Gigabyte has been using recently.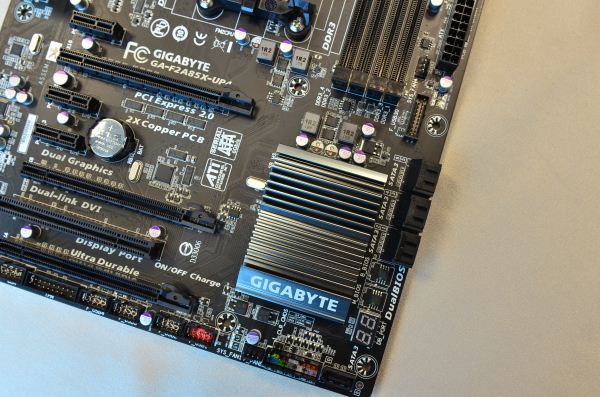 The UP4 clearly has access two at least two full length slots for GPUs (the third full length slot is electrically only x4, suggesting it comes from the chipset), all four display outputs, DualBIOS, and USB 3.0/SATA 3.0. Gigabyte expect this board to be at the launch of Trinity.