In 2011, Lenovo made a cursory effort to grab some of the consumer Android tablet space with the 7" K1, and a slightly more concerted effort to grab the enterprise tablet space with the ThinkPad Tablet. This year they seem to be reaching further. In a release ahead of CES Lenovo has revealed two rather interesting products, the K91 Android TV and the S2 Tablet featuring the Qualcomm MSM8960 SoC, the first Krait-powered device announced.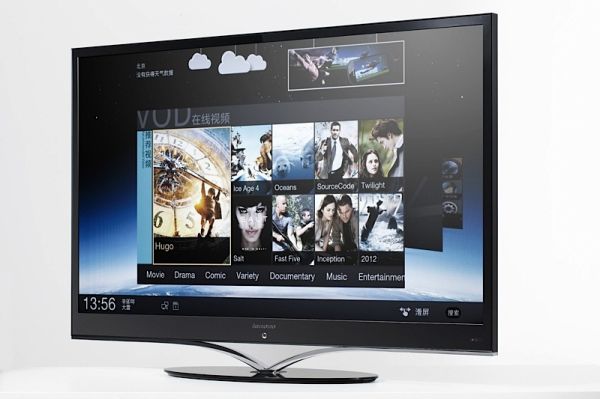 The K91 is a 55" 1080p LED-backlit IPS 3D TV and runs Android 4.0 across that big beautiful screen. This isn't a Google TV device, this set is running a modified Ice Cream Sandwich build complete with Android Market access, voice controls, a 5MP camera for video calls and the ability to interface with Lenovo phones and tablets as either remote controls or secondary displays. The software stack Lenovo is running is heavily modified to unite live TV and Android apps in a carousel style UI. Based on the renders there seems to be little left of the Holo theme, a matter which might contradict that Market access claim. The whole thing is powered by a Qualcomm APQ8060 S3 Snapdragon SoC, and though the release claims that the device is available immediately in China, no price or US availability is mentioned.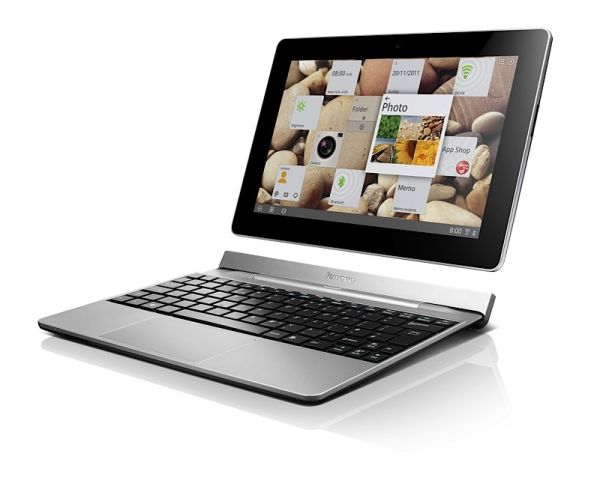 Possibly more intriguing than this Android-driven Smart TV is the IdeaTab S2 10 tablet, a 10.1" Android tablet featuring the much awaited MSM8960 S4 Snapdragon SoC. Krait has been a long time coming, and though no release date is provided, this is still a significant milestone on the road to a commercially available device. The chassis is an impressive 0.34" thick and weighs just 1.1 lbs, and comes with a textured back and 1280 x 800 IPS display. Android 4.0 is on order, though Lenovo's Mondrian UI obfuscates the vanilla goodness. We will make a bee line for this thing the moment we have a chance and will get you a hands-on impression as soon as we do.
Source: Lenovo