Gaming and Workstation Performance
Per our workstation reviews, our examination of gaming performance is going to be cursory at best. While these cards can certainly run games, they're not exactly ideal for gaming scenarios, nor were they ever really meant to be used in that fashion. I've included the results from a very inexpensive gaming system from War Factory to give you some idea of how these two classes of desktop really separate from one another.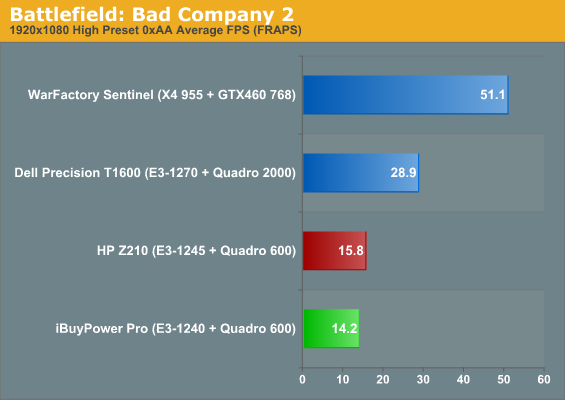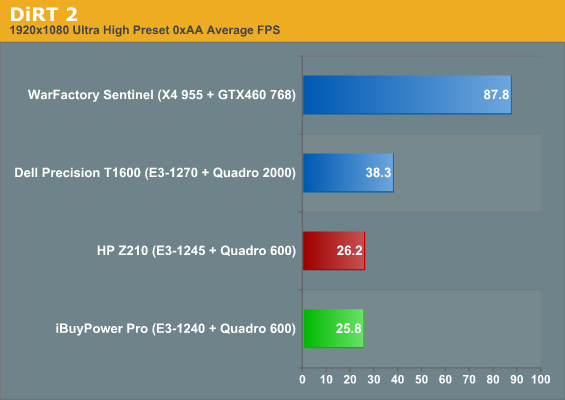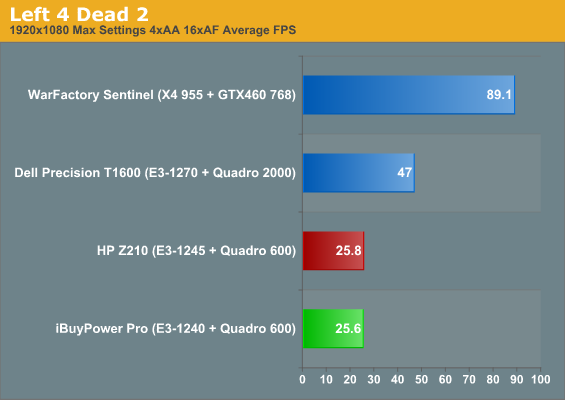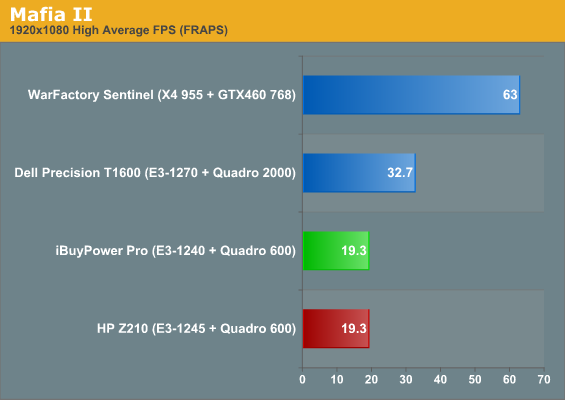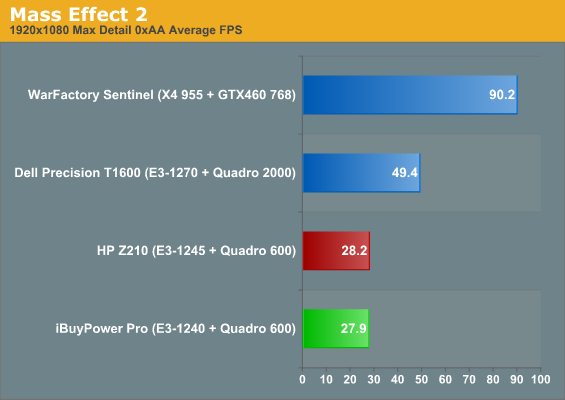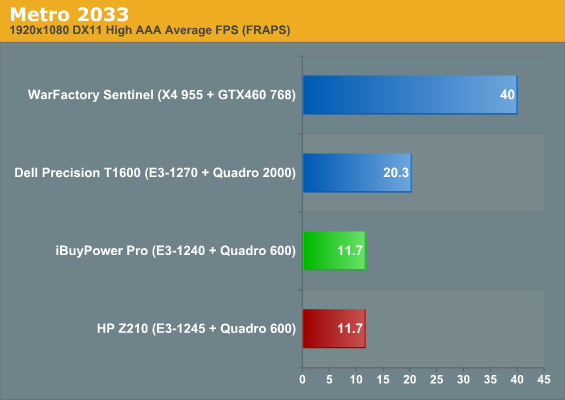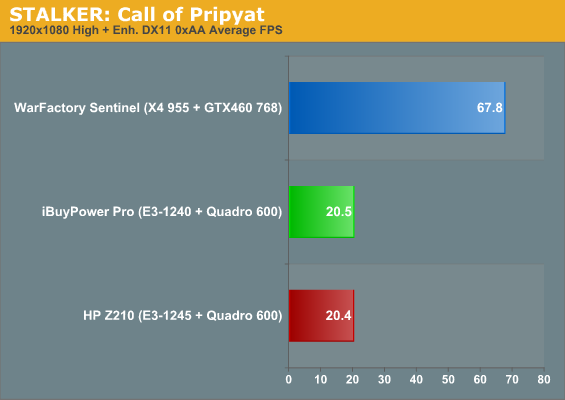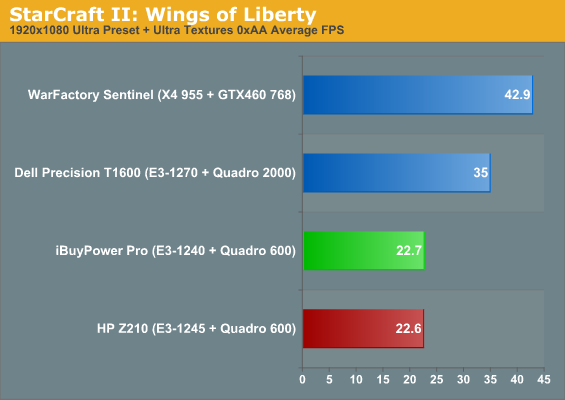 You can see the NVIDIA Quadro 600 just isn't a gaming GPU, and the Quadro 2000 doesn't fare a whole lot better. People buying these "entry-level" workstation cards and planning on doing any kind of serious gaming with them are bound to be disappointed. As you'll see in our workstation benchmarks, though, there's a very good reason for opting to spend up on one of these.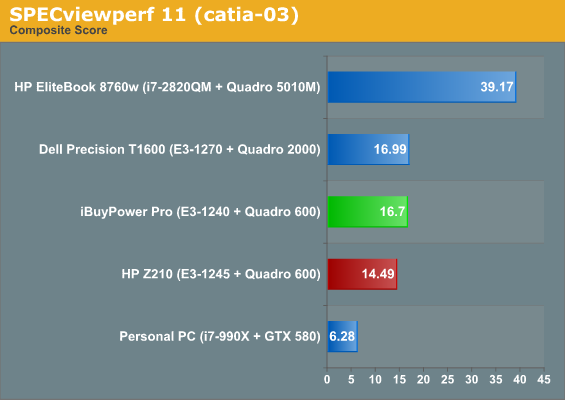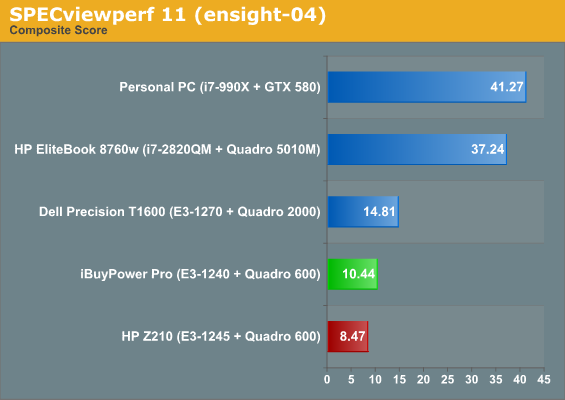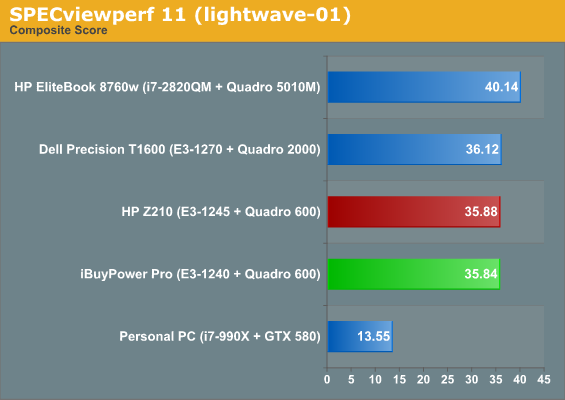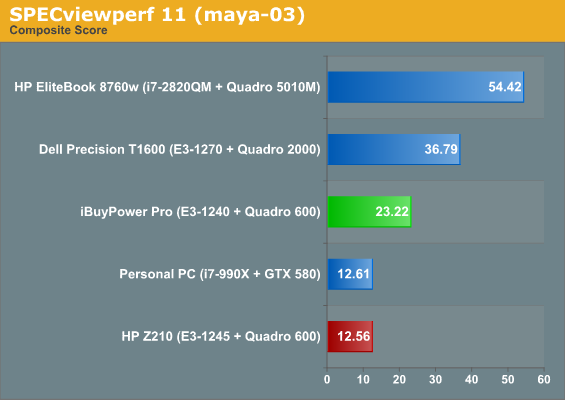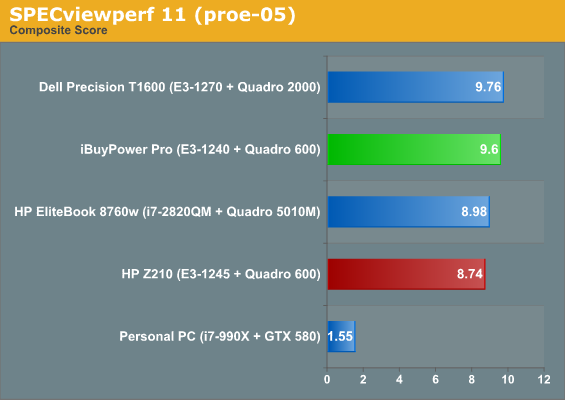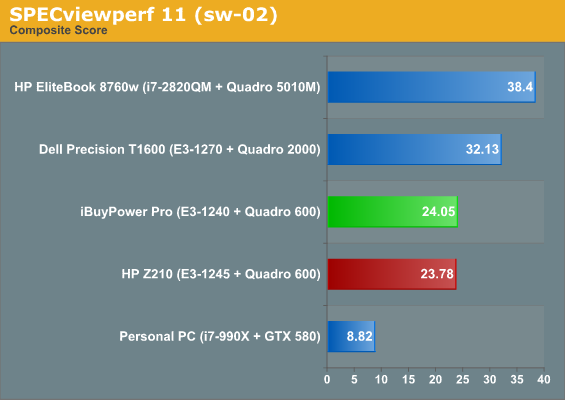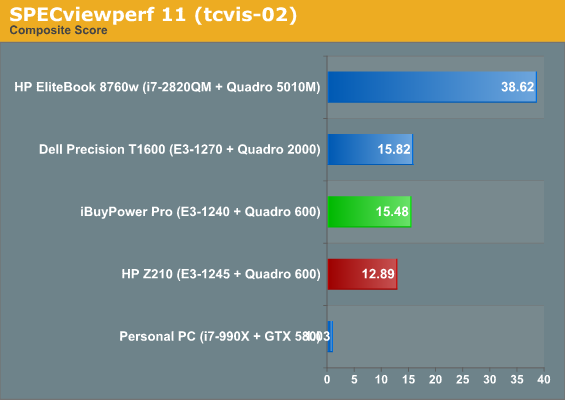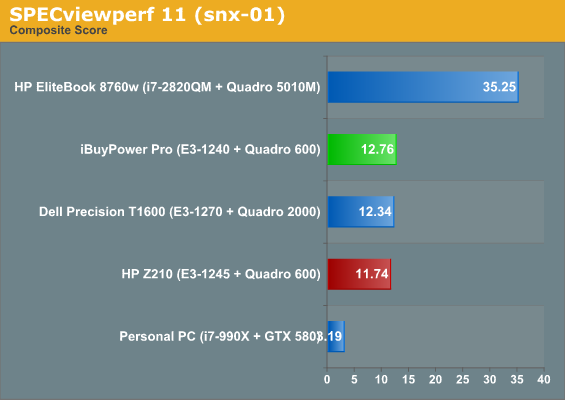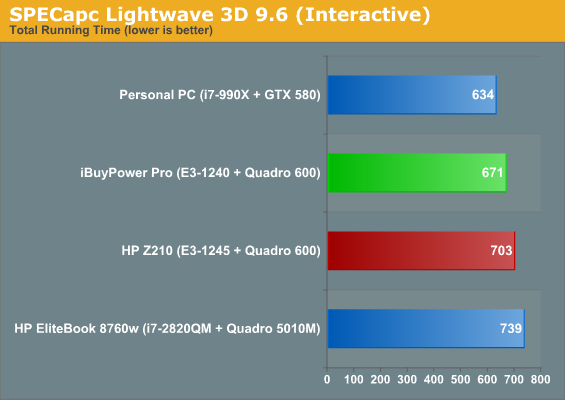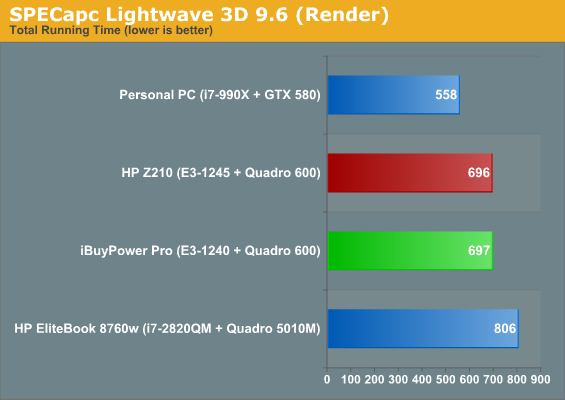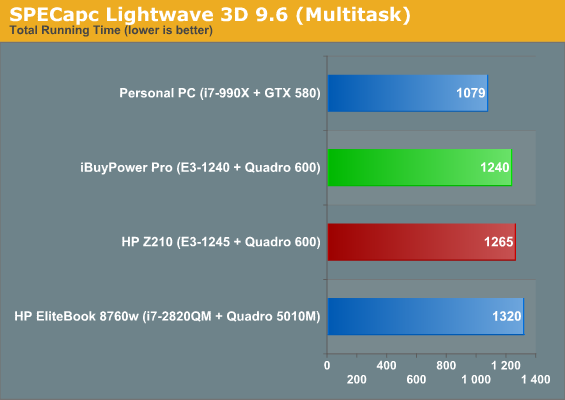 Strangely enough, while the Z210 and iBuyPower systems should outright tie in almost every discipline, iBuyPower's desktop does take a slight lead in most cases and in the Maya portion of SPECviewperf nearly doubles the Z210's results. These differences could theoretically be chalked up to driver performance, but that's one area where HP should have an advantage: iBuyPower doesn't have anything comparable to HP's Performance Advisor.
Once again I'm keen to point out that while a desktop NVIDIA GeForce GTX 580 may feature substantially more raw performance in hardware, the tuning that goes into producing a workstation card (at least on the driver side) justifies the increased cost of the workstation card. A desktop GPU just isn't going to cut it for professional OpenGL work.