The consumer Network Attached Storage (NAS) market has seen tremendous growth over the past few years. As connected homes become more ubiquitous, the need for centralised storage has become very important. On one hand, we have full blown NAS appliances like the ones from Synology and QNAP. They are aimed at the SMB market, but also serve home consumers well. On the other hand, we have appliances targeted specifically towards home consumers. D-Link and Netgear are some of the more famous companies catering to this market. LG is also trying to cater to this market with some NAS offerings aimed at the home consumer.

LG differentiates itself from the rest of the competitors' units by offering DVD and Blu-ray rewriters as part of the NAS unit. However, the unit we are looking at today is the plain vanilla offering.

The LG N2A2DD2 2TB (2x1TB) comes with two preinstalled hard disks. The disks in the N2A2 can't be replaced by the user. The diskless version is the N2R1D (based on a previous generation Marvell chipset), and it is much cheaper than the N2A2. We will come back to the comparisons with the N2R1D towards the end of the review, but first, let us look at the specs.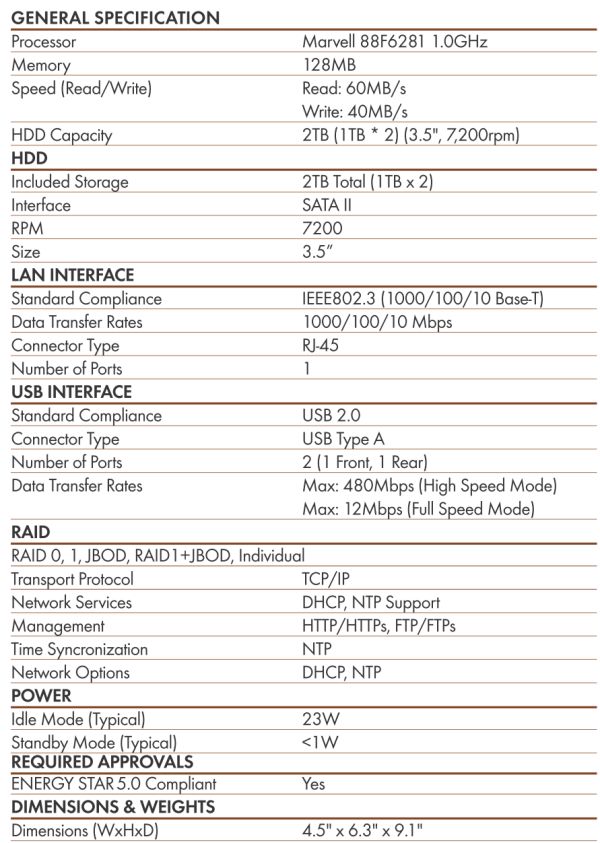 The full brochure from the LG website can be found here. In the next section we will take a look at the package contents.