Application and Futuremark Performance
At this point the Intel Core i7-2630QM at the center of the Alienware M14x is largely a known quantity, but in the 14" notebook class things are different, with quad-core processors being more rarefied. Most of our 14" notebook reviews are from the Arrandale era, but we do have a couple of Sandy Bridge notebooks thrown into the mix to give you an idea of how performance has changed, and we've also got the sample AMD Llano A8 system.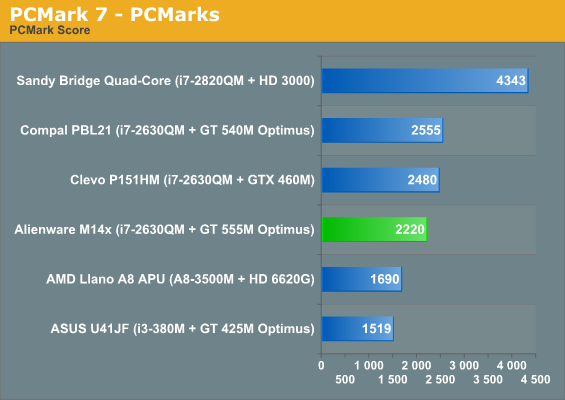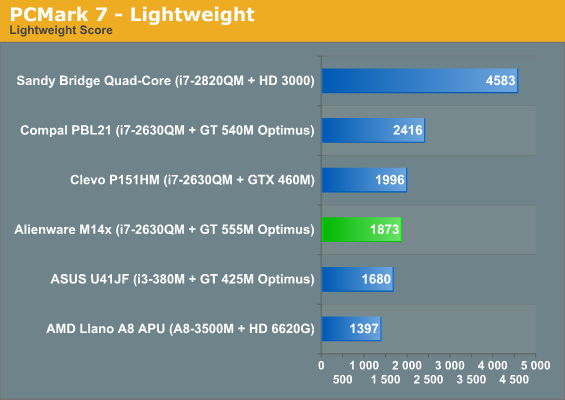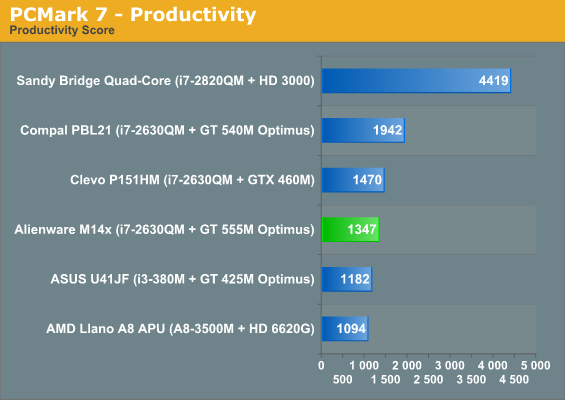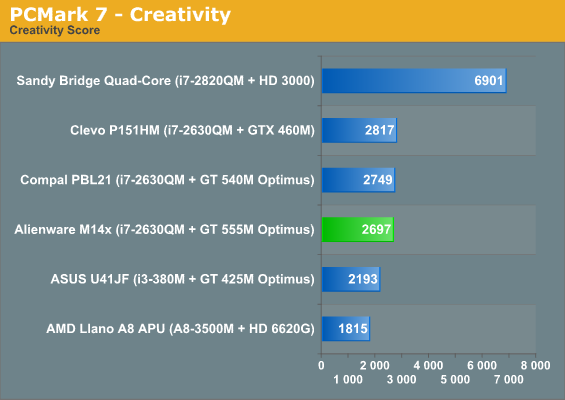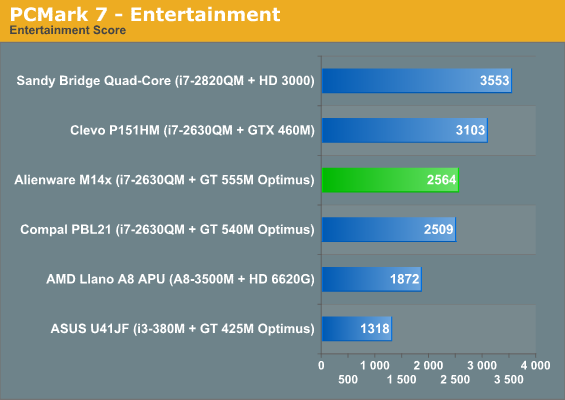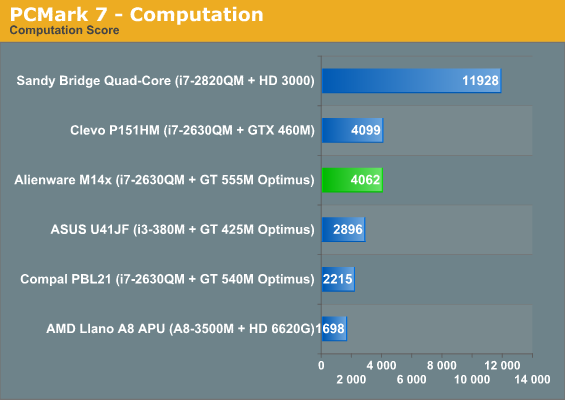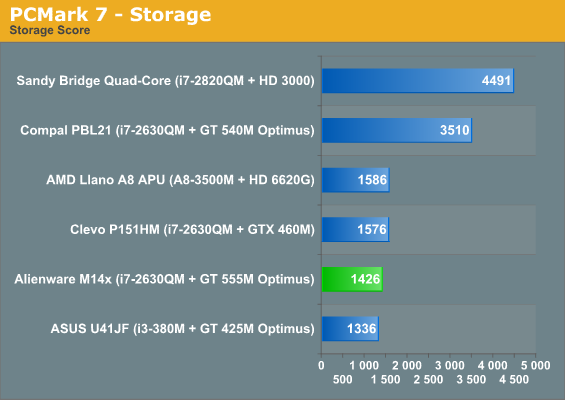 Where possible the SSD-equipped Compal PBL21 and Sandy Bridge quad-core reference system get a comfortable lead, proving that PCMark still skews heavily towards SSDs even in its most recent version. The storage benchmark is particularly brutal, suggesting the Samsung hard drive the M14x ships with may not be as fast as its counterparts from Seagate and Western Digital. Overall, though, the M14x hangs out in the middle of the pack, about where it ought to be.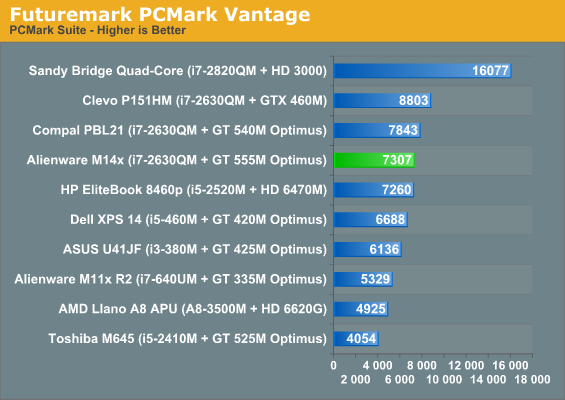 For some reason, PCMark Vantage doesn't favor the SSD-equipped Compal PBL21 as heavily in our lineup, while Sandy Bridge continues to be a monster, both as a processor and as a reference platform.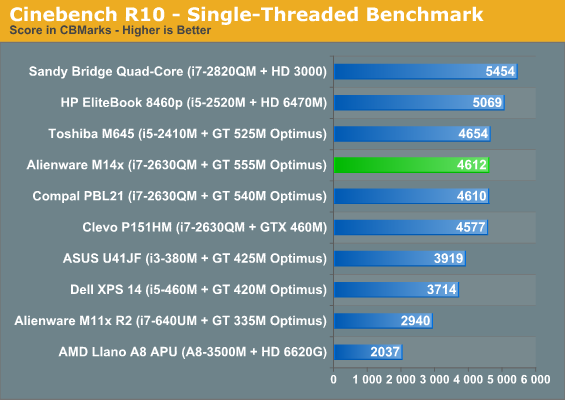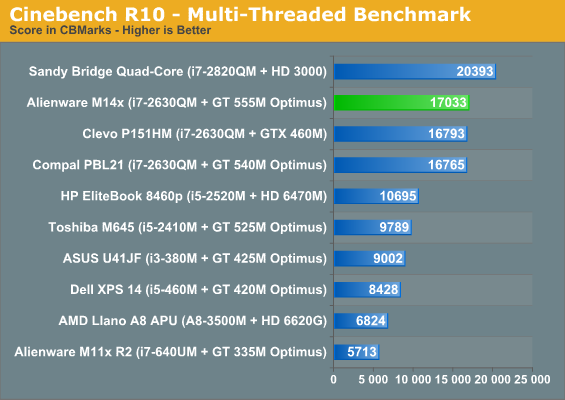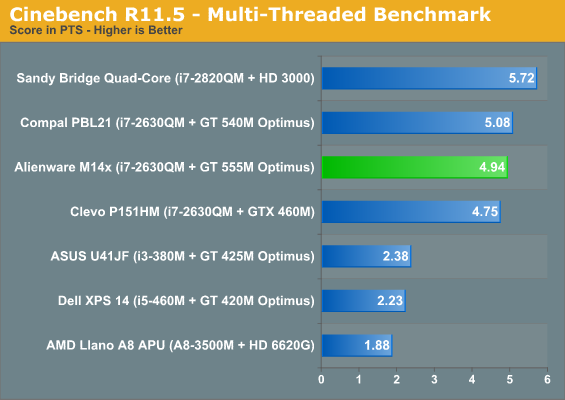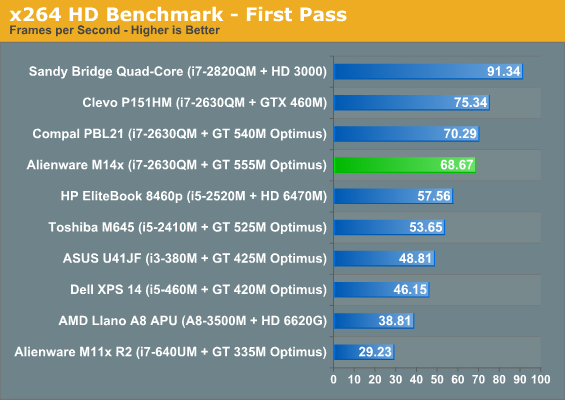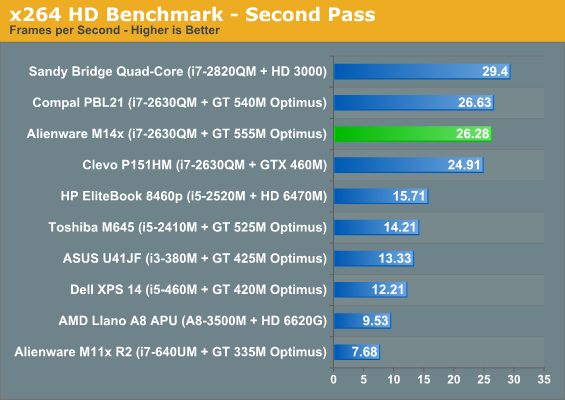 The beauty of Cinebench is how repeatable and consistent its test results are, and the Alienware M14x falls in exactly where it ought to be. Our x264 encoding test tells much the same story, one you already knew: the i7-2630QM is mighty fast. Where things get interesting is when you look at how much of a performance boost the i7-2630QM brings for the M14x against competing 14" notebooks that are only able to leverage dual-core processors. While Arrandale and Clarksfield would often compete directly against each other, Sandy Bridge quad-cores produce a clear and consistent performance advantage over their dual-core counterparts.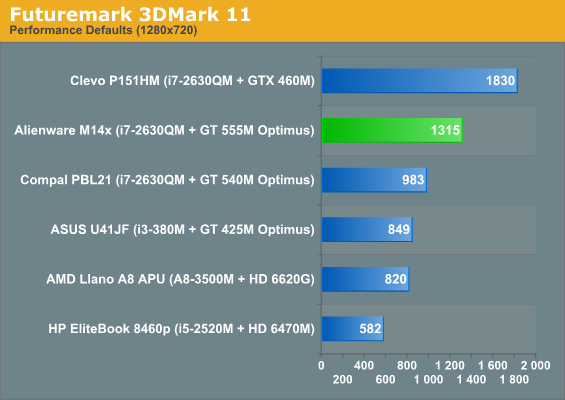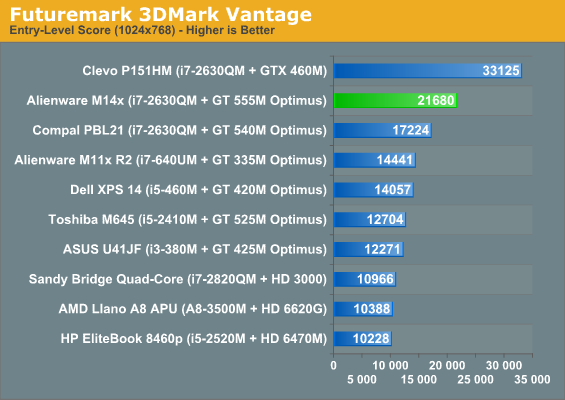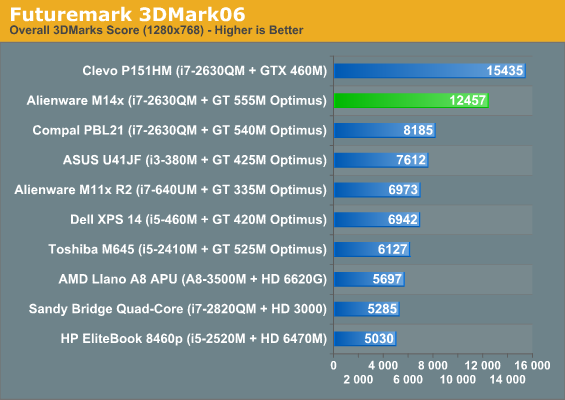 Finally in 3DMark, the 144-shader NVIDIA GeForce GT 555M offers a substantial performance improvement over the 96-shader GT 540M and its kin, bested only by the more powerful GTX 460M. Keep in mind the form factor that the GT 555M is residing in, because this is pretty much the fastest chip you can conceivably fit in a 14" laptop.