Application and Futuremark Performance
Starting out with PCMark 7 performance, it's important to note that the Sandy Bridge reference notebook we reviewed enjoys the benefits of an SSD (just like the Compal PBL21 we have in for review), so its results are going to be somewhat skewed. Still, the i7-2630QM is mostly a known quantity so everything should line up reasonably well.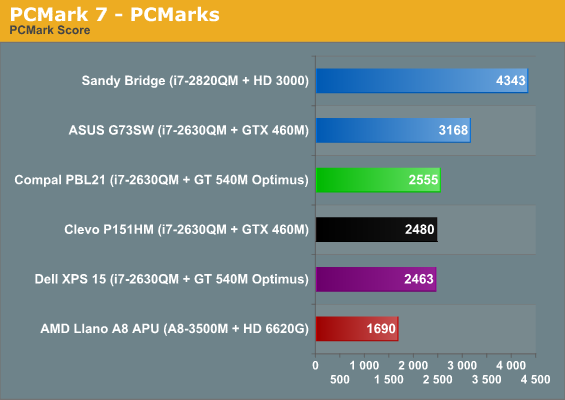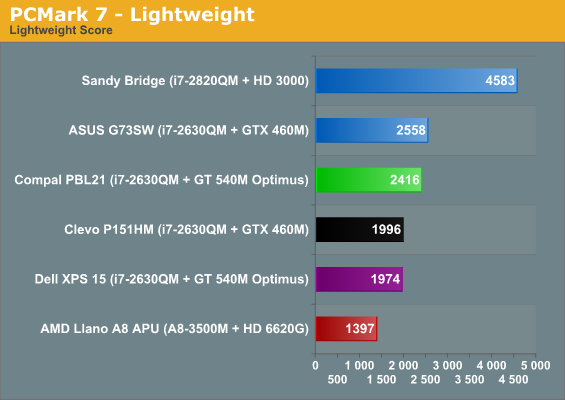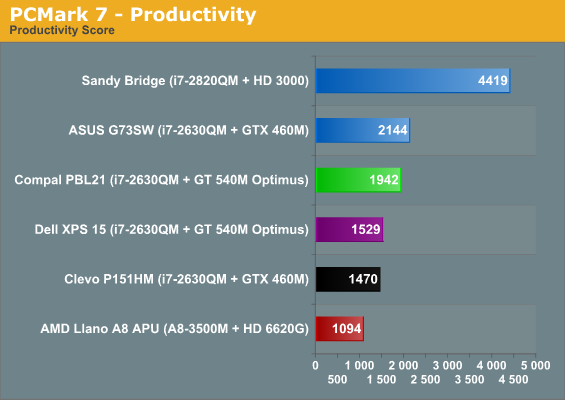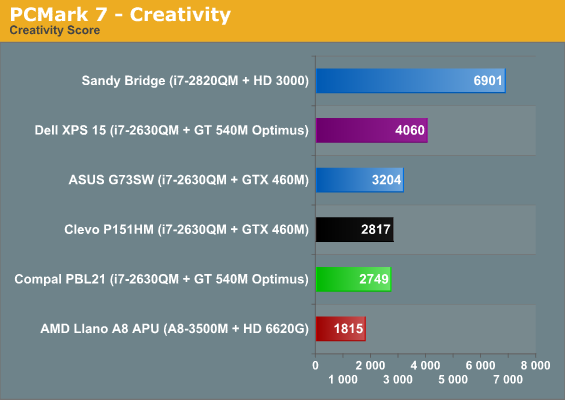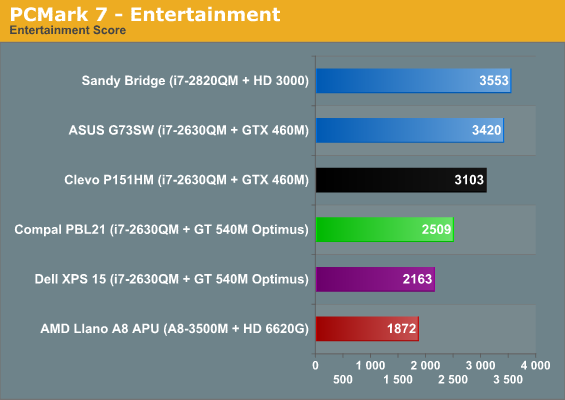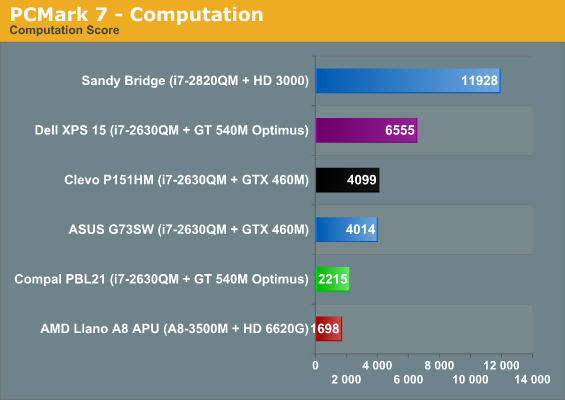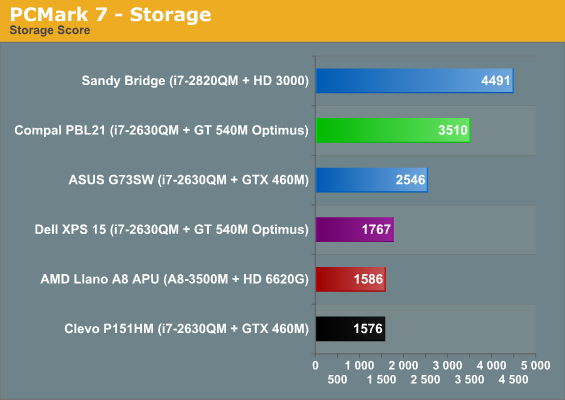 Honestly, these results seem...a bit bizarre. PCMark 7's subscores seem to be all over the place, with the PBL21 hopping all over the board. The computation score clearly isn't getting the most out of the hardware, and Dell's similarly equipped XPS 15 (minus the SSD) often manages to beat the Compal. Let's see if PCMark Vantage and our other CPU-related benchmarks smooth things out some.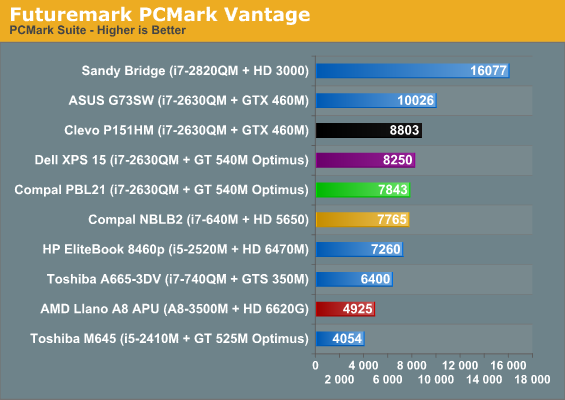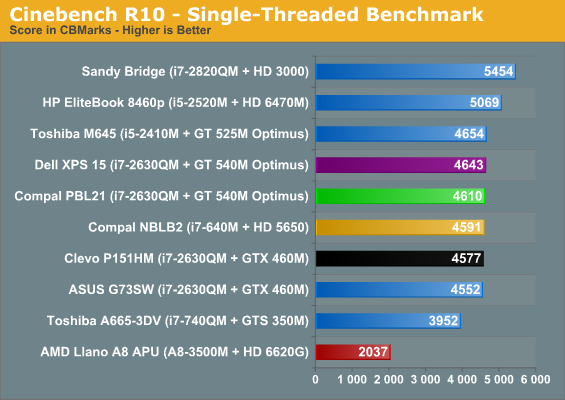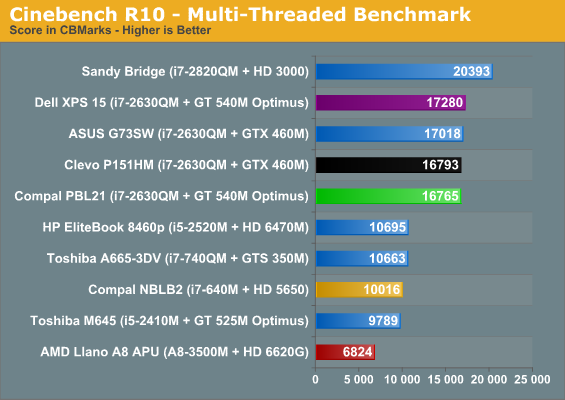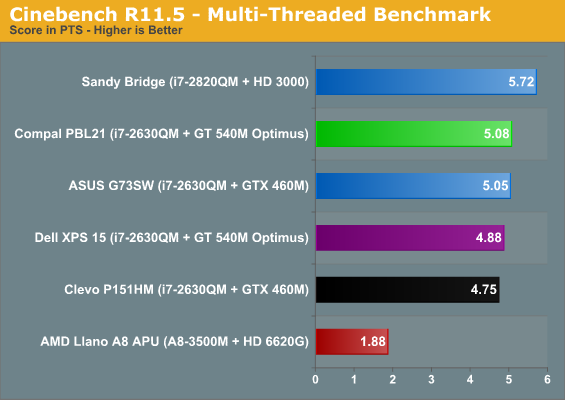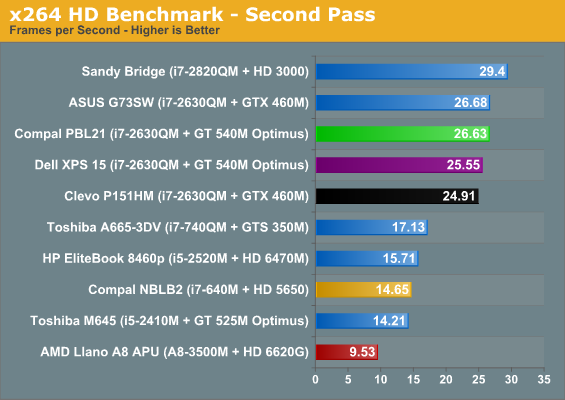 The beauty of the other benchmarks is that they're much more precise and less prone to variance. Cinebench R10 lines up beautifully, and we can see the PBL21's i7-2630QM is performing right where it should be. x264 encoding favors Dell's XPS 15 in the first pass, then flip-flops to the PBL21 in the second. It's worth noting that the i7-2630QM also demolishes the respectable last-generation i7-640M dual-core in the Compal NBLB2. Things are essentially where they need to be, though, so let's take a look at 3DMark.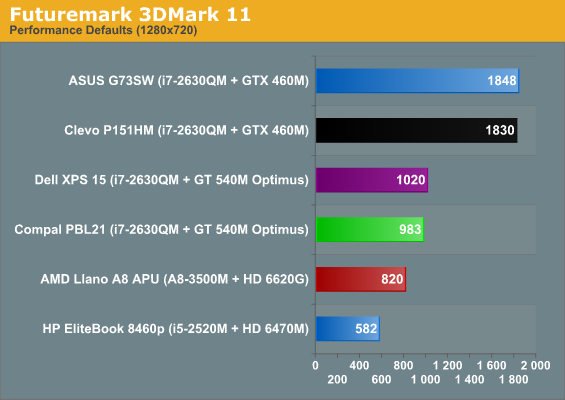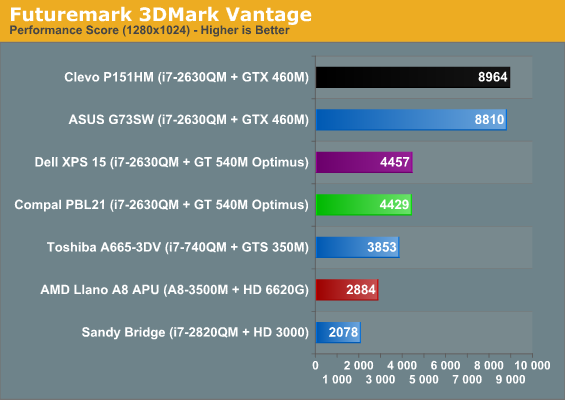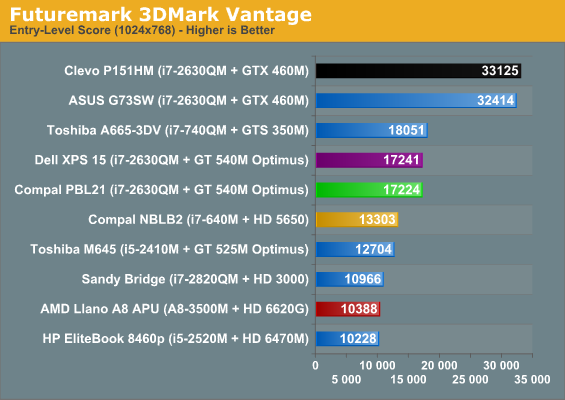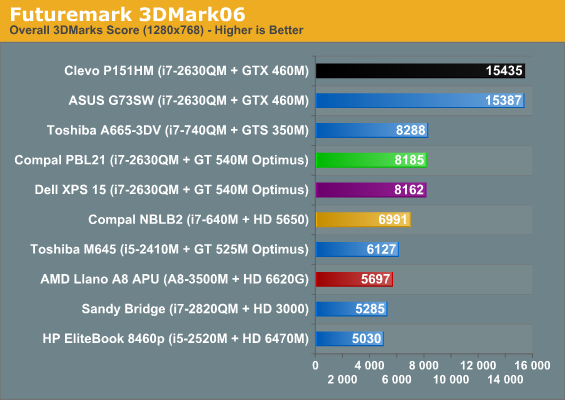 3DMark at least seems to favor the NVIDIA GeForce GT 540M compared to the AMD Mobility Radeon HD 5650 that powered the last generation Compal laptop. It's worth noting the formerly "entry high-end" GeForce GTS 350M is essentially matched by the GT 540M as well, and the Clevo's GTX 460M is roughly twice as powerful as the GT 540M. If raw gaming performance is what you're gunning for, the GT 540M may not be quite enough.