Rounding out Asus's Computex 2011 day one announcements is the ET2700, the company's first 27 inch all-in-one PC.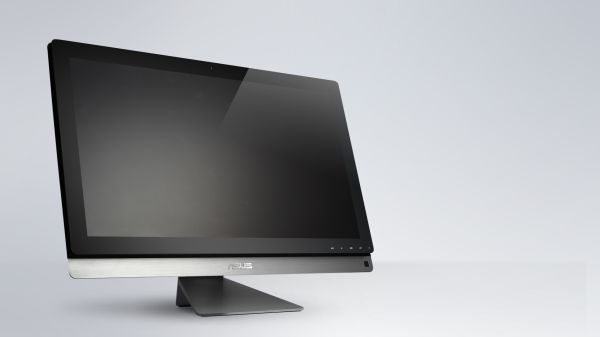 The prototype had previously been on display at CeBIT, but it's getting its final announcement at Computex. The formal press release isn't out yet so we don't have the full specs, but Asus has published their photos of the PC. We do know it's advertised to have a 178 degree viewing angle, so expect an IPS panel similar to the 27" iMac.
However its defining feature will be the fact that the monitor is in fact a capacitive touchscreen, meaning the ET2700 is fully capable of utilizing Windows 7's touch capabilities. Going with a touchscreen is a logical progression from what Apple has done with the iMac, but it's also a bit risky since it evokes the well-known "gorilla arm" problem. So we'll have to see what Asus has in mind to combat this.
We'll have more information on this later today once Asus publishes the full specifications and the price.