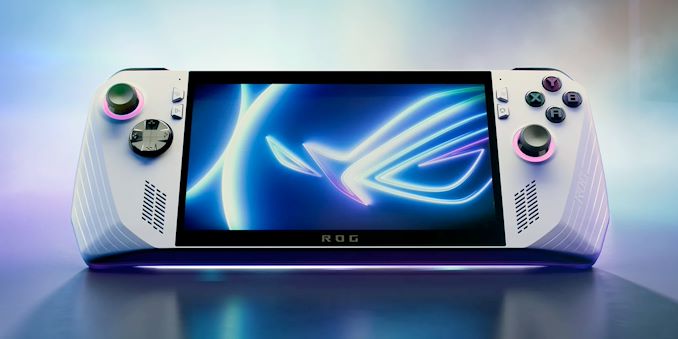 The Asus ROG Ally game console comes with a tiny M.2-2230 SSD featuring a 512 GB capacity, which can be a bit tight for modern games. But enthusiasts from Reddit found a way to fit in a larger and more capacious M.2-2280 drive, albeit by modifying the case using pliers and voiding the handheld's warranty.
Like every other portable game console, the Asus ROG Ally is a tightly packed device with almost no spare space inside, as its teardown by iFixit shows. The SSD is installed perpendicular to the length of the device and the console's plastic stiffening ribs and antenna do not allow to install a large M.2-2280 drive. While the M.2-2230 form-factor officially supported by the ROG Ally currently enables capacities of up to 2 TB these days and one can get an expensive UHS-II microSDXC card (or cards), some enthusiasts believe that this is still not enough for their games.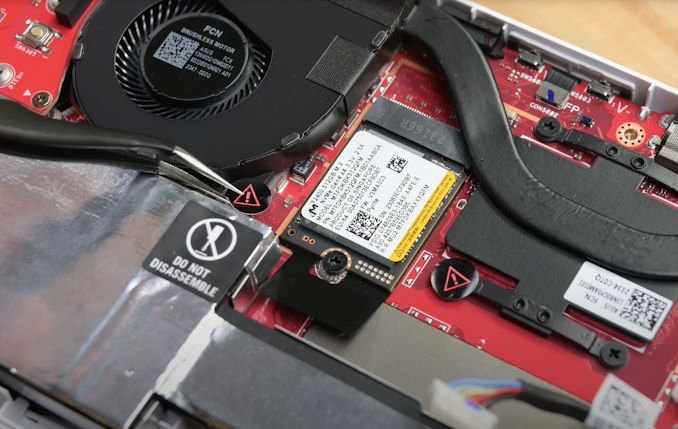 Image by iFixit
As it appears, it is still possible to free up some space inside the console for a higher-capacity M.2-2280 SSD by destroying removing stiffening ribs, moving antenna out of the way, and isolating the drive. This will get you up to 4 TB of storage space using a single-sided M.2-2280 SSD, but will void the warranty as removal of stiffening ribs is an irreversible change.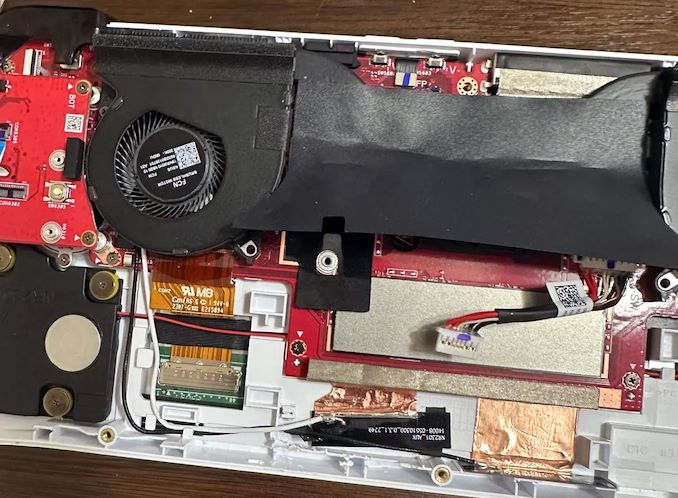 Image by EmotionalSoft4849/Reddit
Another aspect of the mod is that high-performance high-capacity M.2-2280 SSDs tend to produce more heat than some of their M.2-2230 counterparts and the installation of a larger drive will inevitably affect internal airflows and cooling performance. While for now modders at Reddit claim that they have not experienced any issues regarding overheating, this does not mean that they are not going to happen.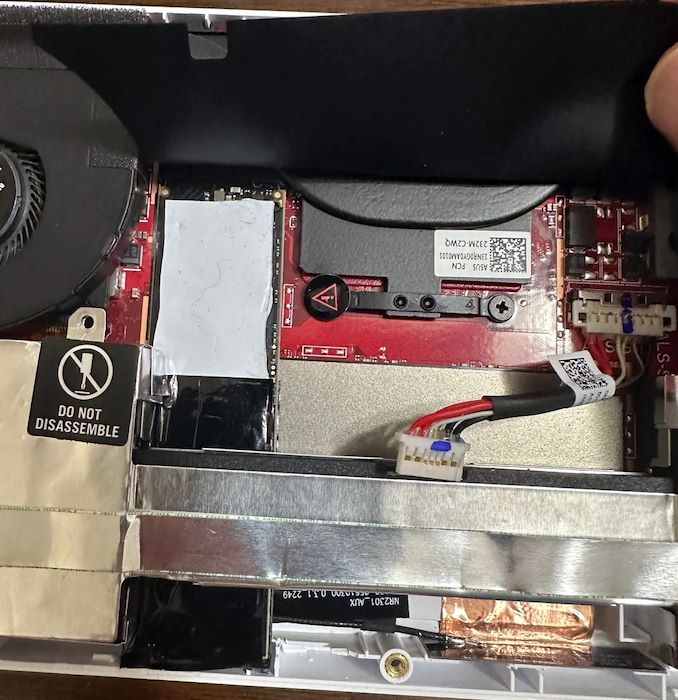 Image by EmotionalSoft4849/Reddit
Since the Asus ROG Ally is a rather new device one might want to have the warranty if something happens to other (non-SSD, non-antenna) parts of the console. But if you badly need additional capacity and can put up with risks, this mod is a way to get 4 TB of storage space into your Asus ROG Ally console. Of course, it could possibly break the device, will definitely void warranty, and might cause overheating.
Source: Reddit