Introduction
Ever since the SoundBlaster AWE 64, we have been waiting for a Creative Labs product that lives up to the SoundBlaster legend. The bar was set very high with the pre-PCI generation of SoundBlaster products and Creative became the
de facto
standard in PC sound. The Live! and Audigy product lines didn't bring about the same revolution in sound for which Creative was known. Rather than advancing by leaps and bounds, the industry has slowly and steadily been creeping forward over most of the last decade.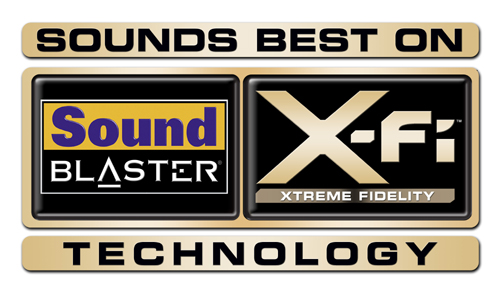 With the launch and availability of the new SoundBlaster X-Fi line of cards, we could again see a discrete step in performance and quality that puts this new technology head and shoulders above its predecessors. Aside from the usual incremental moves forward, X-Fi includes a new architecture for sound hardware (which Creative calls an Audio Ring Architecture), high quality sample rate conversion (SRC), a very powerful DSP, and the option of including 64MB of RAM on the sound card itself. Putting all this together gives us a card that offers the highest quality and performance in consumer audio with today's software, and the potential for even more quality and performance should developers choose to take advantage of the power offered.
The SoundBlaster X-Fi Elite Pro is the best non-pro sound solution for audio listening, features and recording. In addition, the potential for higher quality and performance for sound in games is unique to the upper class of the X-Fi line. The downside, and our biggest concern about the product, is price and value. Is the top of the line worth the $400 premium? We hope very much that this article on X-Fi technology and the SoundBlaster X-Fi Elite Pro will answer that question.