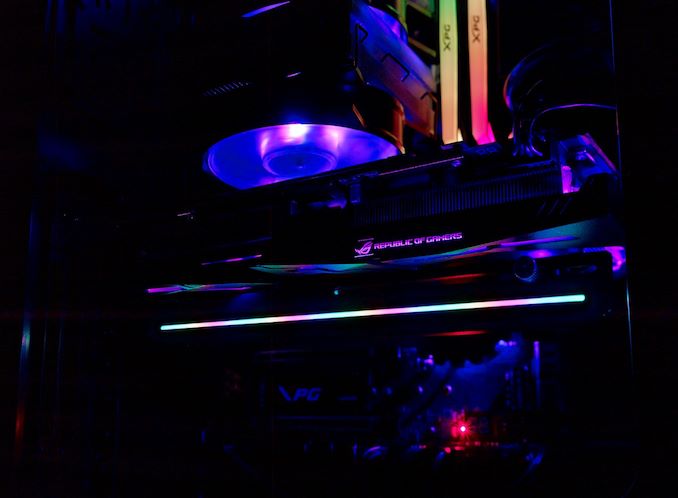 In my youth, I spent some stupid amount of money on cold cathode tubes for my PC, the equivalent of RGB LEDs in the early 2000s. I had my system lit up like a Christmas tree, if only because I was at university and wanted to show it off at our gaming parties with 40-60 other people. Fast forward almost two decades, and RGB has gone through a number of phases from being garish, to tasteful, to gaming, and to driving sales of PC components. Almost everything today has RGB LEDs, even storage drives and power supplies – the stuff that usually gets put into the back of the system. When I woke up this morning, I thought that everything had been RGB'ed. I was wrong.
Insert what could be a good product in its own right, tainted by the brush of RGB. Cooler Master's new 'ELV8' (elevate) is a PCIe bracket for a system designed to prop up heavy graphics cards that might cause bending to a PCIe slot just because of the mass. It sounds simple enough: a strong piece of steel that is coated black to aesthetically fit into various systems.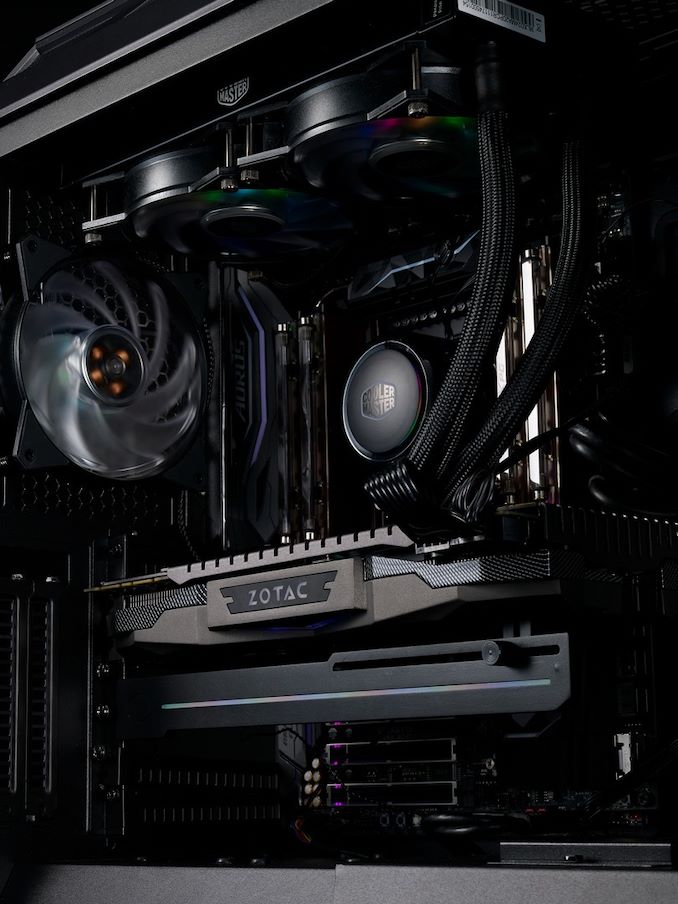 But they went and put RGB LEDs on it.
I have no idea why. Your guess is as good as mine. It takes a 5V input, which I assume means power comes from a USB port (which means additional control with most motherboard RGB software).


(yes, this is actually one of the stock photos)
It's going to be available for $25 from Amazon and Newegg on October 7th.
The question now remains, what is left to RGB?
Cables have RGB: See the Lian Li Strimer
SSDs have RGB: See the Team Group T-Force Delta Max
M.2 Storage has RGB: See the ADATA XPG Spectrix S40 RGB
Power Supplies have RGB: See FSP and Super Flower

Network cards? Wireless cards? I hope I'm not giving anyone ideas here.
Related Reading