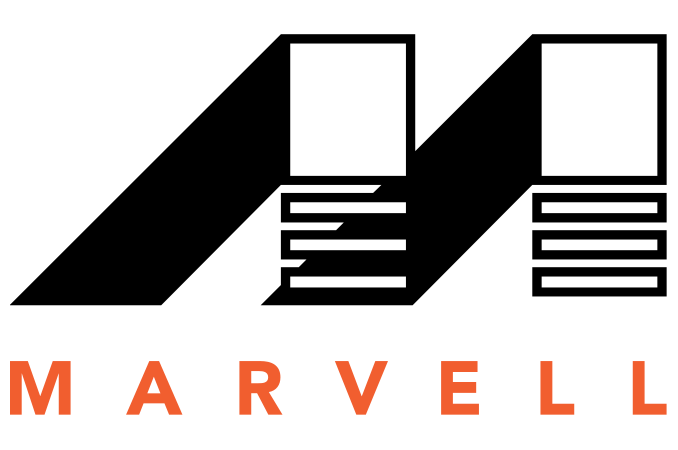 Marvell on Friday announced that it had completed its takeover of Cavium. The combined company will have a broad portfolio of IP and patents that promise to enable the combined company to grow as new types of compute workloads emerge in the coming years. In particular, Marvell gains processing capabilities along with a number of other assets. However the company yet has to make it as far as developing a comprehensive roadmap that takes advantage of all assets.
As reported in November, Marvell had to offer approximately $5.5 billion for outstanding shares of Cavium and absorb Cavium's debt of approximately $637.6 million, which brought the value of the transaction to over $6.1 billion. For a rather hefty sum of money, Marvell obtained a developer of ARM and MIPS-based SoCs for network, video, security, storage connectivity, server, and other applications. Essentially, the company transformed itself from a developer of storage controllers (HDD, SSD, RAID, etc.), networking and connectivity solutions into a corporation with a much greater potential.
Marvell now pins a lot of hopes on such applications as AI, 5G, and Cloud & Edge computing. It is particularly noteworthy that in its letter to customers, the company even put processing ahead of storage when describing its new portfolio of products.
Applications such as AI, 5G, Cloud, automotive, and edge computing all require engineering solutions that combine high bandwidth, very low power consumption, and leadership in complex system on a chip solutions," said Matt Murphy, Marvell's CEO. "As a combined company, we now offer industry-leading IP, a broad portfolio of infrastructure solutions, and a talented team of innovators ready to tackle our customers' toughest challenges. We're excited to get started.
As for the actual merger, while the merger itself was in the planning stages well before it was even announced, in a sense the company can only now really get started on being a merged entity now that the merger has been completed. Due to regulations, companies cannot work really closely (i.e., share confidential information) before the transaction is closed. As a result, Marvell and Cavium will have to create a new roadmap from scratch in the coming months while talking to their clients and having all the required information about each other's capabilities.
UPDATE 7/11: Marvell's web site incorrectly indicated the company's headcount for several months. As of February, 2018, the company employed 3,749 people.
Moving on to the impact on employees. With the acquisition of Cavium, Marvell's headcount should have increased to around 5,580. Meanwhile, in letters to clients and suppliers Marvell's management said that the combined company would employ "5000+" people, roughly the same number Marvell employed before the takeover. Perhaps Marvell's execs are too optimistic about synergies between two companies, and are planning on significant layoffs. Obviously, letting almost 30% of the staff go sounds like a rather drastic measure that is going to cost a lot a lot of money. Another explanation is that Marvell does not want certain businesses it now has, so they will be eventually sold off and the headcount will reduce to 5000+. Not counting 10% of the workforce seems a bit strange, but it is possible that the management sees synergies and does not want people to perform the same functions going forward. An alternative is of course abandoning of certain projects.
Speaking of prospects of the merged company in general, it remains to be seen whether the "new Marvell" wants to keep all the business units, but optimize the workforce, or get rid of certain businesses. I will repeat what I said back in November:
"In the coming years the expected serviceable addressable market for CPUs and specialized SoCs will grow. In particular, low-power CPUs will be needed for 5G base stations and other emerging applications. Cavium already has custom ThunderX SoCs for servers and telecom equipment, so Marvell will need to develop them further to gain in the future."
What I can add to this is that compute capabilities are getting increasingly important for storage industry in general. In fact, in-storage processing looks to be gaining traction. Since Marvell announced plans to acquire Cavium, Western Digital has disclosed plans to use RISC-V cores for all of its products in the coming years and has implied that they'll be using in-storage processing. Furthermore, NGD released its second-gen Catalina SSD with in-storage processing and is gearing up to release an ASIC-based Catalina 3 later this year.
Finally, with the closure of the deal, Marvell has also announced that Syed Ali (co-founder and CEO of Cavium), Brad Buss (a director of Cavium) and Dr. Edward Frank (a director of Cavium) would join Marvell's board of directors.
Marvell and Cavium at a Glance
All data as of November 20, 2017
Marvell
Cavium
Market Capitalization
$10.58 billion
$5.76 billion
Revenue per Fiscal Year (recent)
$2.318 billion
$603.3 million
Profit/Loss per Fiscal Year
(recent)
$21.151 million
-$147.2 million
Total Cash
$1.57 billion
$127.06 million
Total Debt
-
$637.6 million
Headcount
3,700+
1831
Revenue Split (recent FY)
Storage
$1.158 billion
Enterprise, datacenter,
and service provider
$568.8 million
Networking
$590 million
Connectivity
$318million
Broadband and
consumer markets
$34.5 million
Other
$252 million
Additional information, data sources
1, 2, 3
1, 2
Related Reading:
Sources: Marvell's Press Release, Letter to Customers, Letter to Suppliers