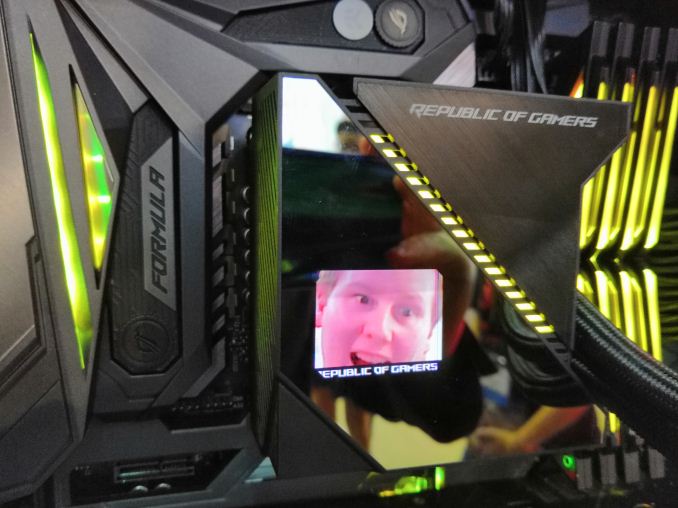 One of the first events of the Computex week was ASUS' Republic of Gamers press conference. In typical ASUS fashion, a glut of about 11 press releases landed in our inbox at once, with ASUS following the philosophy about dominating the news at any one exact moment. This has its downsides, such as the medium and low-impact news getting lost in all the noise. One of the items in that noise was about ASUS' ROG branded CPU coolers, Ryujin and Ryuo. We actually wrote about them here and here.
One of the headlines coming away from that news was that both of the CLCs had embedded OLED displays on the CPU block. Either ASUS had a spare stock of OLED panels in the warehouse or something, because this idea is relatively esoteric, especially when the display has to compete with a bunch of LEDs in the case as well. The OLED display is capable of showing pictures, gifs, video, or system statistics.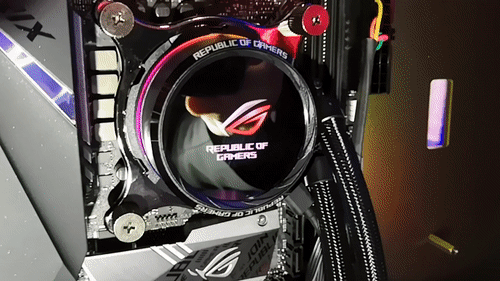 Of course, with ASUS having the cooler on display and a webcam attached, the goal was to put ones glorious features on the unit. With my five o'clock shadow in place and chins in order, the process was relatively painless. The end result was something akin to a LinusTechTips YouTube thumbnail. I have lots to learn, clearly.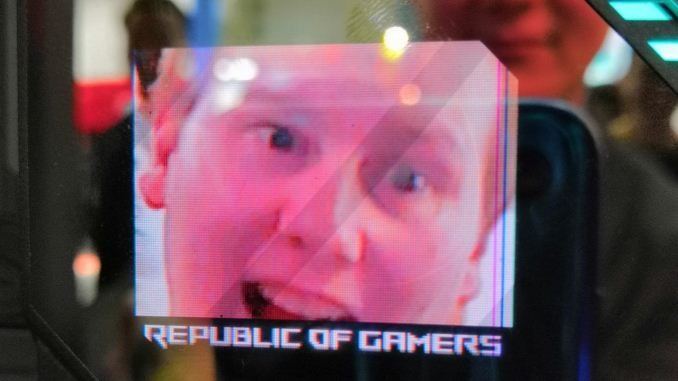 The software was clearly still a very early beta, and an ASUS rep was managing the station set up to take the pictures, perhaps showing that the software still has a while to go.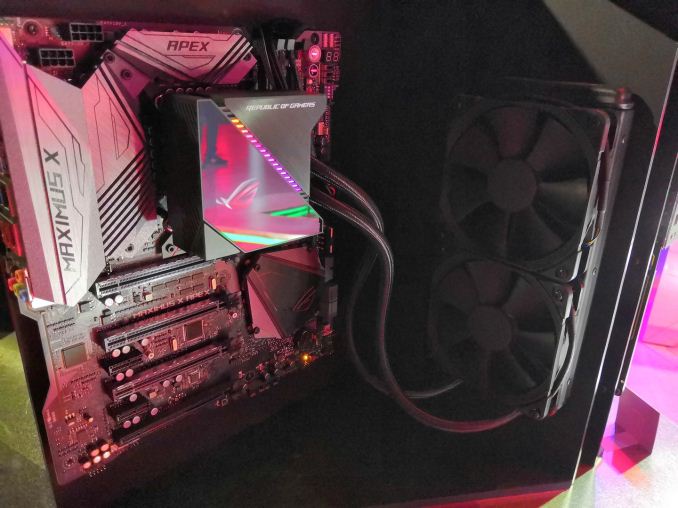 If that wasn't enough, aside from the 1.77-inch OLED display, the Ryujin also uses an embedded fan in the block to help blow air over the nearby socket components, such as the power delivery, in order to avoid a completely still air scenario.
Want to keep up to date with all of our Computex 2018 Coverage?

Laptops

Hardware

Chips
Follow AnandTech's breaking news here!