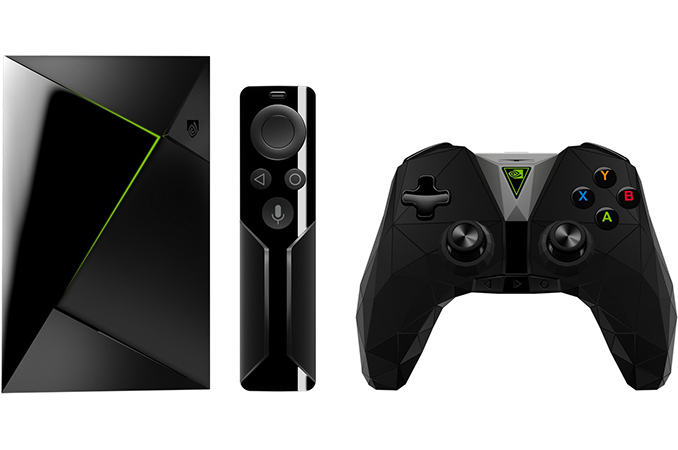 NVIDIA's SHIELD TV console is among the most powerful and feature-rich streaming media players on the market today: it uses the Tegra X1 SoC and supports virtually all entertainment streaming services available courtesy to the Android TV platform. The SHIELD TV is usually more expensive than proprietary STBs from Amazon or Ruku as well as Android TV players from companies like Xiaomi, but the news is that NVIDIA will be offering its 2017 SHIELD TVs with a $30 discount in the next several days.
NVIDIA clearly understands that while the SHIELD TV has a good value because of hardware-accelerated 4K HDR support, compatibility with virtually all popular video and music streaming services, more or less regular software updates, smart home capabilities as well as generally high performance and advanced feature set, its entry-level price of $200 is still too high for many people. This is why earlier this year the company introduced the SHIELD TV 'remote only' version that costs $20 less than the model with both remote and game controller. Since the controller is sold for $59.99 when bought separately, the cheapest bundle may not offer the best value if gaming is on the table for the future, but if not, it will work just fine (in fact, there are about a dozen of games that can be played using a remote).
Now, for several days left before Christmas (till December 24), NVIDIA will sell its SHIELD TV consoles with a $30 discount. The SHIELD TV with a remote and a game controller is temporarily available for $169.99, whereas the SHIELD TV 'remote only' bundle can be purchased for $149.99 either directly from NVIDIA, or from retailers like Amazon. Those who buy a SHIELD TV before December 31 will get a three-months YouTube Red subscription free with their purchase.
Related Reading
Source: NVIDIA