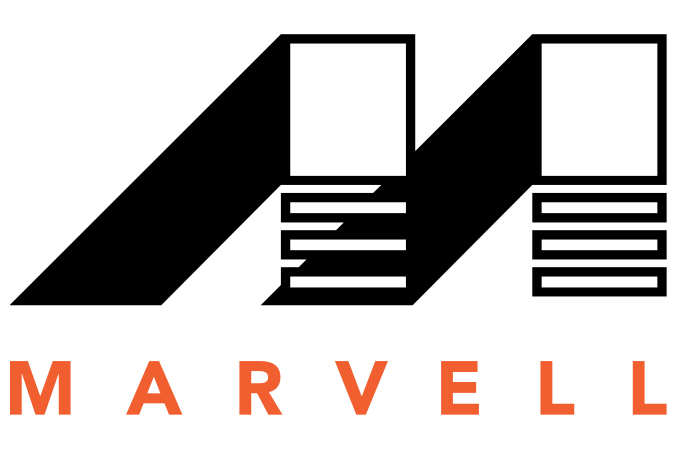 Marvell and Cavium on Monday announced that they had reached a definitive buyout agreement. Under the terms of the transaction, Marvell will acquire all outstanding shares of Cavium for around $5.5 billion in cash and stock. Boards of directors of both companies have unanimously approved the deal. The deal in turn will see Marvell acquire Cavium assets that cover a number of businesses and technologies, including CPUs, networking, multimedia, security, and other chips. Marvell hopes that the combined company will have the a product portfolio to enable future growth.
Marvell will pay $84.15 ($40 in cash and 2.1757 of its shares) for each Cavium share, which represents an 11% premium over the price of a Cavium share according to Reuters. The ratio was based on a price of $80 per share, using Marvell's undisturbed price prior to November 3, when media reports of the transaction emerged, the two companies said. In total, Marvell will pay around $5.5 billion for outstanding shares of Cavium and will absorb Cavium's debt of approximately $637.6 million, which will bring the value of the transaction to over $6 billion. Marvell plans to finance the cash payment with a combination of cash from the combined companies and $1.75 billion in debt financing from various banks. After the deal is completed, Cavium's shareholders will own 25% of the combined company. Meanwhile, Cavium's co-founder and CEO Syed Ali will join the board of directors of Marvell, whereas another co-founder Raghib Hussain and vice president of IC engineering Anil Jain will join Marvell's leadership team.
Marvell is mostly known for its storage controllers – including chips for HDDs, SSDs, and RAID – networking components, as well as wireless connectivity solutions. Storage ICs accounted for roughly a half of Marvell's revenue in the recent years. Meanwhile, as unit shipments of hard drives started to decrease several years ago, so did sales of controllers for HDDs and RAID equipment. Furthermore, sales of other products from Marvell dropped too. As a result, the company's revenue decreased from $3.637 billion in FY2015 (ended on January 31, 2015) to $2.318 billion in FY2017 (ended on January 28, 2017). Marvell lost $811.4 million in FY2016, but it was profitable for four out of the most recent fiscal years.
The company that Marvell plans to acquire looks completely differently. Cavium is a developer of ARM and MIPS-based SoCs for network, video, security, storage connectivity, server and other applications. Throughout the last eight years, the company has acquired seven companies in a bid to expand its product portfolio. Cavium's revenues have been increasing rapidly — from nearly $373 million in FY2014 (ended on December 31, 2014) to $603.3 million in FY2016 (ended on December 31, 2016). However, Cavium has not been profitable for the last five years, a troubling situation for investors and the Cavium board.
Marvell and Cavium at a Glance
All data as of November 20, 2017
Marvell
Cavium
Market Capitalization
$10.58 billion
$5.76 billion
Revenue per Fiscal Year (recent)
$2.318 billion
$603.3 million
Profit/Loss per Fiscal Year
(recent)
$21.151 million
-$147.2 million
Total Cash
$1.57 billion
$127.06 million
Total Debt
-
$637.6 million
Headcount
3,700+
1831
Revenue Split (recent FY)
Storage
$1.158 billion
Enterprise, datacenter,
and service provider
$568.8 million
Networking
$590 million
Connectivity
$318million
Broadband and
consumer markets
$34.5 million
Other
$252 million
Additional information, data sources
1, 2, 3
1, 2
UPDATE: Marvell's web site incorrectly indicated the company's headcount. In 2017 the company employed around 3,700 people.
With a market cap of over $10.5 billion, $1.57 billion in cash on its accounts in the U.S., and over 3700 employees worldwide, Marvell is certainly bigger than Cavium, whose capitalization is $5.76 billion and headcount is approximately 1800. Moreover, unlike Cavium, Marvell is making a profit. The two companies now believe that the combined entity with its complementary product portfolio will be able to better serve existing customers both now and in the long-term future.
The two companies mention their long-term future for a reason. They key asset that Marvell will get with the acquisition is Cavium's portfolio of CPUs/SoCs as well as appropriate IP and development teams. In the coming years the expected serviceable addressable market for CPUs and specialized SoCs will grow. In particular, low-power CPUs will be needed for 5G base stations and other emerging applications. Cavium already has custom ThunderX SoCs for servers and telecom equipment, so Marvell will need to develop them further to gain in the future. Besides, with a broad portfolio of products, Marvell will be able to create more comprehensive solutions for customers of the combined company, thus getting more revenue and profits from every client.
Marvell and Cavium expect the transaction to close in mid-2018, depending on approvals from regulators and some other conditions. The two companies believe the acquisition to generate at least $150 to $175 million of annual run-rate synergies within 1.5 years after the deal is closed.
Related Reading:
Source: Marvell