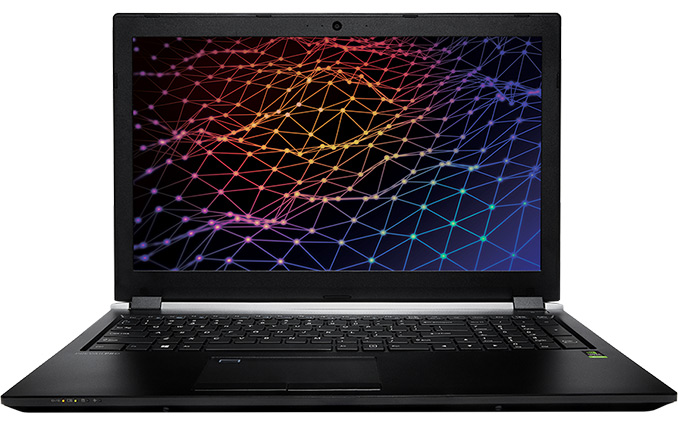 PNY recently started to ship its previously announced mobile workstations. The new PREVAILPRO machines are among the first portable workstations to use NVIDIA's Max-Q design for Quadro GPUs to slim down the PCs. At the same time, the PREVAILPRO do not have any compromises when it comes to CPU, DRAM, or storage performance.
The PNY PREVAILPRO workstations are based on Intel's quad-core Core i7-7700HQ CPU as well as NVIDIA's Quadro P3000 6 GB or Quadro P4000 8 GB GPUs. Depending on exact SKU, the PREVAILPRO come with 16 GB or 32 GB of dual-channel DDR4-2400 memory, a 128 GB or a 512 GB NVMe SSD as the primary storage device as well as a 1 TB or a 2 TB 2.5" HDD as the secondary storage device. The base model of the PREVAILPRO has an FHD 15.6" monitor, but the premium versions feature 4K/UHD 15.6" displays. Meanwhile, the key selling pointa of the PREVAILPRO workstations are their weight and dimensions: the systems weigh around 4.8 lbs (2.17 kilograms) and come in chassis that are 0.73" (18.5 mm) thick, significantly thinner and lighter than traditional mobile workstations.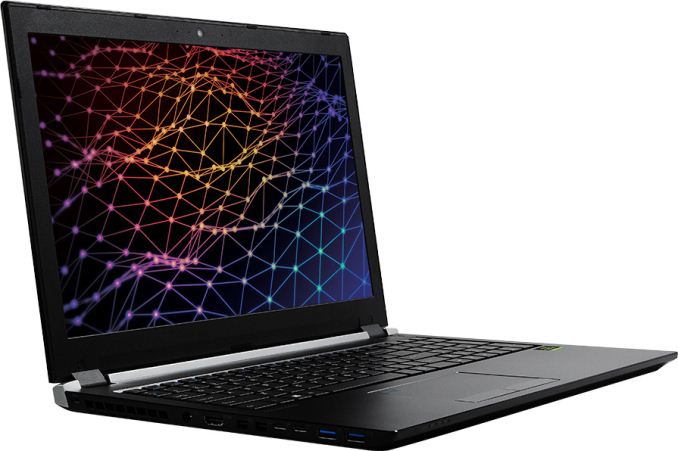 When it comes to connectivity, the PNY PREVAILPRO workstations have a rather advanced set of I/O features too. The systems are equipped with a GbE connector, Intel's 802.11ac Wi-Fi + Bluetooth 4.2 controller, Creative's SoundBlaster X-Fi MB5 audio, two USB Type-C 3.1 Gen 2 ports, three USB Type-A 3.1 Gen 1 connectors, one 6-in-1 SD card reader (with UHS II support), a 2 MP webcam, one HDMI 2.0 output, two Mini DisplayPort 1.3 headers, a fingerprint scanner, a backlit keyboard and so on. For some reason, PNY decided not to equip with its PREVAILPRO with the Thunderbolt 3 that is present on almost all high-end PCs these days, but the number of other ports can partly compensate the lack of TB3 headers. For example, three display connectors are rather excessive even for a workstation-class machine. At the same time, certain customers might complain about the lack of TB3 support because they use it for external storage.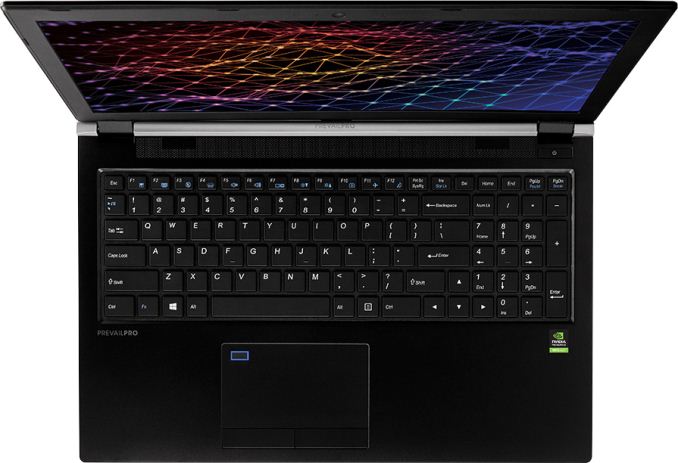 Battery life may not be the most important feature of modern desktop replacement laptops, so PNY equipped the PREVAILPRO with a 55 Wh 4-cell Li-Polymer accumulator that gives the notebook about five hours of operation on one charge.
PNY PREVAILPRO Laptops
PREVAILPRO
P3000 Base

MWS-P3B-ENUSP1-PB
PREVAILPRO
P3000 Upgraded

MWS-P3P-ENUSP-PB
PREVAILPRO
P4000

MWS-P4P-ENUSP-PB
Display
Diagonal
15.6"
Type
IPS
Resolution
1920×1080
3840×2160
Refresh Rate
60 Hz
Brightness
300 cd/m²
CPU
Core i7-7700HQ
4C/8T
2.8 - 3.8 GHz
6 MB
HD Graphics 620
35 W
PCH
Intel HM175
Graphics
NVIDIA Quadro P3000
GP104GL
1280 SPs
6 GB G5/192-bit
75 W
NVIDIA Quadro P4000
GP104GL
1792 SPs
8 GB G5/256-bit
80 W with Max Q
RAM
Capacity
16 GB (2×8 GB)
32 GB (2×16 GB)
Type
DDR4-2400
Storage
Primary
128 GB NVMe SSD
512 GB NVMe SSD
Secondary
1 TB HDD
2 TB HDD
Wi-Fi
Intel 8265 802.11ac Wi-Fi module
Bluetooth
4.2
USB
2 × USB 3.1 Gen 2 Type-C
3 × USB 3.1 Gen 2 Type-A
Display Outputs
HDMI 2.0a
2 × mDP 1.3
Audio
Sound Blaster X-Fi MB5
Array microphone
Dual speakers
3.5-mm audio jacks
ANSP 3D sound on headphone output
Other I/O
2 MP FHD webcam, 6-in-1 SD/MMC card reader with UHS-II
Dimensions
Height
18 mm/0.73"
Width
380 mm/14.96"
Depth
248 mm/9.8"
Weight
2.17 kilograms/4.8 lbs
Battery
55 Wh, 4-cell Li-Polymer
Battery Life
5 hours
Operating System
Windows 10 Pro 64-bit
Price
$2,499
$3,499
$4,999
The market of workstations is not too big in terms of unit shipments, but it is lucrative and was on the rise throughout 2016. Sales of workstations in Q4 2016 totaled 1.23 million units, 20% more than in the same period a year before. Meanwhile, the market is not crowded. HP, Dell and Lenovo control nearly 90% of workstation shipments, according to Jon Peddie Research. This happens because businesses and enterprises that buy workstations tend to be loyal and prefer to get hardware from familiar suppliers. That said, it is generally hard for a new company to enter the workstation market. Meanwhile, PNY has a unique product that combines performance, connectivity, a relatively small weight and a thin form-factor.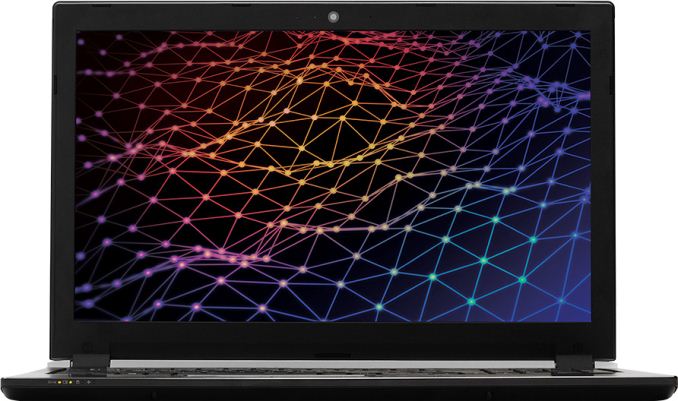 As noted above, PNY plans to offer several versions of the PREVAILPRO that will be different. The base PREVAILPRO P3000 model with NVIDIA's Quadro P3000 and a one-year warranty costs $2,499. A more advanced version of the laptop called the PREVAILPRO P3000 Upgraded comes with a 4K display, a three-year warranty and costs $3,499. The top-of-the-range PREVAILPRO P4000 features the Quadro P4000 professional-grade mobile GPU from NVIDIA, a 4K screen, comes with a three-year warranty and will cost its owners $4,999. PNY started to supply its PREVAILPRO workstations to its customers earlier this month, its partners and resellers are going to get the systems in the coming days or weeks, depending on the region.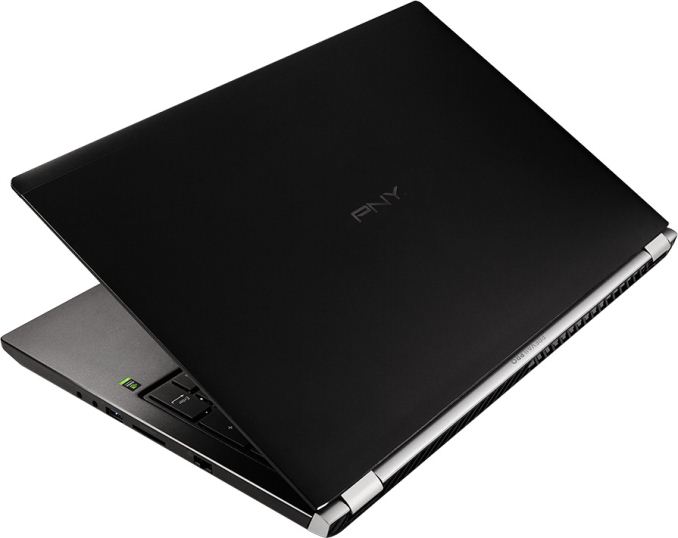 Related Reading:
Source: PNY