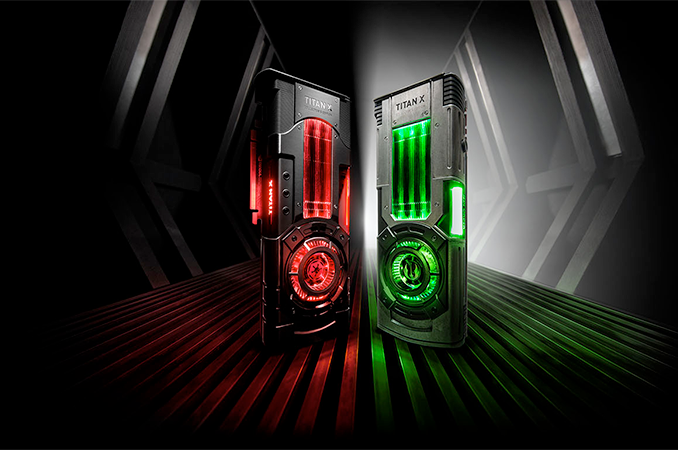 Just in case you thought that NVIDIA's Titan Xp-branded video cards were not special enough on their own, the company announced a pair of new Star Wars-themed collector's edition Titan Xp cards. The new cards will be available with green or red lighting and with different finishes of the coolers that will mimic features of the Rebel Alliance and the Galactic Empire. As for performance, the GPUs will offer the same specifications as the regular Titan Xp cards.
Just like the Titan Xp graphics adapters introduced this April, the new Star Wars-themed Titan Xp boards use the fully-fledged GP102 GPU running at up to 1582 MHz with all 3840 stream processors, 240 texture units and 96 ROPs enabled. The video card carries 12 GB of 11.4 Gbps GDDR5X DRAM that uses a 384-bit bus and features a total of 547.2 GB/s of memory bandwidth. To make a long story short, the collector's Titan Xp cards will demonstrate exactly the same performance in games as their regular counterparts. So, what's new? Cooler shrouds inspired by designs of lightsabers and their lighting. To modder's rejoice, NVIDIA's flagship prosumer graphics cards will gain lighting for the first time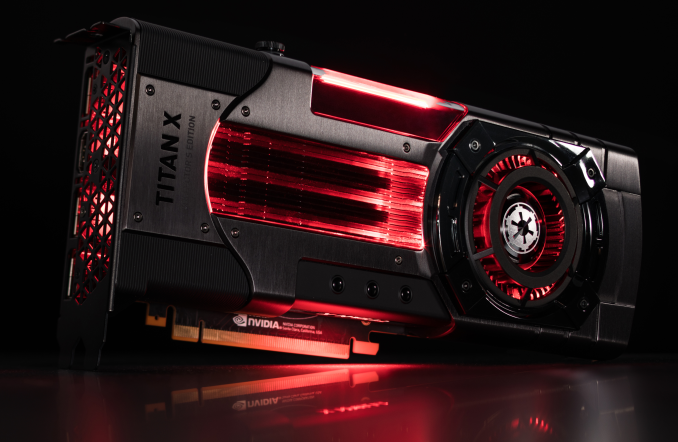 The Star Wars-themed Titan Xp graphics adapters will be available in two versions dedicated to factions of the franchise — the dark side and the light side. The Titan Xp Galactic Empire will feature red lighting along with a cooler shroud designed to resemble technologically advanced weapons of the Empire. Meanwhile, the Titan Xp Jedi Order will have green lighting and an aluminum cooler shroud subjected to a corrosive salt spray to look like worn and torn weapons of the Jedis. Internally, the coolers use the same architecture that NVIDIA has been using for its high-end Titan cards for years: a heatsink featuring a vapor chamber and thin fins that is cooled down by a blower. Obviously, different versions of the new Titan Xp will carry logotypes of the two fractions as well as Star Wars backplates.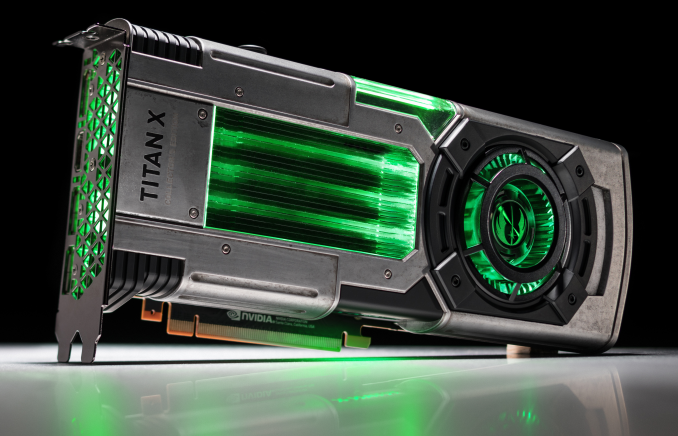 As one would expect, the Star Wars-themed NVIDIA Titan Xp graphics cards will be available only from NVIDIA for the price of $1200. The company is not going to discontinue its regular Titan Xp board, so interested customers will be able to get it going forward.
NVIDIA begins to take pre-orders on the Star Wars-themed Titan Xp collector's edition graphics cards on November 8 and plans to make the products available broadly starting from November 17, about a month before Lucasfilm releases its Star Wars: the Last Jedi movie. The early pre-orders are available only to GeForce Experience users.

Meanwhile, customers who want something cheaper with a similar level of performance (and with fewer gimmicks) can opt for an RGB LED-enabled GeForce GTX 1080 Ti.
Related Reading:
Source: NVIDIA