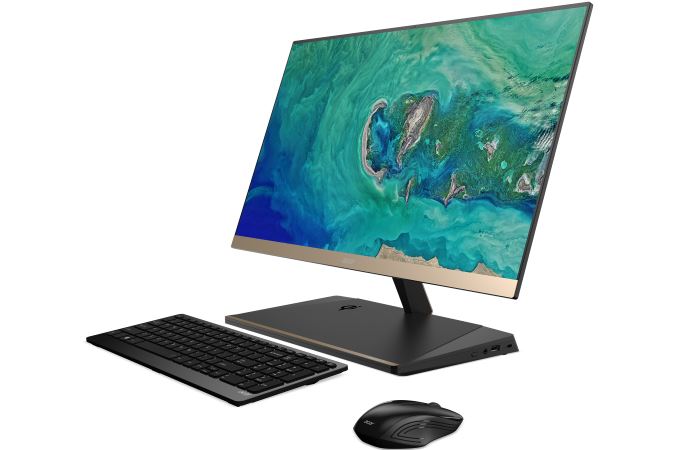 Another announcement coming out of IFA this week from Acer is their new All-In-One, the 23.8" Aspire S24. The goal for the S24 was to be Acer's slimmest ever AIO. The C series AIOs were thin towards the top as well, but as the PC internals sat behind the lower-part of the monitor, it widened out quite a bit at the bottom. With the S24, the PC internals are moved in the the base/monitor stand making for a very thin display and clean overall appearance.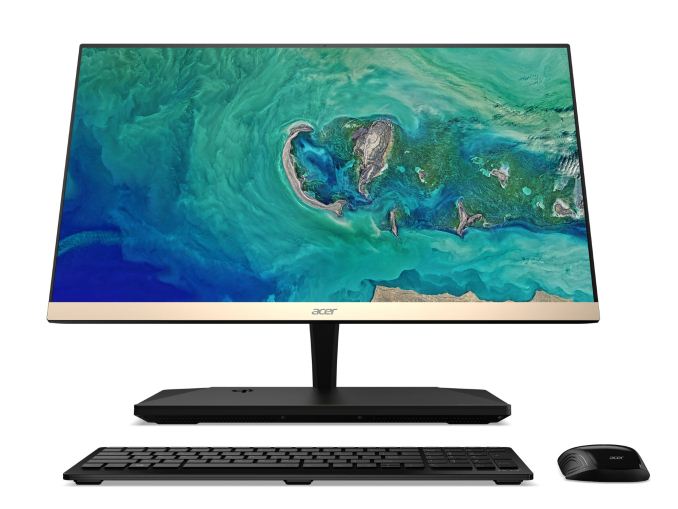 The slim part of the S24 is on the display's side profile, where it measures 5.97mm(~0.24"). The Full HD IPS screen offers 178-degree viewing angles and a 90% borderless display with its ultra-thin bezels (2.7mm). The side bezels are black while the thicker bottom bezel is Champagne Gold. This color scheme with the black base gives the S24 a very stylish, elegant appearance.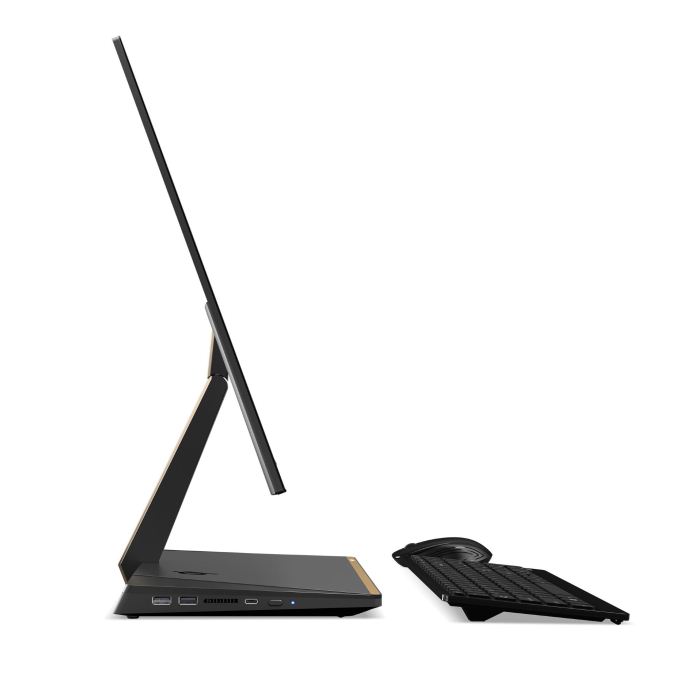 Hardware wise Acer didn't share much about specifications, and furthermore the specs will vary by region. Acer did say the S24 will use an 8th Generation Intel Core i5/i7 processors (likely "U" series CPUs). Both the 8th Gen i5 and i7 U series CPUs are quad-core with hyper threading, making the latest 8th gen chips a worthy successor to the 7th generation CPUs in Acer AIOs before this one.
On the storage side, they will offer up to a 256GB SSD and 2TB HDD. From the image above we can see a couple of USB ports, an SD card reader, a USB Type-C port, and HDMI. Power, network, and video appear to come out the back of the base. Sparse hardware specifications aside, one cool feature is the wireless charging area on the base. Simply place your Qi-enabled phone on top and let it charge.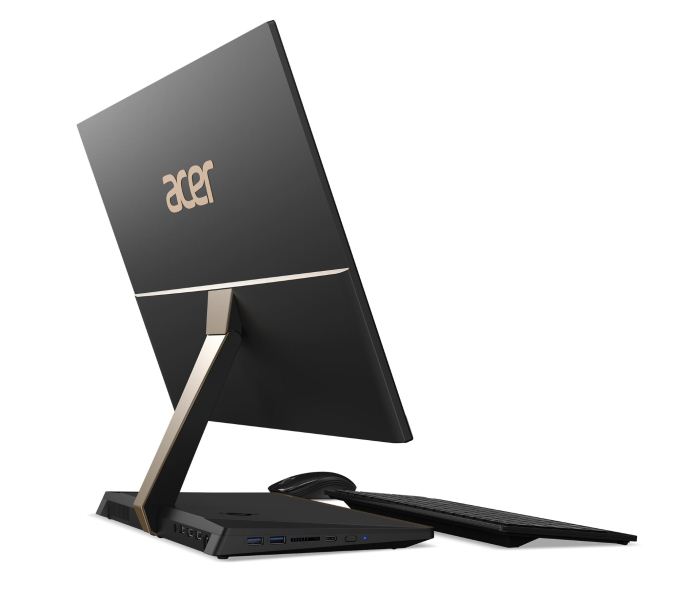 The Aspire S24 will be available in North America in January 2018 starting at $999, and in EMEA in November 2017 starting at €999.