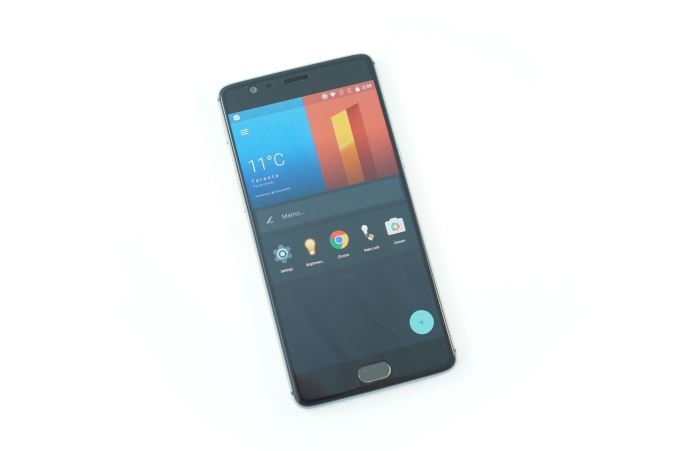 Last week I published my review of the OnePlus 3. I reviewed the OnePlus 2 for AnandTech, and given that the OnePlus 2 had many problems it seemed appropriate that I should examine the improvements that OnePlus made with their latest smartphone. As I used the phone, I was glad to see that OnePlus had clearly taken feedback from the reviews of the OnePlus 2 to heart and spent the year since then working on creating a truly great phone. From the chassis, to the camera, to the SoC, the OnePlus 3 really delivered a level of quality comparable to phones that cost significantly more.
There was one exception to this trend, which was the OnePlus 3's display. The OnePlus One shipped with a 5.5" 1080p IPS display, and it clearly aimed to accurately render content targeting the sRGB color space, which applies to essentially all content that you'll see on a smartphone. With the OnePlus 2 things weren't so great. OnePlus still used a 5.5" 1080p IPS display, but there was essentially no effort put into calibrating the display. As for the OnePlus 3, it marked a shift from IPS LCD displays to AMOLED displays in OnePlus's flagship smartphones, and this was to be expected based on the launch of the OnePlus X which sports a 5" 1080p AMOLED display.
The move to AMOLED doesn't come with any inherent issues, but there are things that a manufacturer needs to keep in mind. Without any sort of brightness boost mode the display can be more difficult to use outdoors than competing LCDs, due to AMOLED displays typically capping at 300-400 nits when setting brightness manually. Sharpness is also another factor to consider. The use of the PenTile subpixel arrangement reduces effective resolution, especially when rendering areas of solid color. It also has a negative impact on the rendition of text and other glyphs, as you're not dealing with subpixels aligned in a perfect grid of vertical and horizontal lines. This is why I've advocated for remaining at 1080p when using standard RGB displays but moving to 1440p for PenTile displays. In fact, the red/blue resolution on a 1440p PenTile display is still slightly lower than that of a 1080p RGB display, but that's another topic.
The last thing vendors need to keep in mind about AMOLED displays is that, while they can offer a much greater color gamut than your typical WLED-backlit LCD, without color management this will cause distortions in all content you view on the display. For this reason it's important to offer an sRGB color mode which constrains the display so that it matches the color standard used by essentially all content. Unfortunately, the OnePlus 3 omitted such a feature, which is why it ended up performing so poorly in my display testing.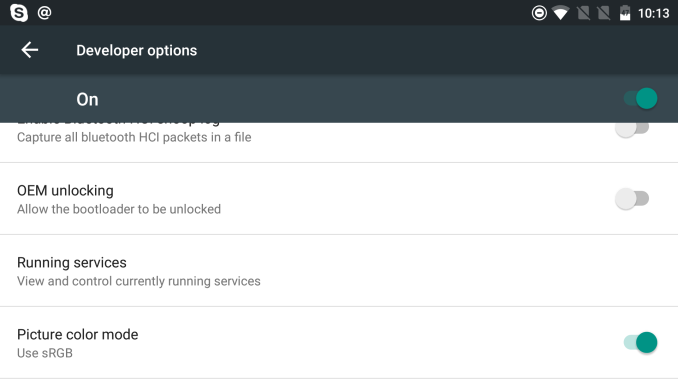 The display section of my review spawned a great deal of debate, and I'll get into that more on the next page. To sum things up, OnePlus was quickly able to ship a preliminary update to review units which added an sRGB mode in the phone's developer settings. Right now this setting resets upon a reboot, but OnePlus says that it will keep its state between reboots when the stable firmware goes out to all devices. With OnePlus making an effort to correct what I felt was the biggest issue with the OnePlus 3, I thought it only made sense to revisit the display and run it through the tests again to see just what sort of changes have been made, and whether they improve the OnePlus 3's standing among smartphones.
A quick word on memory management:
Before discussing the changes that OnePlus has made to the display, I did want to comment on one of the other controversial aspects about the OnePlus 3. I only mentioned this once in my review, but the OnePlus 3's memory management on its original firmware is quite aggressive about evicting apps from memory, which led many people to wonder why OnePlus had included 6GB of RAM if you couldn't use it. With the beta update that they've sent to review units one of the patch notes states that this behavior has been tweaked somewhat. While I'm not able to do any in-depth comparisons due to the fact that I'm now stuck on this firmware, I did want to mention that app eviction seems to be less aggressive. In my admittedly not very scientific testing I was able to have Chrome with three tabs loaded, Twitter, Hangouts, Dropbox, Google Drive, Gmail, Skype, the Files app, and Google Photos all resident in memory at the same time, and none had to recreate their activities upon me returning to them. Pushing any further would honestly be going far outside the set of apps that I use on a daily basis and can keep track of in my mind, and so at least in my view I don't think app eviction is something to worry about on the OnePlus 3 as of this new firmware.
With that out of the way, lets take a look at the new sRGB mode that has been added to the OnePlus 3.