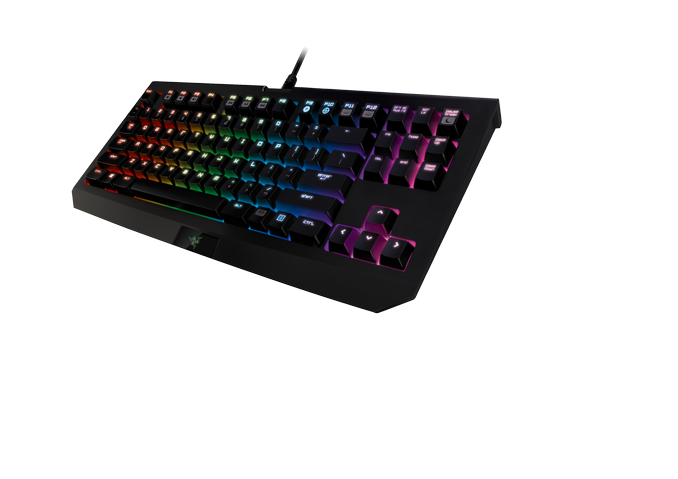 Razer's latest mechanical keyboard is a new Tournament edition of their BlackWidow keyboard (see our review of the pre-chroma version here). The BlackWidow is a fully mechanical keyboard with Razer's Chroma backlighting, which offers fully configurable coloring using Razer's Synapse software. The original BlackWidow is Razer's best-selling keyboard.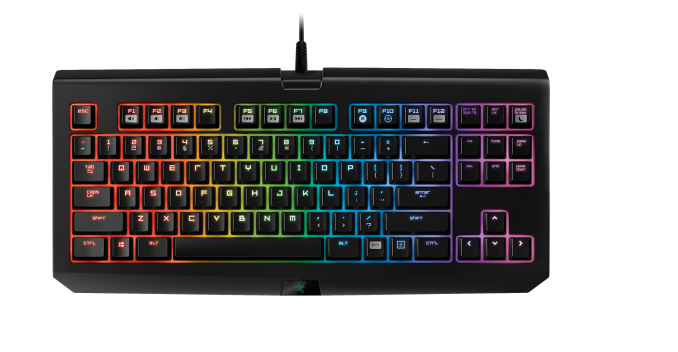 The BlackWidow Tournament Edition Chroma is for those that need to take their keyboard with them, and is an update to the non-Chroma model. It is a compact version, which drops the number pad on the right, and the macro keys on the left. It also features a detachable USB cable, as well as a custom hard carrying case to package the keyboard in to. The keyboard itself features mechanical switches designed by Razer, and the Chroma backlighting is the new feature to this model, and offers 16.8 million color options which can be defined into key zones, or different lighting effects just like it's full sized sibling.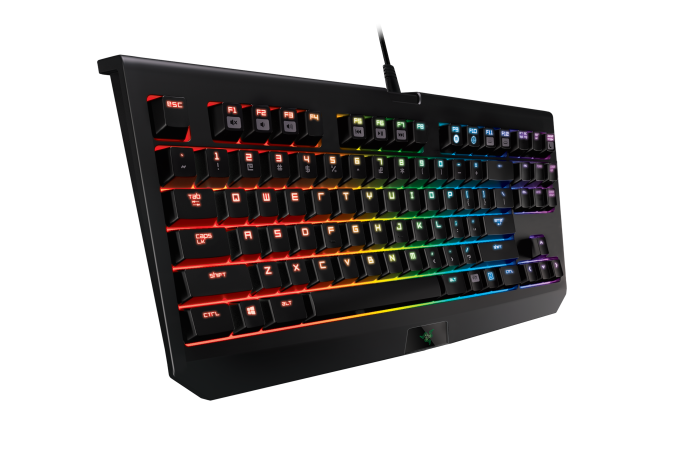 For those that are interested in a RGB mechanical keyboard they can more easily tote about, Razer is selling the new model today on their website and are offering it as an exclusive through BestBuy in the USA and Canada.
Source: Razer