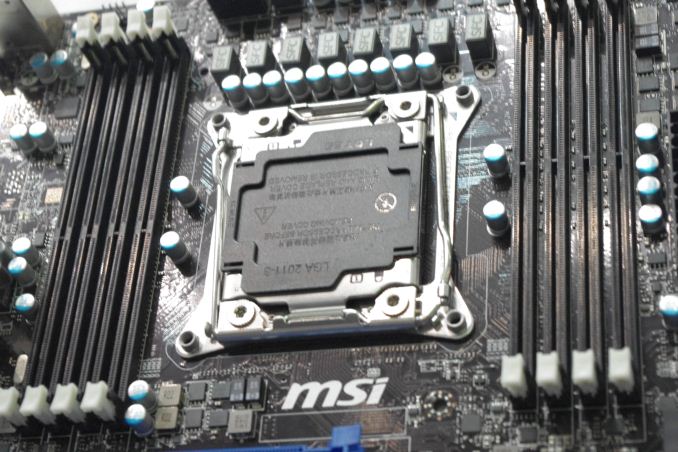 Back in 2011, that year's Computex offered the opportunity to play 'spot the X79' motherboard, and there ended up being a significant number of models on display before launch. Fast forward a number of years and 'spot the X99' is in full swing, although there seems to be less opportunity. Only one motherboard manufacturer had an X99 motherboard on outward display to all press and the public, so when we went through MSI's booth, we had a look.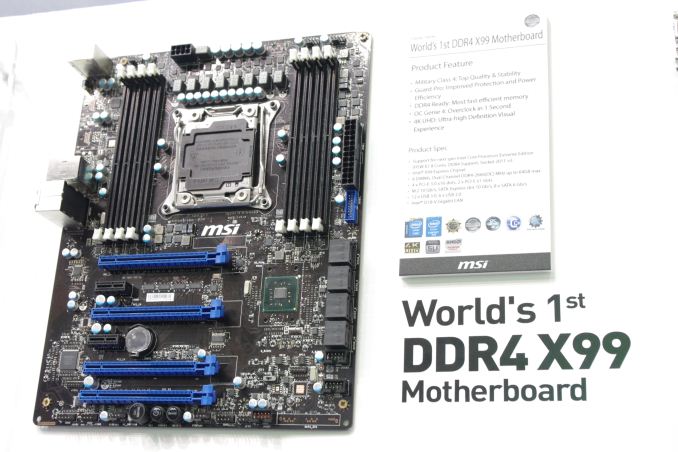 Aside from the lack of a rear panel, there is clearly USB 3.0 and a number of SATA 6 Gbps ports to play with. The spec list to the side mentions DDR4-2666 (OC), showing that 2666 MHz is an overclock frequency for the memory. There also seems to be a reference to an M.2 x2 support, SATA Express support, and an Intel I218-V Ethernet.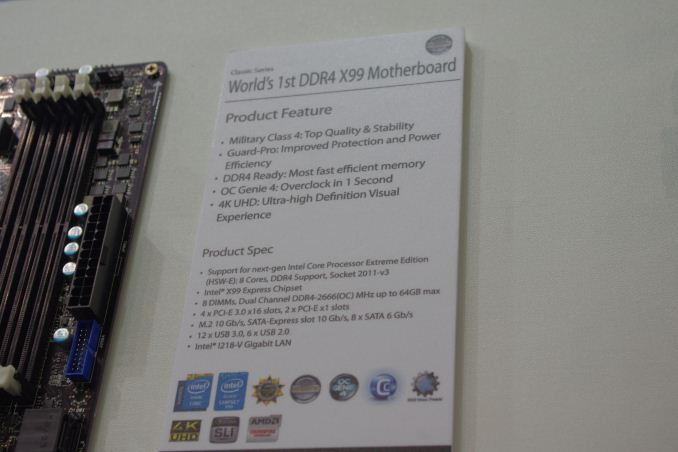 Also at the MSI booth was a motherboard featuring a USB 3.1 controller.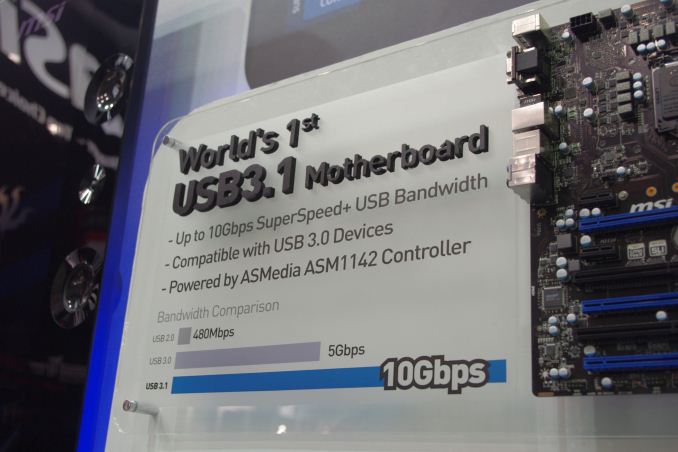 The Z97-G55 SLI used the ASMedia ASM1142 Controller that requires two PCIe 2.0 lanes, which puts more pressure on PCIe lanes given the new storage technologies implemented on the 9-series that also require PCIe lanes.