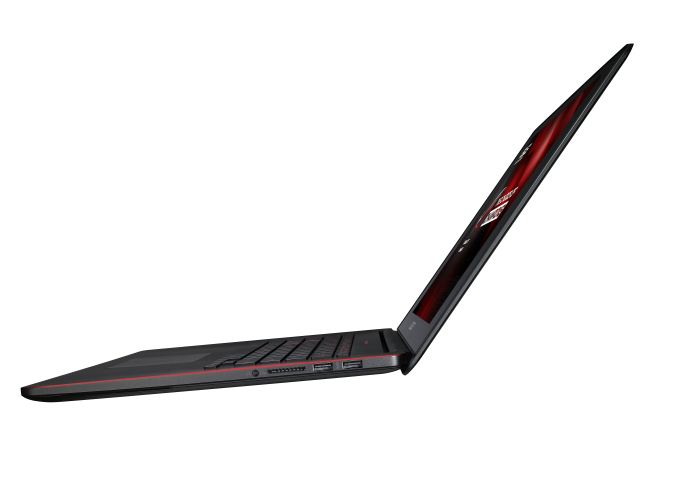 In recent months, screen resolutions have exploded on to the scene when users started wanting something more than a cheap 1080p panel. Notebooks typically have had higher pixel densities than desktop monitors, and with the recent string of cheaper 1440p and 4K panels to hit the market, it was only a matter of time before one of the notebook manufacturers put together a 4K panel inside a gaming chassis. The ROG GX500 is ASUS' answer to such madness.
Aside from the 3840x2160 screen measuring 15.6" (that is 280 PPI), this 2.2kg beast will feature i7 processors along with an NVIDIA GTX860M. One might argue that this mobile GPU is not powerful enough for 4K/UHD, and I would incline to agree. To this extent users might dial back settings, or use the system in 4K mode for desktop but 2560x1440 in gaming.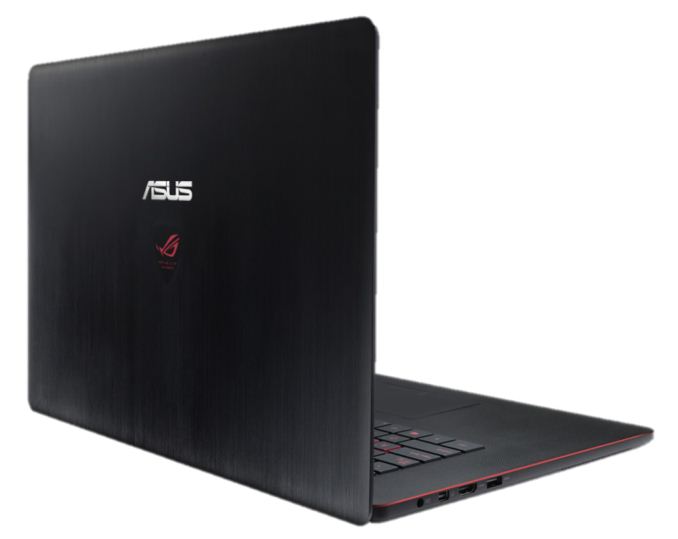 The laptop will be paired with VisualMaster technology for 100% NTSC, which ASUS is reporting as a world-first on a notebook. The system will measure just 19mm thick, but will use a dual-fan cooling system to manage the heat generation.
No word on pricing as of yet, although I am enquiring regarding sampling in case we can get a review sample. Expected launch is in Q3.