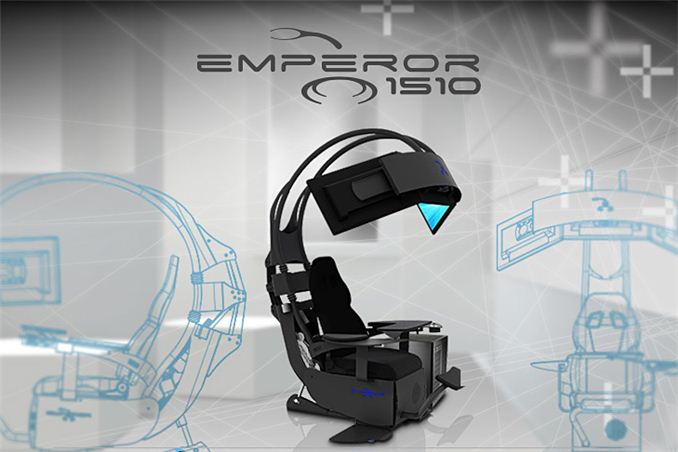 For any of our readers that do not frequent computer forums, one of the big draws to various places on interwebs is the unique and custom builds that individuals do to their home PC. This can vary from new case design, exotic cooling, or tying into a theme (Iron Man) or idea. Much of the draw is often the story of design in 'build logs', where these 'modders' report on their successes, failures, ups and downs with the system. I am not the type to follow build logs, but I often look at the end product with wide eyes, wondering if the individual did commissions. Some of these builds are all about making an awesome PC or workstation, and some focus on immersion.
So when a retailer comes out with a custom built system (either in-house or via an ODM/OEM) that attempts to offer extreme immersion, my eyes are drawn. The main one of late to have gathered steam is the Oculus Rift. As a tester, a writer, and a history in compute, having access to a powerful system that is easy on the eyes, gets the job done and offers multi-monitor is a big plus. If it doubles up as a gaming experience, then my productivity goes out the window. Insert the OverclockersUK Infinity Emperor, an offshoot of the 8Pack system launch we recently attended: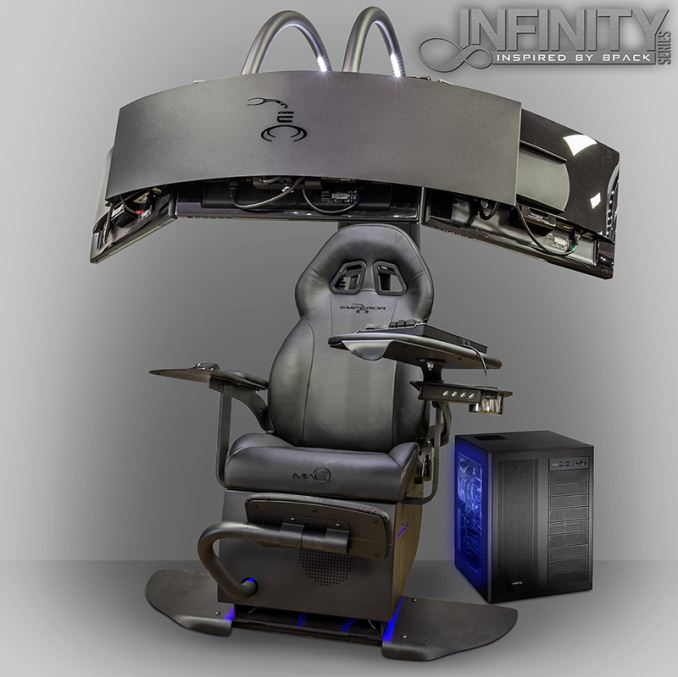 First of all, the chair: measuring in at 154x117x193cm, and weighing in at 110kg (225lb, can support gamers up to 250lbs), is designed in a scorpion style via the monitors that are held from the rear. The seat (and frame) is built upon powder coated Canadian steel (the brackets are 4.7mm thick), using a microfiber cloth seat cover. The seat is covered by a 5 year warranty in itself, the monitor bracket can support up to three 24" monitors via VESA or a single 30", and the seat and parts are height adjustable.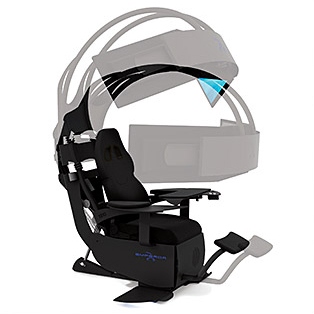 As shown on the picture above, the idea is to be suitable for gamers using keyboard/mouse, as well as a workstation. Lights are added to detract some glare from the monitors, and the seat is pre-fitted with BOSE speakers both around the seat and under the chair in a 2.1 configuration. The chair also acts as a USB hub, giving four USB ports, as well as HDMI throughputs for the monitors. The chair by itself is £4999.99 inc tax, which translates as $6737 pre-tax state side.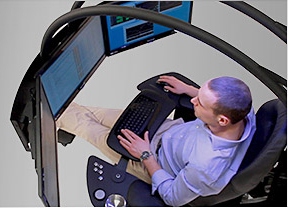 The main selling option of the Infinity Emperor is with the PC attached, and monitors. For the full asking price of £9999.99 inc tax ($13657 pre-tax), the chair comes with three ASUS 24" 144Hz LED monitors (VG248QE) and a pre-overclocked, fully watercooled system with the following specifications:
Lian Li D600WB case, Brushed Aluminum

Intel Core i7-4770K, overclocked to 4.7 GHz, watercooled

ASUS Maximus VI Formula motherboard

Geil Potenza 16GB (2x8GB) 2133 MHz C10

2 x AMD Radeon R9 290X 4GB in Crossfire, watercooled

Full custom watercooling loop, Mayhems X1 Purple Fluid

SSD: Samsung 840 Evo 250GB

HDD: Seagate Barracuda 2TB SATA-III

BeQuiet Power Zone 1000W 80+ Bronze power supply

Microsoft Windows 8.1 64-bit

Blue + black braided cabling
Storage/OS is upgradable at cost, although for placing £10k into a system with multi-monitors, I guess I would have preferred a full 32 GB of DDR3-2133 C10.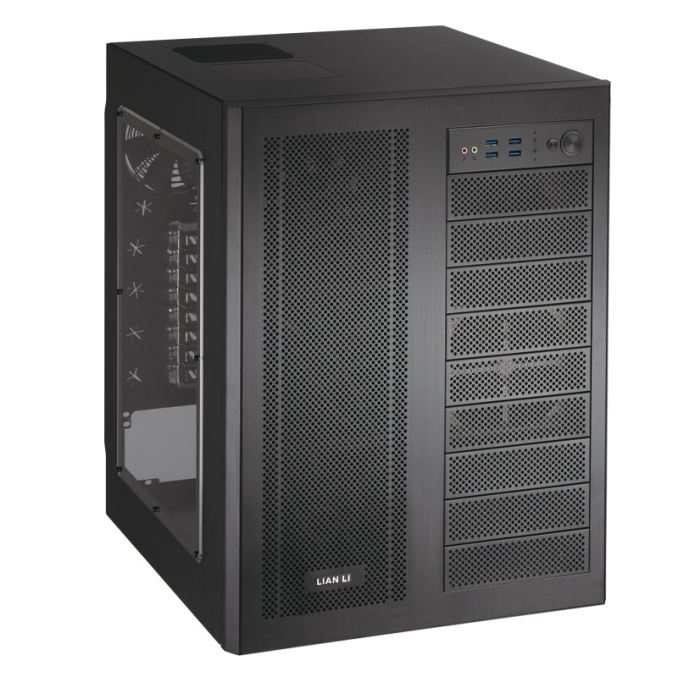 OverclockersUK is on a streak of building systems designed to be eye catching and seemingly out-of-range for most budgets. Such is the undertaking (custom building each system), that the lead time for an Infinity Emperor is four to six weeks. Looks like you might just get it in this side of Christmas. For a series of close up images, flick through the gallery below: