Gaming Performance
As far as gaming performance is concerned, as the highest clocked 280X card we've reviewed there's actually not a lot to say about performance. The card will flat-out outperform every other 280X and it will even outperform NVIDIA's GTX 770 on average. As we'll see in our overclocking section, at stock it even outperforms our 280X cards when overclocked. So Sapphire certainly won't be lacking in performance here.
Finally, please note that since we don't have a reference 280X here, we'll be using XFX's 280X – a stock clockspeed part – as a proxy.
CPU:
Intel Core i7-4960X @ 4.2GHz
Motherboard:
ASRock Fatal1ty X79 Professional
Power Supply:
Corsair AX1200i
Hard Disk:
Samsung SSD 840 EVO (750GB)
Memory:
G.Skill RipjawZ DDR3-1866 4 x 8GB (9-10-9-26)
Case:
NZXT Phantom 630
Monitor:
Asus PQ321 + Samsung 305T
Video Cards:
Sapphire Radeon R9 280X Toxic
XFX Radeon R9 280X Double Dissipation
Asus Radeon R9 280X DirectCU II TOP
AMD Radeon HD 7970 GHz Edition
NVIDIA GeForce GTX 780
NVIDIA GeForce GTX 770
Video Drivers:
NVIDIA 331.40 Beta
AMD Catalyst 13.11 Beta 1
OS:
Windows 8.1 Pro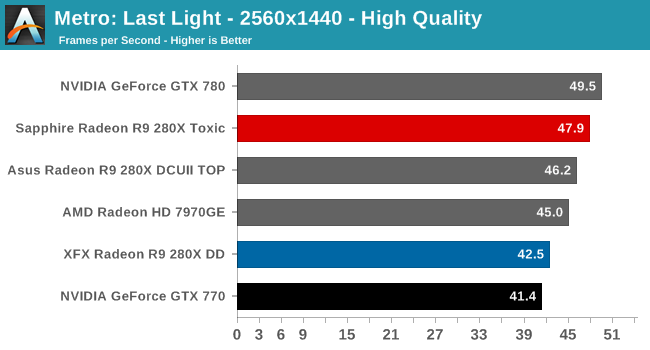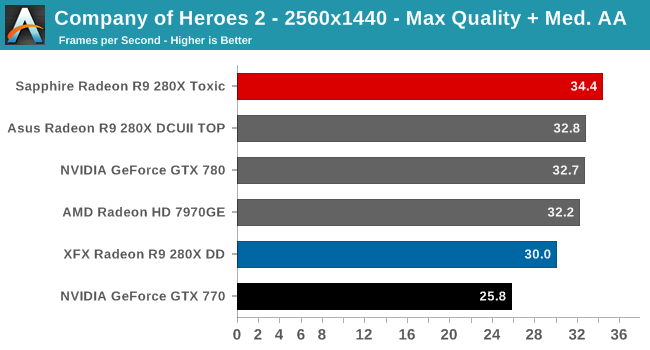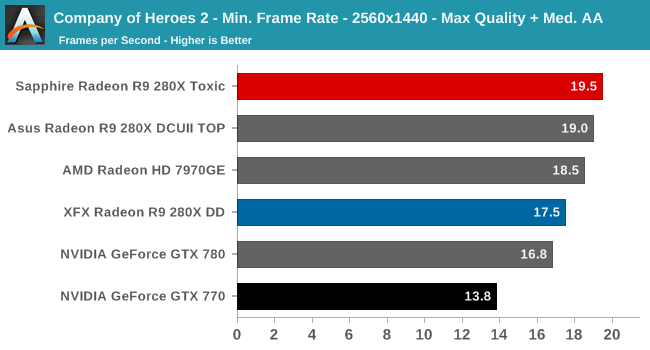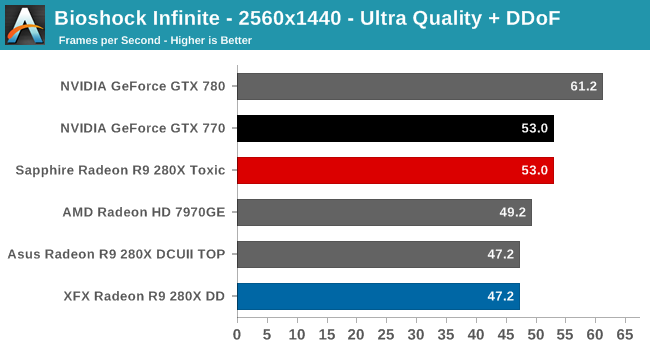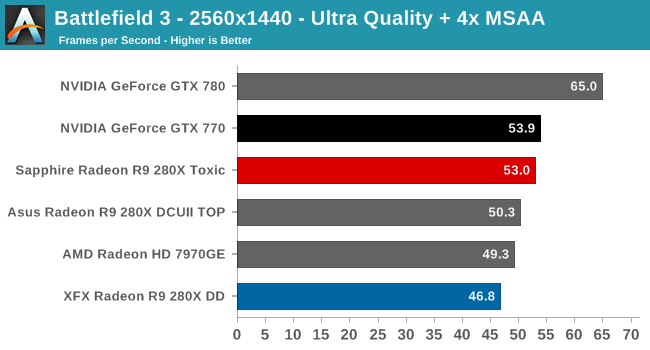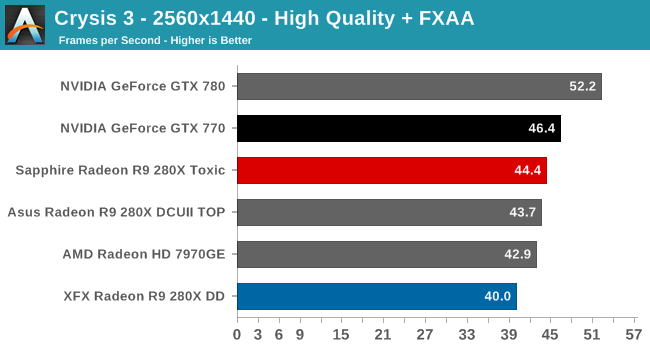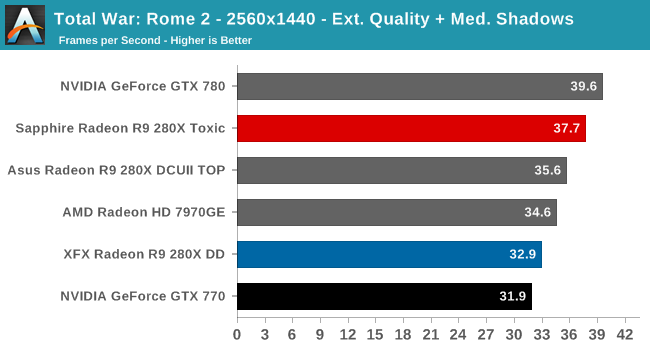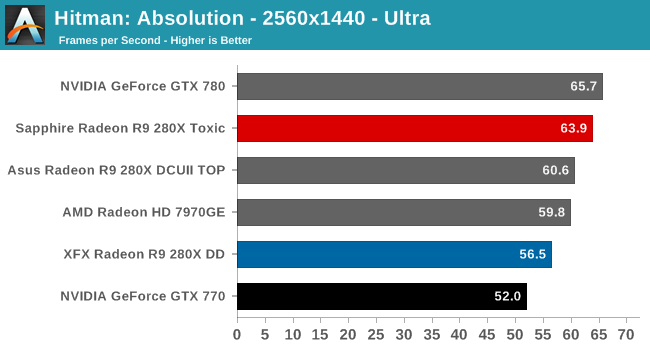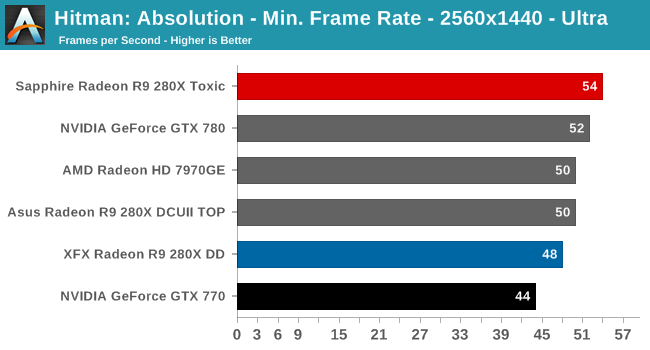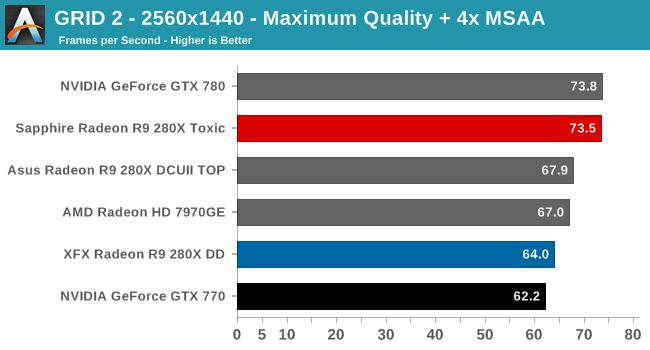 In the end Sapphire's 280X Toxic is 13% faster than a stock clocked 280X. The stock 280X is usually boosting to near its maximum levels, so the performance gains from Sapphire's overclock trends closer to the theoretical gains from the gains in the boost clock as opposed to the theoretical gains from the base GPU overclock. This also means it's several percent faster than the GTX 770 on average, while still costing $50 less; though this won't account for any factory overclocked GTX 770s that we've seen are out there.