System Performance
Essentially what we're dealing with when we look at the Toshiba Portege R835's full voltage mobile processor is just how much performance an ultrabook sacrifices to hit that 17W TDP on the CPU. There's more to it than that, but there are also potentially some interesting wrinkles going on with the Intel Core i5-2450M in the R835 that may manifest themselves.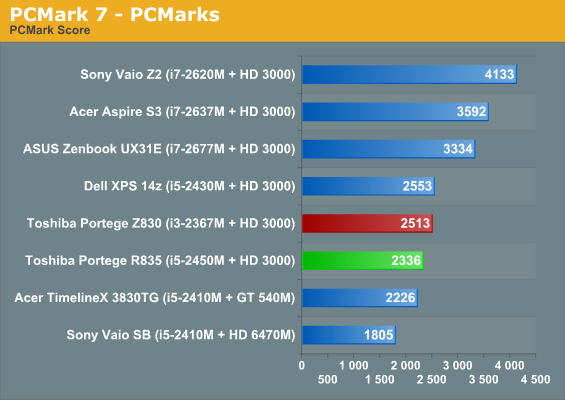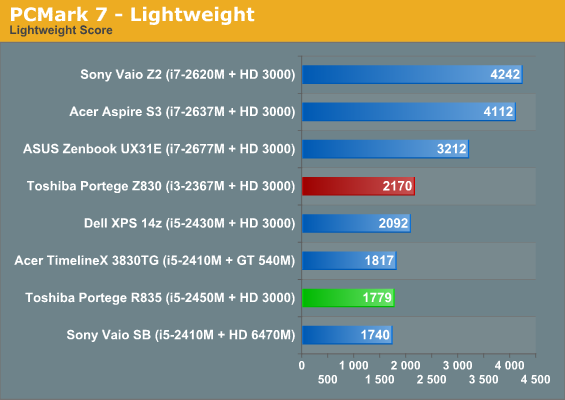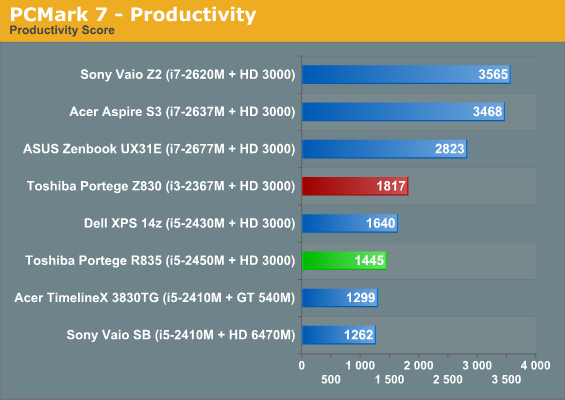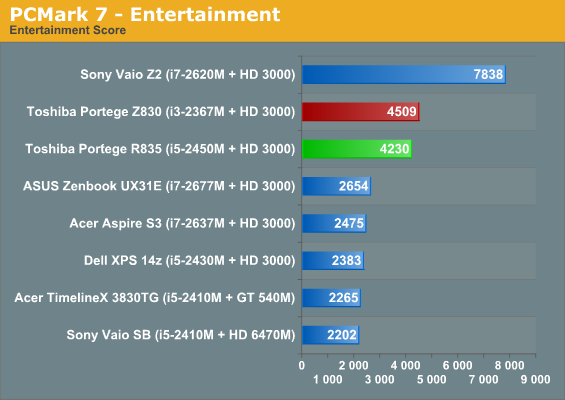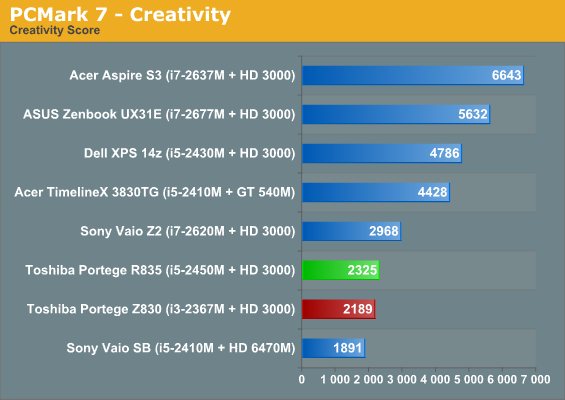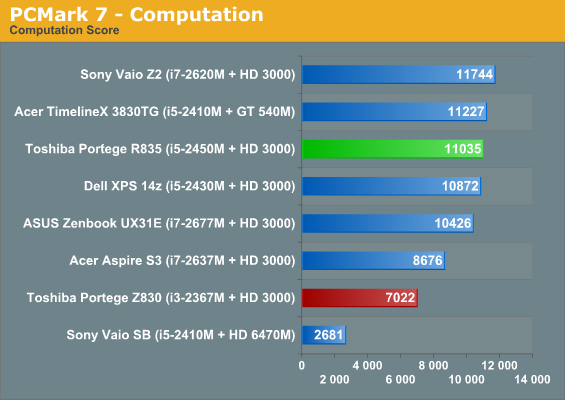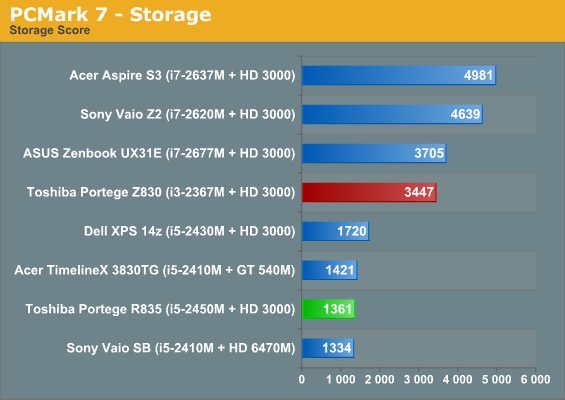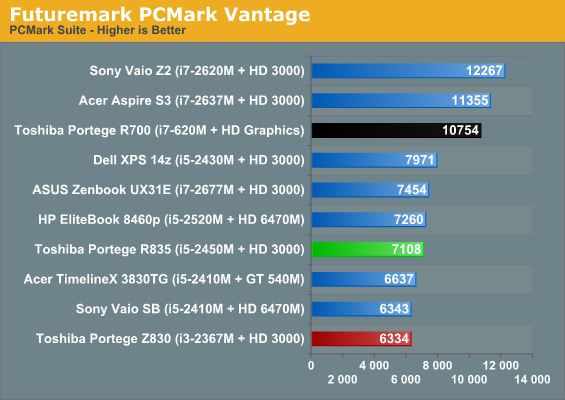 The PCMarks are always going to skew wildly towards any system that enjoys an SSD, so the bottom shelf 5400RPM hard drive in the Portege R835 isn't doing it any favors here. Let's see what happens when we shift performance squarely to the CPU.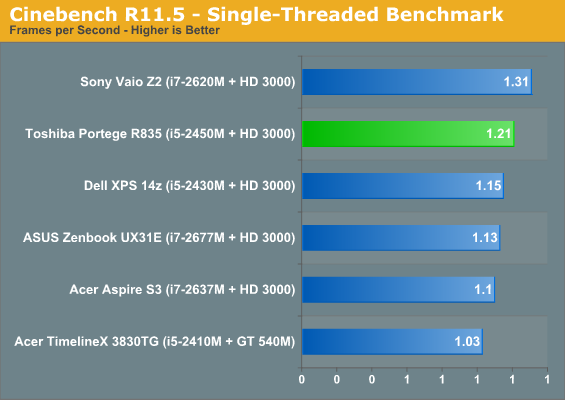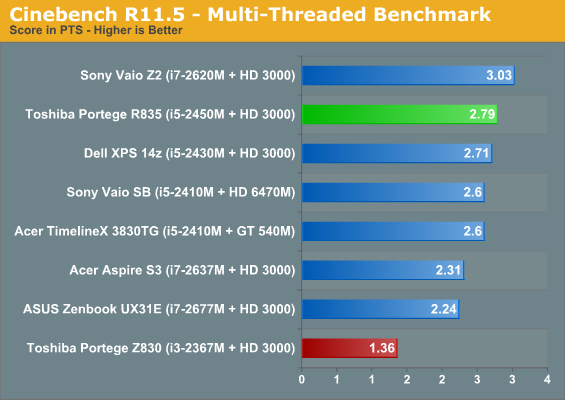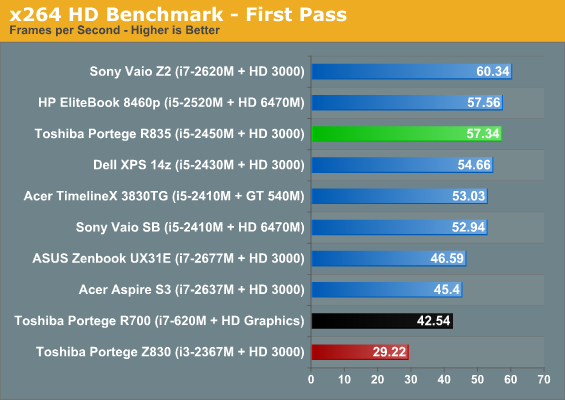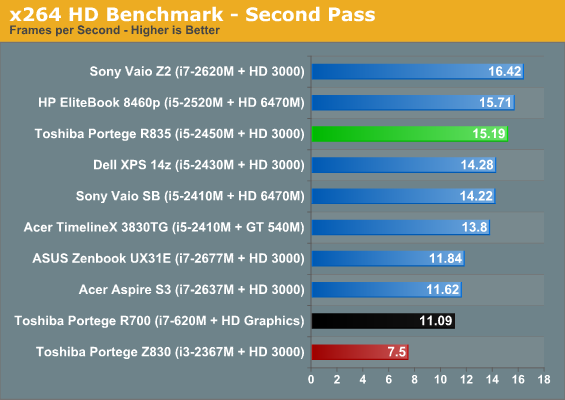 The i5-2450M pulls off an impressive run, demonstrating that there's still a notable difference between a low voltage and a standard voltage chip. The R700's last-generation processor is soundly beaten by this generation's low voltage chips, the turbo-less i3-2367M excluded.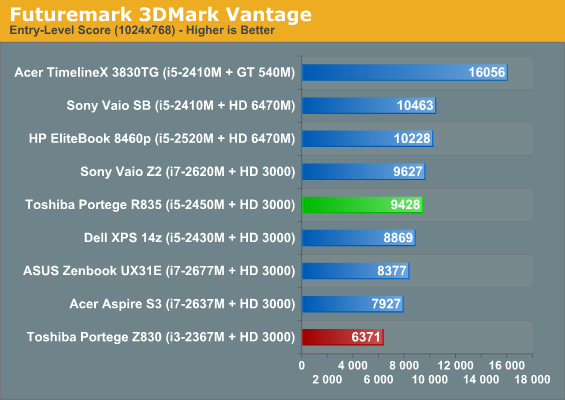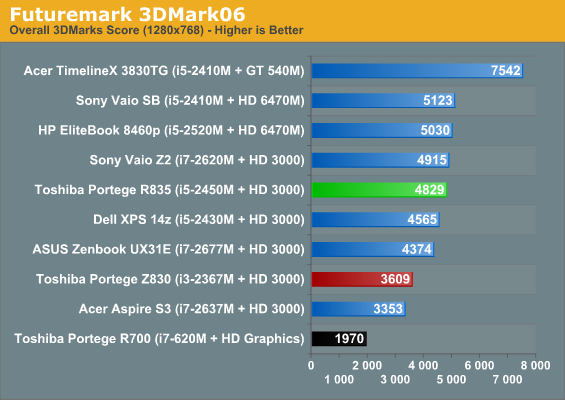 Without DirectX 11 support, Sandy Bridge graphics can't run 3DMark11, but 3DMarks Vantage and 06 demonstrate the importance of both having a faster processor and a faster IGP core. You're not going to be running wild in Battlefield 3 on the Portege R835, but nerds like me can still enjoy games like Magic: the Gathering - Duels of the Planeswalkers 2012 on the IGP.