HD Tune 2.53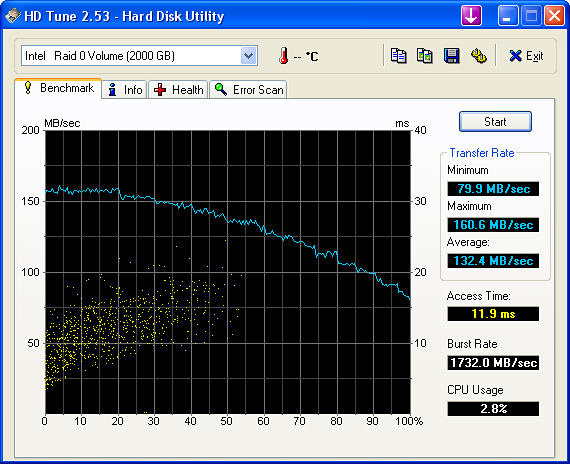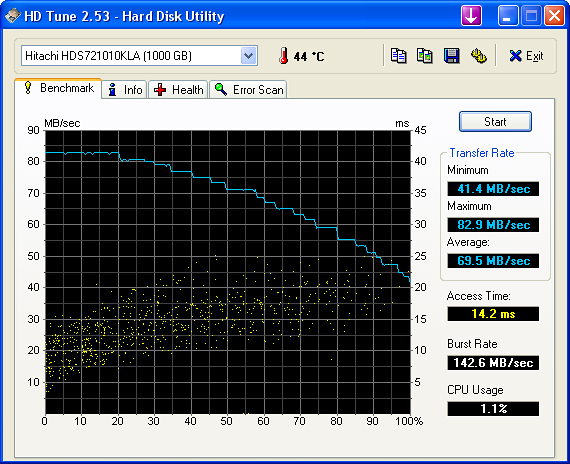 Our first screenshot is the Hitachi drive with Automatic Acoustic Management turned off, NCQ turned on, and Volume Write-Back cache enabled in RAID 0 operation with the second screenshot showing the same configuration with a single drive. The RAID 0 setup shows a 93% increase in the minimum transfer rate and a 91% increase in the average sustained transfer rate. The maximum transfer rate also increases 95% with the burst rates increasing significantly although in actual operation this number is not completely valid. Turning off the write-back cache setting lowers the burst rate to 144.8 MB/sec. The RAID 0 setup is also reporting improved access times which once again reads 14.4ms with the write-back cache setting turned off.
Hard Disk Performance: HD Tach 3.0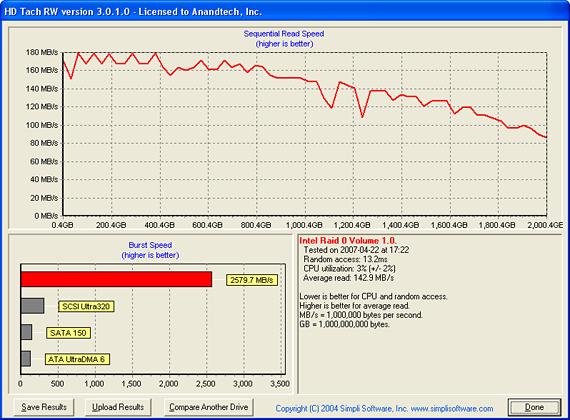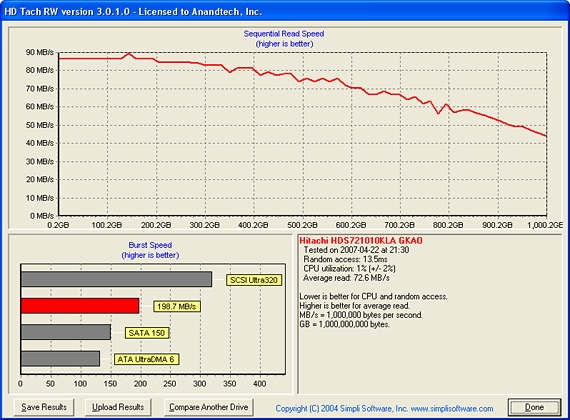 We are also including HD Tach results for review. Once again the order of the screen shots is the same as in our HD Tune results and are based on the same settings. In this benchmark we see a 97% increase in the average read rates and a significant increase in burst speeds over the single drive configuration. These scores basically mirror the HD Tune results with the burst speed dropping to 204 MB/sec with volume write-back cache disabled. While these numbers are impressive, we will have to see if they translate directly to application scores.