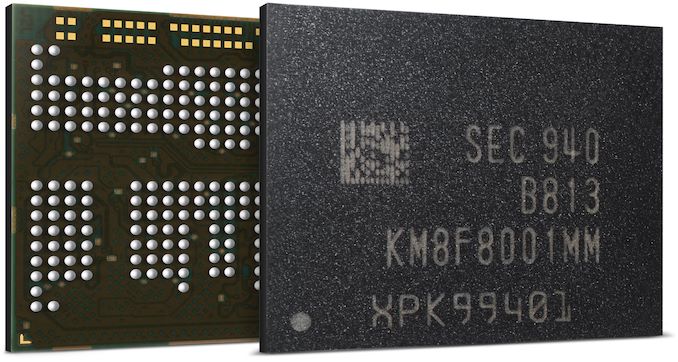 Samsung has introduced a new lineup of all-in-one memory packages for smartphones that integrate both DRAM and storage. The latest generation of uMCP devices now feature up to 12 GB of LPDDR4X DRAM as well as NAND flash storage with a UFS 3.0 interface, thus providing high performance memory for mainstream handsets in a cost-effective form-factor.
Samsung's UFS-based multichip packages (uMCPs) integrate 10 GB or 12 GB of LPDDR4X-4266 memory (made using the company's 2nd Generation 10nm-class process technology) as well as NAND flash storage featuring a UFS 3.0 interface. Since both new uMCP modules incorporate four DRAM devices, they will allow the latest SoCs with quad-channel LPDDR4X memory controllers to reach up to 34.1 GB/s memory bandwidth. Meanwhile on the NAND side of matters, Samsung's official announcement doesn't list what storage capacities will be available there, but the company has commented that they can provide the uMCPs in a variety of capacities.
Meanwhile, the new uMCP devices are also mechanically compatible with Samsung's previous-generation 8GB uMCPs, utilizing the same 254FBGA package.
Samsung's uMCPs w/ UFS 3.0 Storage
DRAM
NAND
10 GB
2×24 Gb (3 GB) + 2×16 Gb (2 GB) devices
eUFS 3.0
12 GB
4×24 Gb (3 GB) devices
eUFS 3.0
Today, only high-end smartphones come equipped with 12 GB of LPDDR4X memory, but Samsung expects its new uMCPs to enable upcoming mid-range handsets to feature 10 GB or 12 GB of DRAM. The new uMCP devices are already in mass production, so expect smartphones launching in the coming months to use them.
Samsung did not disclose pricing of its 10 GB uMCP and 12 GB uMCP chips, but expect them to cost in accordance with prices of DRAM and storage.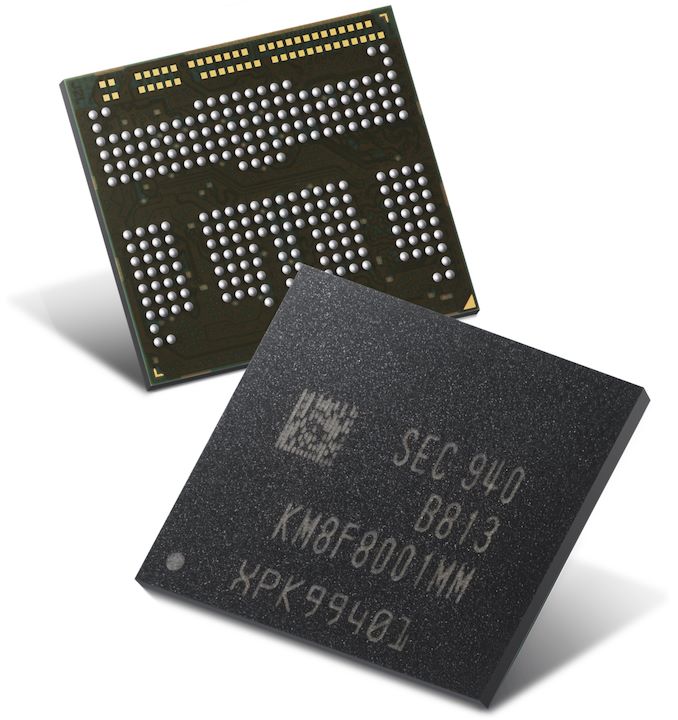 Related Reading:
Source: Samsung