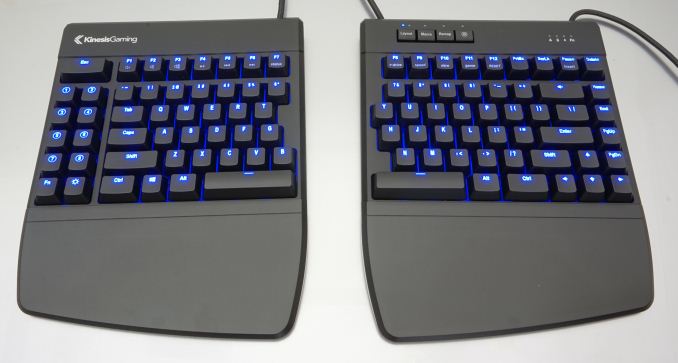 Kinesis is a company known for their ergonomic input device products. They are one of the pioneers in the field, with their first ergonomic keyboard dating back to 1992. Over this time, the company gained a significant number of loyal followers, which mostly are professionals that work long hours using their input devices. The company has not released a very long list of products since its founding, yet each and every one of them has been successful and quite memorable.
A few month ago, Kinesis made a very surprising move and started a crowdfunding campaign for an ergonomic mechanical gaming keyboard. The campaign was a success and, short thereafter, the Kinesis Freestyle Edge was born. The Freestyle Edge is based on the split-board design of the Freestyle series keyboard that the company released back in 2007, which the company has redesigned as a mechanical keyboard and added a great number of new features. As best as we can tell, this appears to be the world's first ergonomic gaming mechanical keyboard. We are having a thorough look at its features and hands-on performance in this review.
Packaging and Bundle
We received the Kinesis Freestyle Edge in a well-designed cardboard box, the artwork of which is centered on the keyboard and its most prominent features. The company has provided us with the optional Lift Kit as well, which we will examine alongside with the keyboard. Inside the box, we found the keyboard very well protected with layers upon layers of cardboard packaging, plus nylon bags.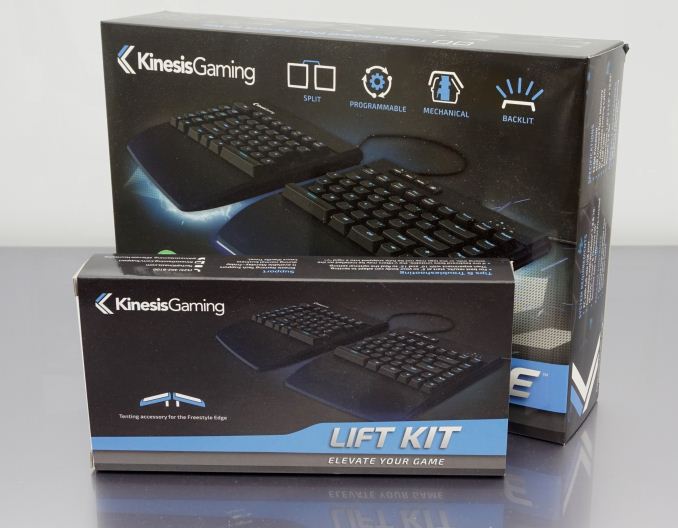 Inside the box we found only a very basic user's guide and two soft palm cushions. The palm cushions are very, very comfortable, but their installation is virtually permanent and, most likely, they will get dirty rather quickly. It will not be very long before a heavy user needs a replacement.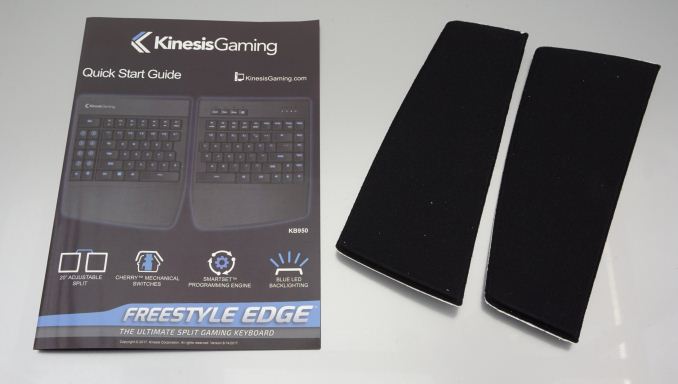 The optional lift kit allows for the keyboard to "tent". Although the mechanisms are large and mostly plastic (ABS), they are very well made. Their movements are very smooth, and their construction is very solid. Still, they are unlikely to survive excessive mechanical shock, like a rage punch on the keyboard while it is fully elevated. Short-tempered users are advised to steer away from the lift kit (or take anger management lessons).