AnandTech Storage Bench - The Destroyer
The Destroyer is an extremely long test replicating the access patterns of very IO-intensive desktop usage. A detailed breakdown can be found in this article. Like real-world usage and unlike our Iometer tests, the drives do get the occasional break that allows for some background garbage collection and flushing caches, but those idle times are limited to 25ms so that it doesn't take all week to run the test.
We quantify performance on this test by reporting the drive's average data throughput, a few data points about its latency, and the total energy used by the drive over the course of the test.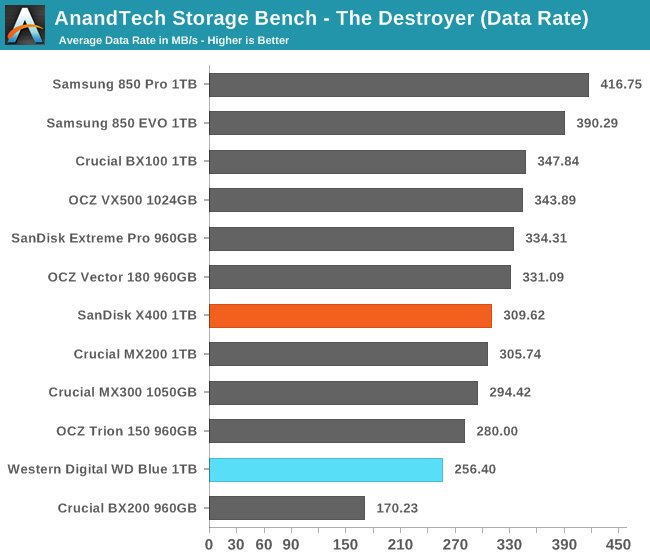 The WD Blue fails to keep up with the competition on The Destroyer, trailing behind everything except the Crucial BX200. Where the SanDisk X400 was one of the fastest TLC SSDs, the WD Blue is merely acceptable.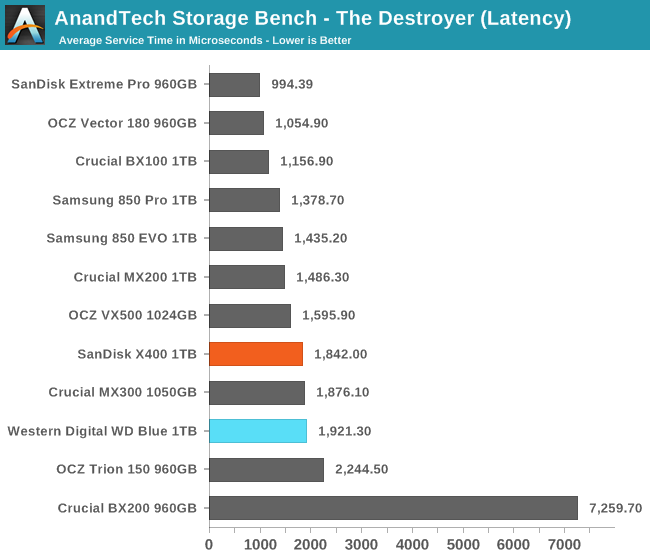 The average service time of the WD Blue is only slightly worse than the SanDisk X400, and still clearly better than the OCZ Trion 150. This suggests that the WD Blue's lower average data rate is due to it being uniformly a bit slower, and that it isn't experiencing any severe stalling.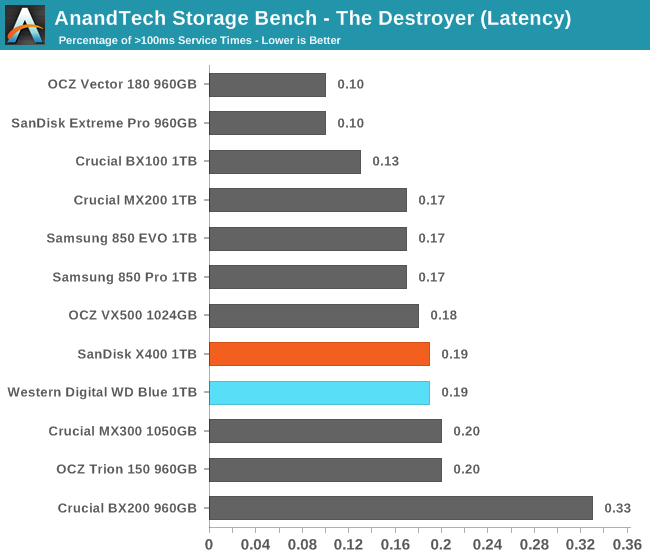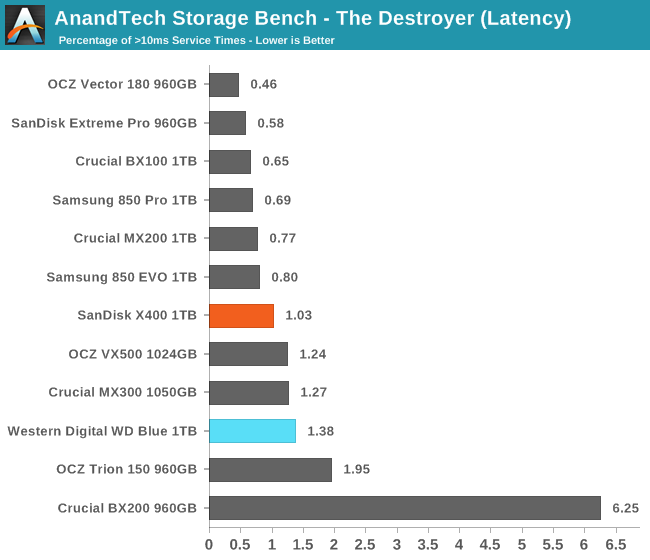 The WD Blue does not suffer from any more high-latency outliers than other TLC drives at the 100ms threshold, but at the 10ms threshold it is worse than average where the X400 exceeded expectations.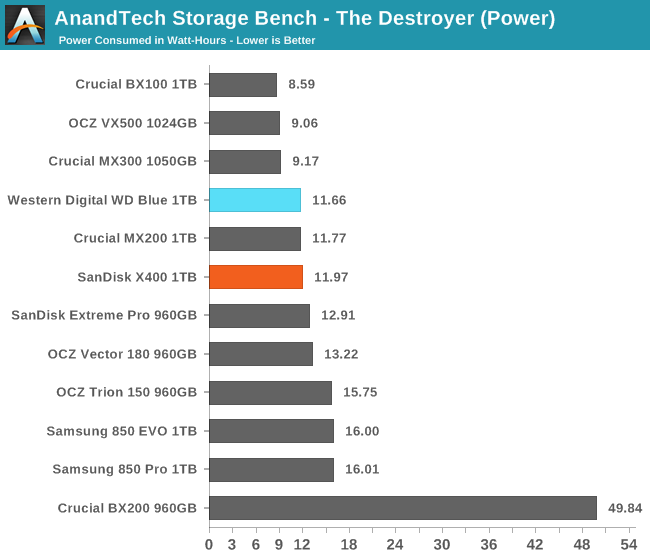 The WD Blue thankfully shows no regression in power efficiency and falls in the second tier of drives with energy usage, on par with the SanDisk X400.