Zenfone 3
The annual CES show is always a mélange of announcements and sneak peeks for what is to come through the year. At the show we had most of our regular editors on foot, meeting with manufacturers to find out what exactly is going on under the hood. Despite some technical hiccups trying to record the podcast on site, I was able to track down some of our editors for a short burst into their main highlights from CES and thoughts on the year ahead. The AnandTech Podcast #40: CES 2017 Featuring Dr Ian Cutress, Host, Senior Editor (@IanCutress) Ryan Smith, Editor-in-Chief (@RyanSmithAT) Anton Shilov, News Editor (@AntonShilov) Matt Humrick, Senior Editor, (@MattHumrick) iTunes RSS - mp3, m4a Direct Links - mp3, m4a Total Time: 1 hour, 48 minutes 26...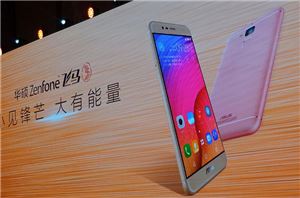 As a part of the Zenfone 3 family, Asus has released an entry-level model which vaguely resembles the Zenfone 3 but really has very little to do with the...
19
by Joshua Ho on 6/15/2016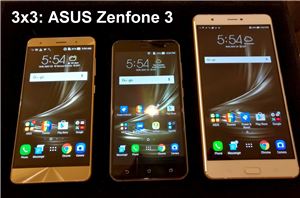 Today at Computex, as part of their annual Zen press conference, ASUS lifted the lid on the Zenfone 3 series. In previous Zenfone generations, the Zenfone has been one...
36
by Ian Cutress on 5/30/2016