WD Gold
Western Digital is announcing today that it has begun volume shipments of its 24 TB hard drives based on conventional magnetic recording (CMR) to its full customer base. In addition, the company started to ramp up production of its 28 TB HDDs featuring shingled magnetic recording (SMR) that will be used by select customers. The new lineup of 3.5-inch 7200 RPM hard drives includes Western Digital's Ultrastar DC HC580 24 TB and WD Gold 24 TB HDDs, which are based on the company's energy-assisted perpendicular magnetic recording (ePMR) technology. Both of these drives are further enhanced with OptiNAND to improve performance by storing repeatable runout (RRO) metadata on NAND memory (instead of on disks) and improve reliability. The company is also preparing their Ultrastar DC HC680...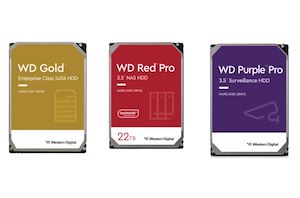 Western Digital's 'What's Next' event back in May 2022 had seen the announcement of its 22TB platform based on ePMR and OptiNAND (with ArmorCache). At the event, WD indicated...
22
by Ganesh T S on 7/19/2022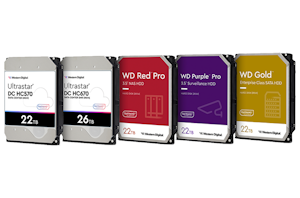 Western Digital is announcing the sampling of its new 22TB CMR and 26TB SMR hard drives today at its What's Next Western Digital Event. As usual, the hyperscale cloud...
25
by Ganesh T S on 5/9/2022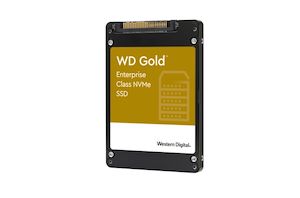 On what would have been the first day of the Open Compute Project's annual Global Summit, Western Digital is bringing out a new line of enterprise SSDs. The WD...
20
by Billy Tallis on 3/4/2020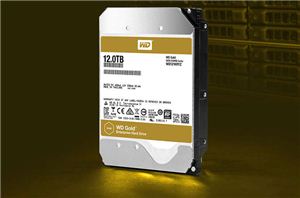 Western Digital has begun to ship its WD Gold HDD with 12 TB capacity to partners and large retailers. The 3.5" drive relies on the same platform as the...
63
by Anton Shilov on 9/16/2017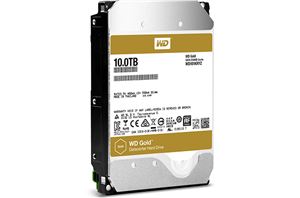 Western Digital has this week introduced its new 10TB datacenter-class helium-filled WD Gold hard drive. This drive, according to WD, boasts higher performance compared to its predecessor combined with...
34
by Anton Shilov on 8/4/2016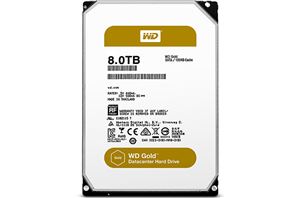 Western Digital has announced a new family of hard drives specifically for data centers. The new WD Gold HDDs will feature multiple technologies that the company uses to build...
30
by Anton Shilov on 4/19/2016