Optane DIMMs
At a press event today in South Korea (?!) Intel shared plans for many of their next round of storage products, including the second generation of Optane enterprise SSDs and Optane DC Persistent Memory modules. They also announced that their next generation of 3D NAND flash memory will use 144 layers and come to market first with QLC-based SSDs, to be followed later by TLC-based SSDs. It appears that the new Optane products are still using first-generation 3D XPoint memory, though Intel is not confirming that at this time. The Intel-Micron partnership that produced 3D XPoint memory and many generations of NAND flash memory is now ended, but Intel has not announced any plans for high-volume manufacturing of 3D XPoint outside of the IMFT fab...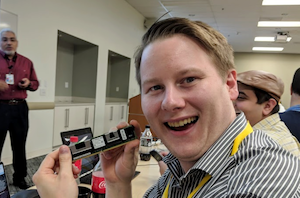 At Intel's Data-Centric Innovation Day, Intel clarified with us where it sits in relation to its Optane DC Persistent Memory Strategy.
25
by Ian Cutress on 4/10/2019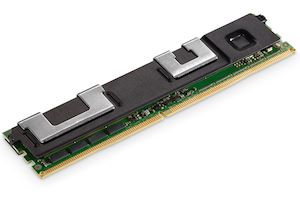 At least two retailers from the US on Friday have started to take pre-orders on Intel's Optane DC Persistent Memory modules and therefore had to reveal their prices. Today...
59
by Anton Shilov on 4/5/2019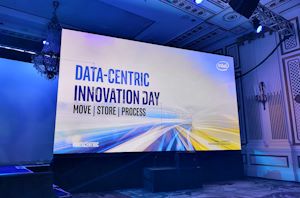 Today is the big day in 2019 for Intel's Enterprise product announcements, combining some products that should be available from today and a few others set to be available...
38
by Ian Cutress on 4/2/2019
The final presentation of the Hot Chips event this week is from Intel, with a talk on its next generation Xeon Scalable platform, Cascade Lake. We recently learned about...
31
by Ian Cutress on 8/19/2018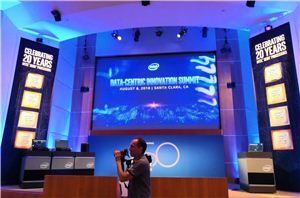 We're live here at Intel HQ in Santa Clara for the company's 2018 Datacenter Summit. The most lucrative part of Intel's business, the company is looking to pivot entirely...
19
by Ian Cutress on 8/8/2018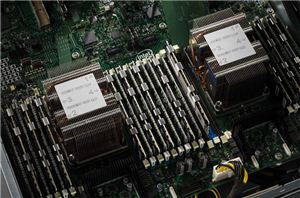 While Intel has yet to detail its upcoming Cascade Lake processors for servers, some of the key characteristics are beginning to emerge. According to a new report from ServeTheHome...
20
by Anton Shilov on 7/10/2018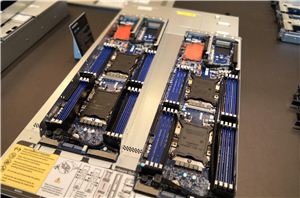 If you don't have a hand in a server day in and day out, it was perhaps not obvious why some Skylake servers when launched had eight memory slots...
16
by Ian Cutress on 6/13/2018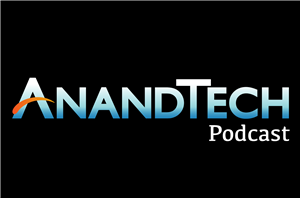 Today at Intel's Data Center Memory Summit, the new 'Apache Pass' Optane memory DIMMs were announced, with capacities from 128 GB to 512 GB. This new 3D XPoint type...
36
by Ian Cutress on 6/4/2018