MinisForum
MinisForum is a well-known manufacturer from Shenzhen, China, specializing in compact systems. The company recently added the NAB6 to its diverse portfolio of mini-PCs powered by Intel processors. The NAB6, which leverages Intel's Core i7-12650H (Alder Lake) processor, offers not one but two high-speed 2.5G Ethernet ports. The feature is common on higher-end motherboards but rarely on a mini-PC. The NAB6 is a compact system that will leave a small footprint on even the most miniature desks. It arrives with a minimalistic but slick exterior. MinisForum doesn't list the dimensions or the materials used in the device's fabrication on the product page. Instead, the manufacturer highlights the device's focus on maintenance and upgradability. Getting inside the NAB6 is easy and fast. A single press on...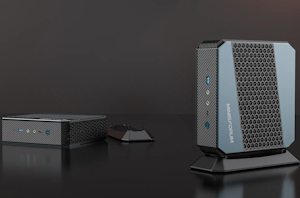 MinisForum, a Shenzhen based manufacturer of compact computing platforms, has been steadily bringing both AMD and Intel-based systems into the market. While the mix has mostly involved platforms that...
42
by Ganesh T S on 8/4/2021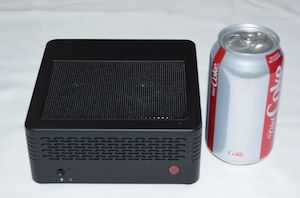 MinisForum has been making some interesting moves in the last few months with their computing platforms, ranging from the DMAF5 based on the Ryzen 3000H-series SoCs to the Ice...
3
by Ganesh T S on 9/29/2020