ePMR
Western Digital is announcing today that it has begun volume shipments of its 24 TB hard drives based on conventional magnetic recording (CMR) to its full customer base. In addition, the company started to ramp up production of its 28 TB HDDs featuring shingled magnetic recording (SMR) that will be used by select customers. The new lineup of 3.5-inch 7200 RPM hard drives includes Western Digital's Ultrastar DC HC580 24 TB and WD Gold 24 TB HDDs, which are based on the company's energy-assisted perpendicular magnetic recording (ePMR) technology. Both of these drives are further enhanced with OptiNAND to improve performance by storing repeatable runout (RRO) metadata on NAND memory (instead of on disks) and improve reliability. The company is also preparing their Ultrastar DC HC680...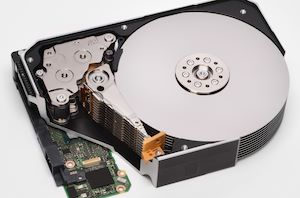 Western Digital is gearing up to start sampling of its 28 TB nearline hard drive for hyperscalers. The new HDD will use the company's energy-assisted perpendicular magnetic recording (ePMR...
19
by Anton Shilov on 8/1/2023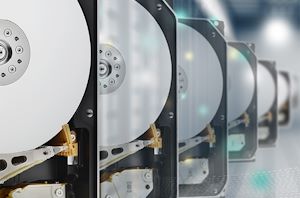 Western Digital is somewhat behind its rival Seagate in adopting heat-assisted magnetic recording (HAMR), which promises radical improvements to areal density and HDD capacities. Still, the company expects hard...
16
by Anton Shilov on 6/12/2023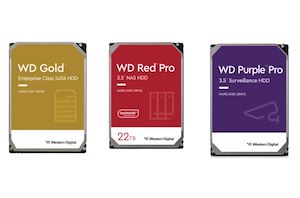 Western Digital's 'What's Next' event back in May 2022 had seen the announcement of its 22TB platform based on ePMR and OptiNAND (with ArmorCache). At the event, WD indicated...
22
by Ganesh T S on 7/19/2022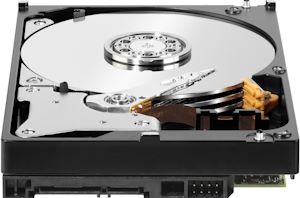 In the recent months all three hard drive manufacturers — Seagate, Toshiba, and Western Digital — and some of their partners have outlined plans to ship 30TB HDDs already...
24
by Anton Shilov on 6/3/2022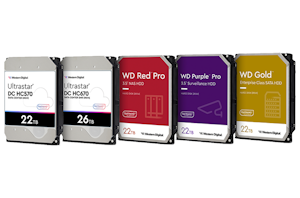 Western Digital is announcing the sampling of its new 22TB CMR and 26TB SMR hard drives today at its What's Next Western Digital Event. As usual, the hyperscale cloud...
25
by Ganesh T S on 5/9/2022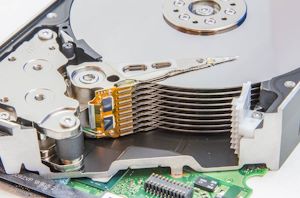 Western Digital this week said that its energy-assisted magnetic recording (ePMR) and OptiNAND technologies coupled with increased number of platters per hard drive would enable it to build HDDs...
41
by Anton Shilov on 12/2/2021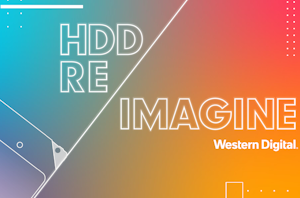 The last few years have seen plenty of new innovations come up in the hard-disk drive market. For quite some time, the HDD technology roadmap was shared industry-wide -...
51
by Ganesh T S on 8/31/2021