Appearance, Cables and Connectors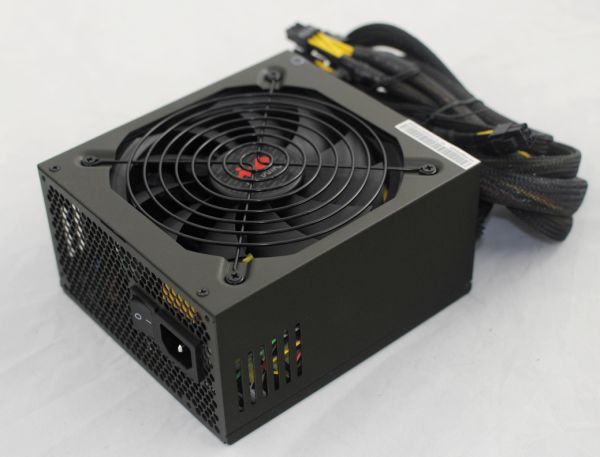 The Commander II has a green finish with honeycombed ventilation holes and a common black fan grille. On both sides we find additional ventilation holes, commonly seen on other Andyson-made products. The surface is scratch-resistant. On one side we also get the name and power rating in big yellow letters.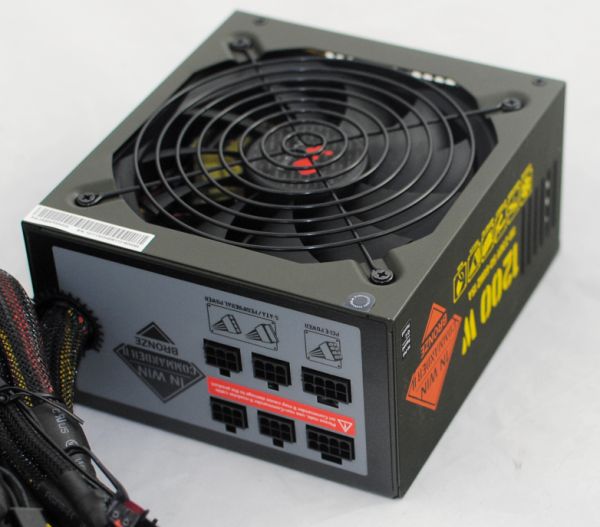 While most manufacturers use different colors for the PCIe and peripheral connector sockets, In Win only has black ones only. However, this isn't a problem since the peripheral harnesses have six pins while the PEG cables have eight. The cable sleeving is decent but not great; it covers the cables and keeps the individual wire together, though, which is the main purpose of sleeving.
Cables and Connectors

Fixed/Modular

Main
24-pin 55cm
ATX12V/EPS12V
8-pin 60cm, 4+4-pin 60cm
PCIe
2x2 6/8-pin 50 + 15 cm (fixed), 2x2 6/8-pin 50 + 15cm (modular)
Peripheral
4x SATA 55-100cm / 4x SATA 55-100cm
3x Molex, 1x FDD 55-100cm / 3x Molex, 1x FDD 55-100cm
The Commander II has eight PCIe connectors on four cables. Two cables are fixed while the other two are modular. You also get an 8-pin plus an additional 4+4-pin CPU connector. 55cm on the 24-pin cable is relatively long, though no longer than competing 1200W PSUs. The eight SATA plugs on two cables is somewhat disappointing for a high wattage PSU, while the two FDD connectors are unimportant for a modern PC. There are six Molex connectors as well, for fans and other items.