Package Contents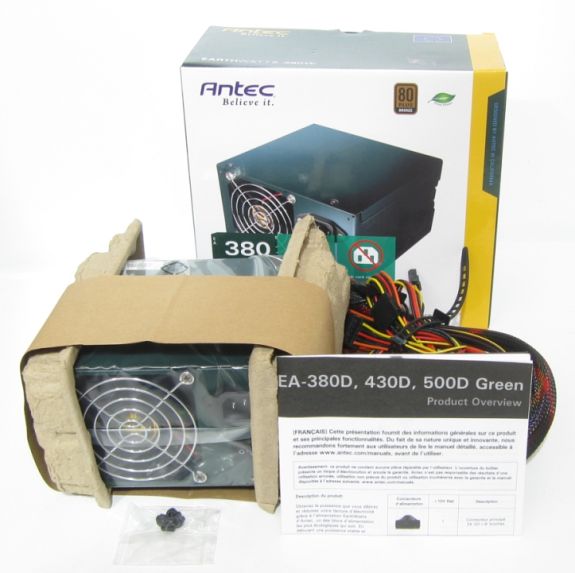 The EA-380D (and the rest of the EarthWatts Green line) ships without a power cord. The supposed reasoning is that most households already have extra power cords, as they accumulate from older PCs and upgrades, but if you're new to the computing game you may have to order one (or ask a friend). While that may benefit the environment, it's also worth noting that Antec saves a bit on costs; the customer will have to decide whether the included matierials are sufficient.
Antec neglected to mention the absense of polystyrene in their packaging; the PSU is protected by two pieces of recycled cardboard. Also included are mounting screws and a product overview sheet. Besides the "green philosophy", the removal of the power cord (~1$) is a useful way of reducing BOM costs, whereas the manual and screws are rather inexpensive by comparison. We would say that screws could be left out as well, since they could be reused from older PCs, but they cost (and weigh) less, so the there was apparently less incentive to remove them.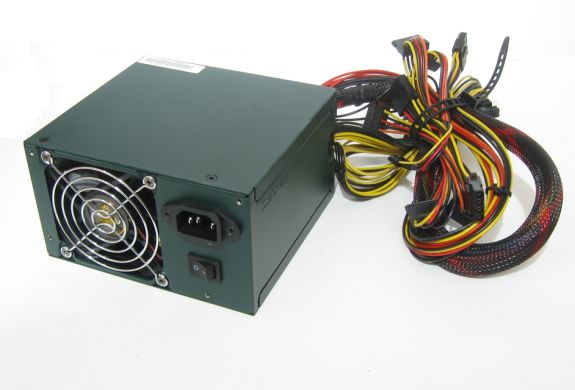 Going with the green image, a dark green coating was selected for this series; it's an unusual alternative to the grey predecessors and other (mainly black) retail PSUs. It won't matter one way or the other for windowless cases, but some customers might enjoy the change in style. The varnish resists scratches very well and fingerprints are not visible. With an 80mm fan at the rear of the chassis, there are no bulging fan grilles on the top or bottom. The ventilation holes are square-shaped and give the PSU an angular and rustic appearance. Otherwise the styling is straightforward and unobtrusive. With a depth of just 14cm, it is the smallest possible ATX-size PSU.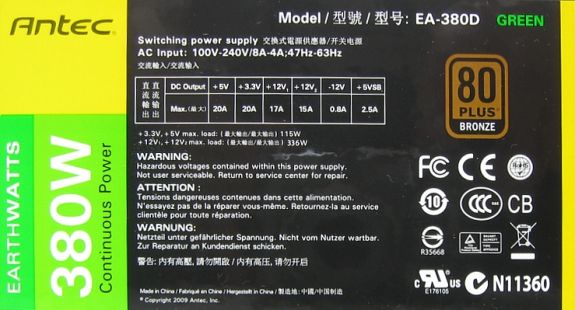 The +12V rails are rated at 15A and 17A respectively and deliver a combined 336W. +5V and +3.3V are specified with 20A and 115W combined. The peak power on the stronger rails is 450W.