System Performance
In terms of performance, as the Mi 10 Pro is powered by a Snapdragon 865 SoC, we're expecting excellent showing in terms of responsiveness of the device. The screen's 90Hz refresh rate isn't the highest in the market right now, but it's still a step above your average 60Hz screen and will allow for smoother scrolling content through applications.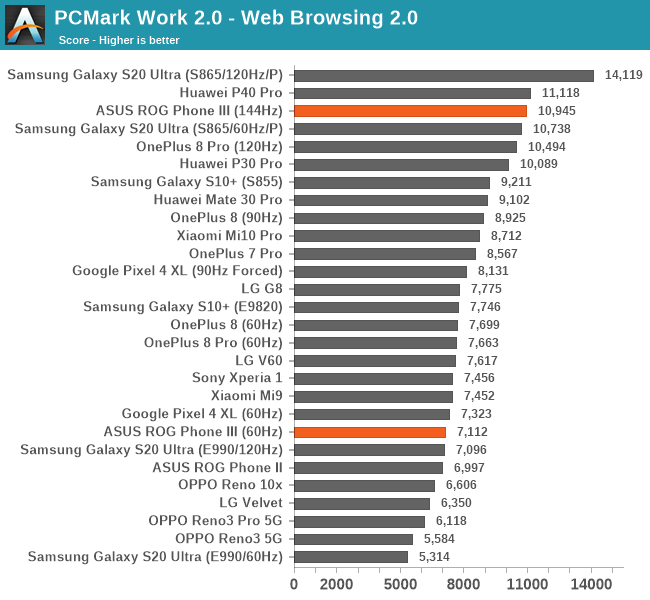 In the web-browsing test, the Mi 10 Pro showcases itself a little bit weaker than some other Snapdragon 865 devices which points out that its DVFS isn't quite as aggressive as that of other phones, things seem to be in line with the OnePlus 8 at 90Hz, both phones seemingly having very similar BSP settings for the SoC.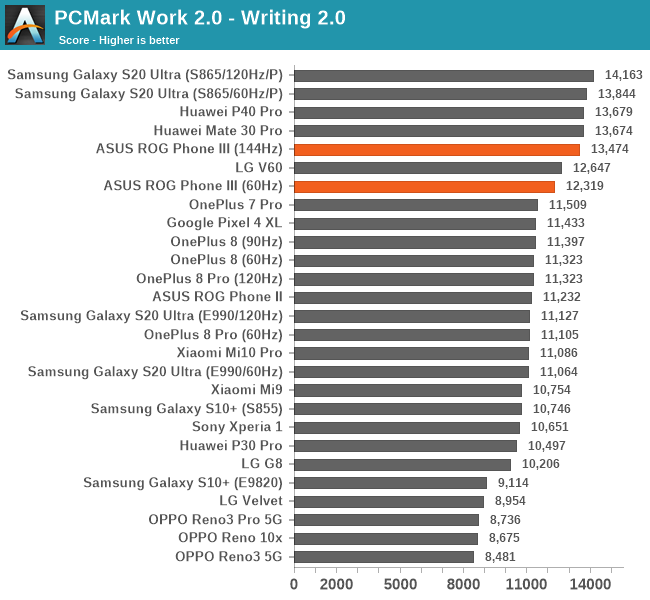 In the writing subtest which is the most representative of overall performance in PCMark again the Mi 10 Pro is faring well, but slightly behind some of the more aggressive S865 phones such as the S20 Ultra.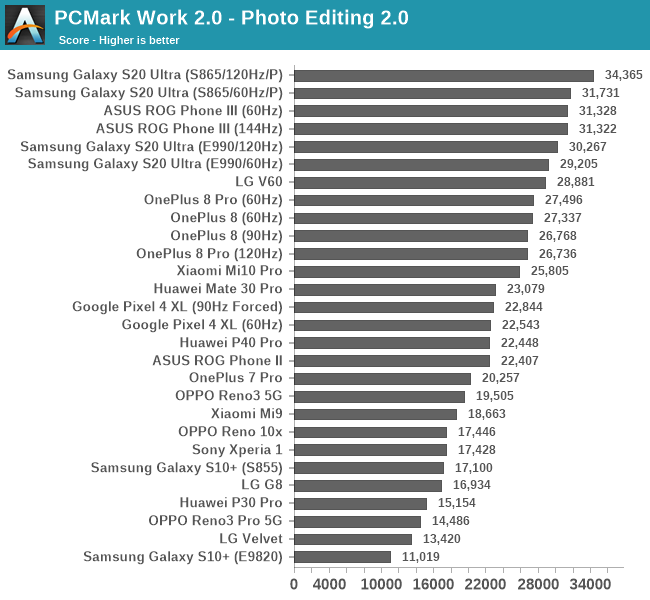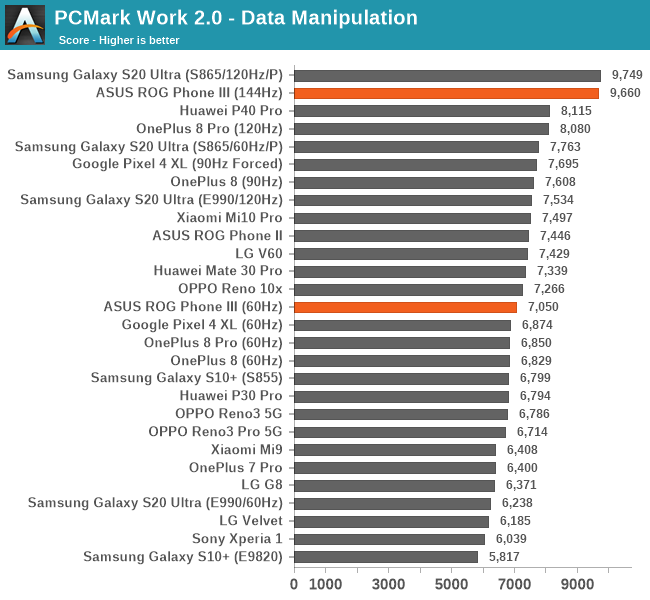 Same story for the photo editing and data manipulation results where the Mi 10 Pro is middle of the pack.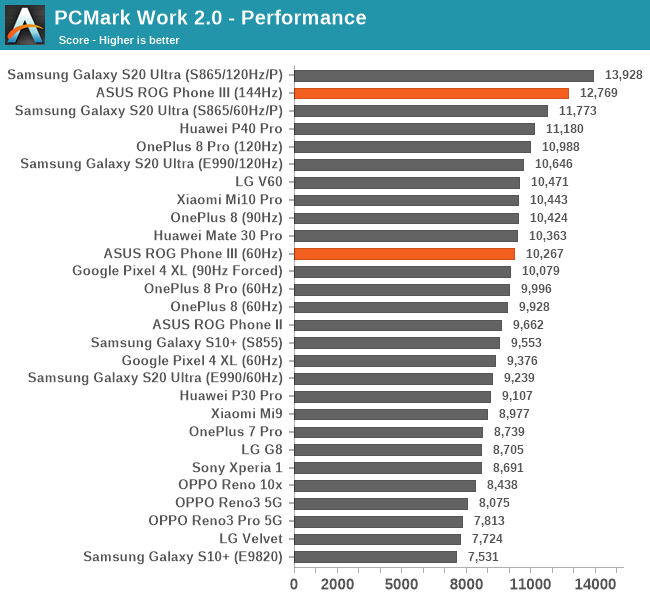 Overall, the phone still ends up as a great performer in the overall PCMark score, although, yes there are devices which outperform it.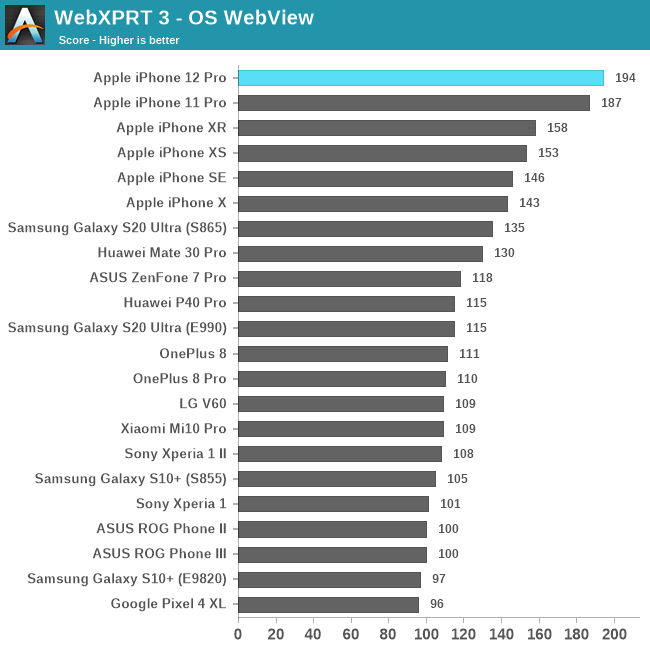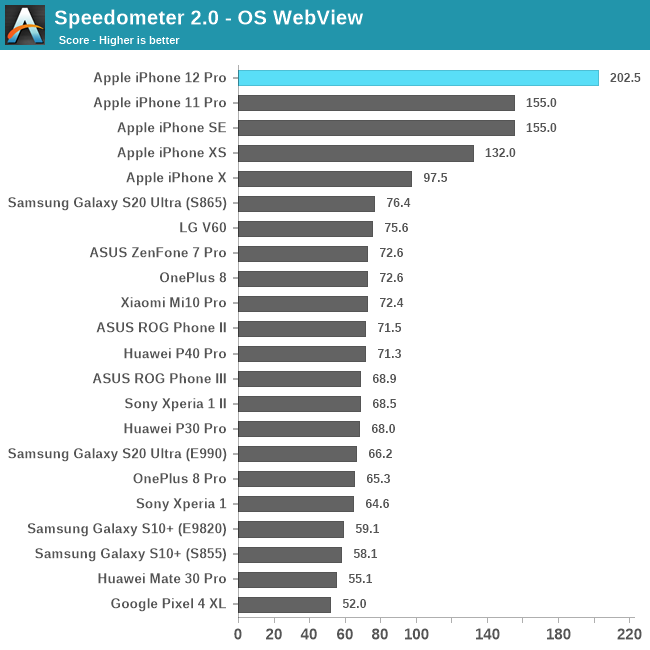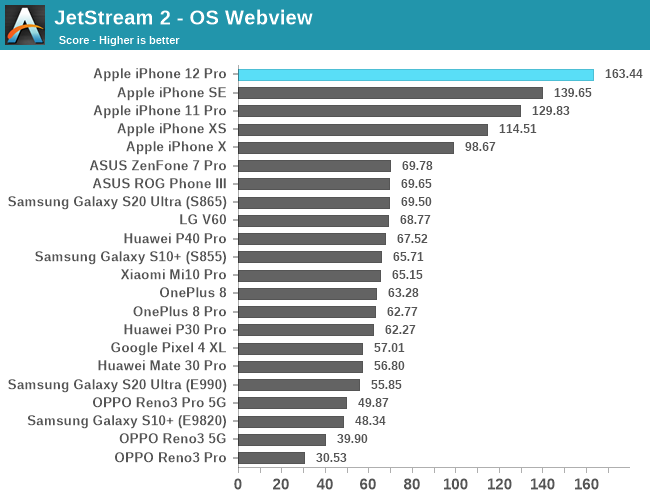 In the browser based benchmarks, the Mi 10 Pro also shows a similar pattern, showcasing good performance but a few percentage points behind the best devices.
Overall Performance
Overall, the Mi 10 Pro was a very performant phone with a ton of responsiveness and there's very little left wanting. I would say that yes, it's not quite the most aggressively tuned phone and certainly the 120Hz from Samsung/OPPO/OnePlus do give it a smoother feeling and Samsung's tuning of the S865 makes those devices a little snappier, but I think Xiaomi was looking to balance performance and battery life and I think they did an overall excellent job on the Mi 10 Pro.