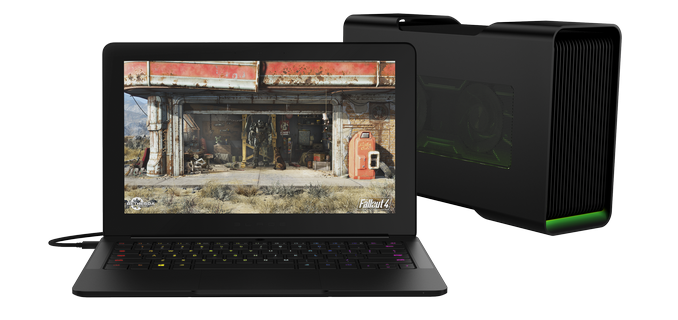 Today we have some news that is kind of unexpected. Razer, the company known for gaming peripherals and gaming laptops such as the Razer Blade, has decided to enter the Ultrabook market with the launch of the Razer Blade Stealth. Not only is an Ultrabook not something expected from Razer, it is also priced very competitively and undercuts the competition on price.
Razer did not cut any corners either when designing the Stealth. Just like it's more powerful and higher priced siblings, it is built out of a CNC-milled aluminum chassis, which is a designing feature of Razer laptops. But despite the solid frame, the laptop is still only 0.52-inches thick and weighs in at just 2.75 lbs. On the styling front, it keeps the black finish of other Razer laptops, but also outdoes them with a full "Chroma" keyboard with individually lit RGB keys. I've been hoping that they would do this for a while when reviewing the Razer Blade, so it's great to see the RGB keyboard come to the Stealth model.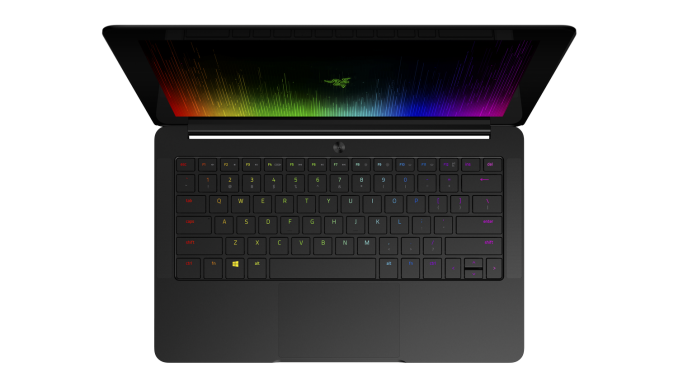 The 12.5-inch display comes in two options. The base model is a QHD (2560x1440) resolution, but you can also opt for a UHD (3840x2160) model with full Adobe RGB color gamut. I need to check in with Razer on how they are going to handle the wider color gamut, and will let you know after we get some hands-on time on the show floor.
The Stealth, as an Ultrabook, is going to be powered by Ultrabook class components, which in this case is the Intel Core i7-6500U processor. This Skylake chip features two cores, hyperthreading, and a base/turbo frequency of 2.5 GHz / 3.1 GHz. I was hoping that Razer would also offer a model with Intel's Iris GPU, but that won't be the case, at least at launch. The only memory option is 8 GB of LPDDR3-1866, and storage options range from 128 GB to 256 GB of PCIe storage on the QHD model, and 256 GB to 512 GB on the UHD model. The battery life will need to be tested, but the laptop has a 45 Wh battery, so it's not going to be class leading in that regard.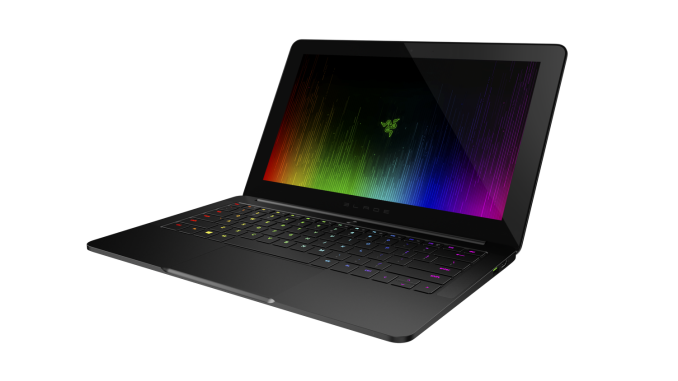 For connectivity, the Stealth will have two USB 3.0 ports, and a USB 3.1 Type-C connector with Thunderbolt 3 support. The Thunderbolt is a key component to the Stealth, thanks to the accessory that Razer is also launching.
The Razer Core is a Thunderbolt 3 connected external GPU, which also acts as a docking station for the Stealth. With a single cable connection, the laptop can power an external display, all of the docking connections with four USB 3.0 ports and Gigabit Ethernet, and support for a 375W GPU.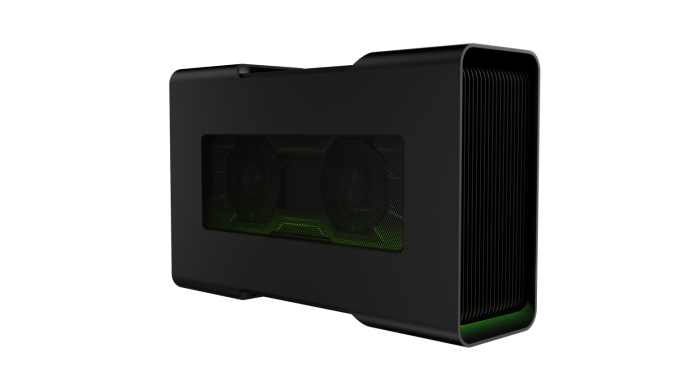 The Core features a built-in 500W power supply, and the GPU support is for any single card which is full-length and double-wide, which means pretty much any GPU out there. The Core also features two additional Chroma lighting zones so that you can tailor it to your liking.
Razer has not yet announced any updates to the Razer Blade or Razer Blade Pro, but I would expect that both of these will also feature support for the Core when they do get their next refresh.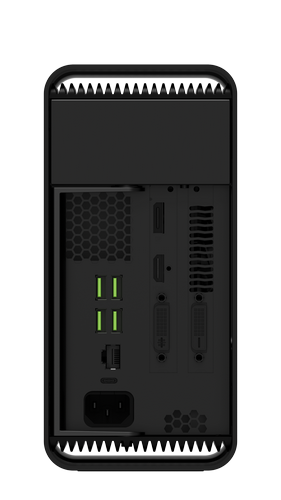 The Core supports plug and play with validated graphics cards, without the need to reboot.
The addition of the Razer Core brings back some of the gaming performance that Razer has been known for, although with a U series CPU it will be interesting to see what level of GPU is required to become CPU bound, especially with DX 12. If we can track down a review unit, we'll try to sort that out.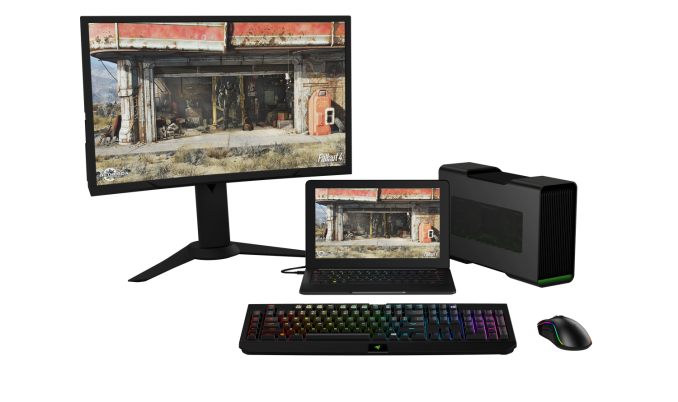 The Razer Blade Stealth will be on-sale starting today, with a starting price of just $999. Considering the high resolution panel and Core i7, this undercuts most, if not all, of the Ultrabook competition on price. The top end 4K model with the UHD display and 512 GB of storage will be $1599.
Source: Razer