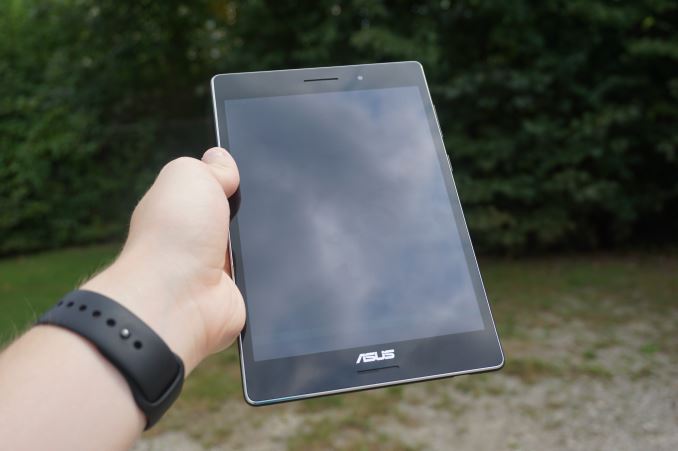 When I think of ASUS and Android, the first thing that comes to mind is their past portfolio of Android tablets. ASUS has been making Android tablets since the first wave of Android Honeycomb tablets hit the market. Back then, ASUS's point of differentiation from all the other Android tablets with essentially the same Tegra 2 hardware platform was their attachable keyboard dock. One could argue that ASUS really pioneered the 2-in-1 tablet form factor with their Transformer tablets.
While ASUS continued to release a number of additional Transformer tablets with updated specifications for some time, it has been a while since we've seen any new high end tablets from the company. Recent offerings have usually been more budget oriented devices like the MeMO Pad series, or the hard to find ASUS PadFone, with the spot for a more standard tablet being left unfilled.
Today's review takes a look at a tablet that doesn't pick up where the Transformer series left off, but instead kicks off a new line of tablets from ASUS under the ZenPad brand. There are a few different ZenPad tablets on the market, with multiple SKUs for each product creating even more versions. The tablet I'm looking at today is the ASUS ZenPad S, and more specifically, the ZenPad S Z580CA, which is ASUS's most high end tablet offering. Since the ZenPad S comes in two different versions I've laid out both of their specifications in the chart below so you can get an idea of how the two devices differ from each other.
ASUS ZenPad S 8 (Z580C)
ASUS ZenPad S 8 (Z580CA)
SoC
Intel Atom Moorefield Z3530
4x Silvermont @ 1.33GHz
Intel Atom Moorefield Z3580
4x Silvermont @ 2.33GHz
GPU
PowerVR G6430 @ 457MHz
PowerVR G6430 @ 533MHz
RAM
2GB LPDDR3
4GB LPDDR3
NAND
32GB + microSDXC
64GB + microSDXC
Display
7.85" 2048x1536 IPS LCD
Dimensions
203.2 x 134.5 x 6.6mm
Mass
298g
Camera
2MP Front-facing
5MP Rear-facing
5MP Front-facing
8MP Rear-facing
Battery
15.2Wh
OS
Android 5.0 Lollipop with ASUS Zen UI
Other Connectivity
802.11b/g/n + BT 4.1, GNSS, 3.5mm audio
802.11a/b/g/n/ac + BT 4.1, GNSS, 3.5mm audio
USB Connector
Micro USB
USB Type-C
Price
$199 USD
$299 USD
There are two versions of the ZenPad S. The less expensive model is priced at $199 USD, while the more expensive model that I am reviewing is $299 USD. This is not unlike the price split between the two versions of the ZenFone 2. However, while the two versions of the ZenFone were differentiated only by their RAM, NAND, and included charger, the two models of the ZenPad S have more differences than similarities as far as their specifications go.
What's shared between both devices is the 7.85" 2048x1536 display. ASUS advertises it as 8.0" but measurements of the display's diagonal show that there is some rounding going on. In addition to the display, both devices have a 15.2Wh battery. At $100 more, the ZenPad Z580CA doubles your RAM and storage to 4GB and 64GB respectively, increases the resolution of both cameras, bumps the max CPU clock by 1GHz and max GPU clock by 76MHz, and adds 802.11ac support.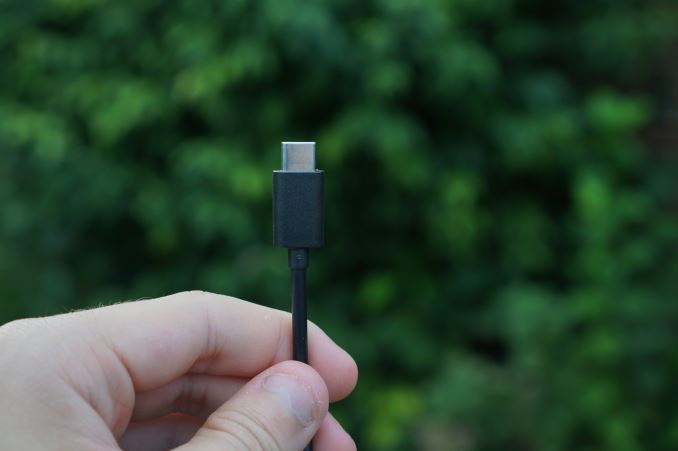 The one thing that sets the ZenPad S Z580CA apart from most other devices is its use of the new USB Type-C connector, along with support for USB 3.0 speeds of 5Gbps (Superspeed). While we have seen USB 3.0 featured on some past devices such as the Galaxy Note 3, the large size and unsightly appearance of the USB 3.0 Micro-B connector resulted in it receiving almost no market adoption. It's important to note that just because a device uses the USB Type-C connector does not mean that it supports USB 3.1 Gen 2 (Superspeed+) along with all the USB alternate modes for networking or display interfaces. With the ZenPad S Z580CA only supporting USB data, you cannot do video out or use any other USB alternate modes. Such features will have to wait for future SoCs and controllers with USB 3.1 and USB alt mode support.
As for the connector, Type-C is slightly larger than your standard Micro-B port in all dimensions, but it's reversible, more durable, and maintains a much stronger connection to a device. You can insert it in two orientations, and when you push it in there's a click to let you know that it connected. Some users will see the adoption of USB Type-C as a nuisance, as it will prevent them from using existing cables to charge the tablet or transfer files. I personally recognize this as an unavoidable transition period, as there's no chance of every vendor and user in the world deciding to move to Type-C all at once. It's obviously a bit of an annoyance to be unable to use existing Micro-B cables, but I believe the advantages are worth it.
The ZenPad S uses ASUS's ZenUI skin for Android. It's basically the exact same UI as on the ZenFone 2, but with some layout and app design changes to work better on the larger display. For a look at ZenUI I recommend looking at the software section of my ZenFone 2 review, as I won't be discussing it in this review due to it being mostly redundant.