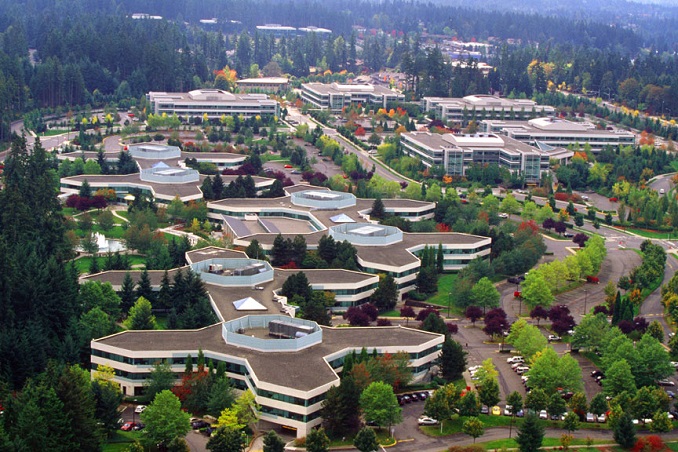 Recently appointed CEO Satya Nadella announced the largest layoffs in Microsoft's 39 year history today, with a staggering 18,000 jobs on the chopping block. The goal, according to Nadella is to "simplify the way we work to drive greater accountability, become more agile and move faster" signifying Nadella's goal to bring some focus to Microsoft's portfolio of services while also seemingly looking to play down the job losses.
The last large round of layoffs at Microsoft came in 2009, after the stock market crash. That round of layoffs was the previous largest ever at 5,800 positions, and today's announcement dwarfs that number substantially. But not all departments will share this burden evenly, with the recently acquired Nokia employees getting the brunt of the cuts. In April, Microsoft closed the acquisition of the Nokia mobile phone business, and in the process added 25,000 employees to its payroll. Nadella announced today that 50% of those employees will be let go. Some will be factory workers from some of the in-house manufacturing Nokia owned, and the remainder will be from the handset business itself.
The remaining 5,500 employees to be laid off will therefore come from within Microsoft itself, as it attempts to concentrate on some of its more successful offerings. Excluding the Nokia losses, which are often expected after a merger of this sort, the total number of Microsoft employees being affected is not significantly different than the 2009 cuts.
Former Nokia CEO, now Microsoft Executive VP of Devices and Services, Stephen Elop laid out some of the upcoming changes in his own letter to his employees. Elop promises a focus on Windows Phone, with a near term goal of driving up Windows Phone volume by focusing on the affordable smartphone segments. With that announcement comes the death of the strange Nokia X series of AOSP phones, which debuted at MWC 2014 and were updated with a new model only a couple of weeks ago. While I would make the argument that there was little need for the X series at all, it is doubly frustrating to anyone who bought into the platform to find it killed off so quickly. The X series would be easy prey for cuts like these, because it didn't really offer anything new to Android or to Microsoft. While it promised to be low cost, retail pricing for the X line was often more than the low cost Lumia phones. The X series had no place in a Microsoft owned Nokia, and should have been killed a while ago.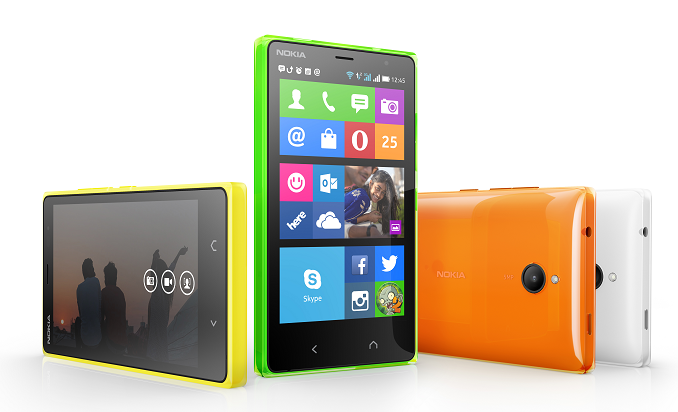 Elop also announced that they would continue to work on the high end phone range as well. Historically Windows Phone has suffered selling flagship models for many reasons, but it appears that they are not ready to give up the fight in this market yet. He also specifically called out Surface, Perceptive Pixel, and Xbox as new areas of innovation, which likely means those brands are safe for the time being.
The remainder of the Nokia feature phone lines appear to be immediately canceled. This is a segment that has been rapidly shrinking in recent years, with the consumer push towards smartphones, so this is likely a good strategic move by Microsoft. The work done on Windows Phone to allow it to work well on low cost hardware is also likely another big reason for this.
Another major announcement was the closure of the Xbox Entertainment Studios which had a goal of providing original content for Xbox Live members. Several projects such as "Signal to Noise" and "Halo: Nightfall" that were mid production will be completed, but after that content is delivered the studio will be closed.
The full ramifications of these job cuts won't be known for some time, but it seems fair to say that Nadella wants to put his own stamp on the company. Removing the Nokia X line, the Asha and S40 lines, and an entertainment studio seem like reasonable things to cut if you want to focus your company. Nadella speaks about flattening the organization out, which should help them be quicker to execute on ideas. These kinds of steps, though painful for the employees, can be better for the company in the long run. For quite some time, the perception is that Microsoft is not agile enough to respond to new markets, and it appears that Satya Nadella is trying to focus his company on its strength and that should have a net positive for the company. Microsoft's next earnings call comes on July 22nd, at which point we may get more details about upcoming plans.
Source: Microsoft