Next week I'll have more to report on than just SSDs, I promise. Until then, the SandForce festivities continue with today's arrival: The OCZ Vertex 2.
As you may have heard, the Vertex 2 uses a special brew of SandForce's SF-1200 firmware that gives it the small file random write performance of a SF-1500 based solution, without most of the added cost. Unless Corsair and SandForce work something out, the Vertex 2 is going to be the only SF-1200 based SSD that can use SandForce's MP firmware and attain 30,000 sustained 4K random write IOPS.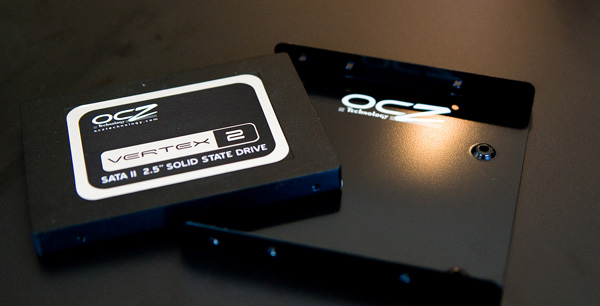 I'm running the drive through the ringer now and hope to have results as well as an update to our SSD Bench later this week. If you want to see pics of its internals, check out the gallery.