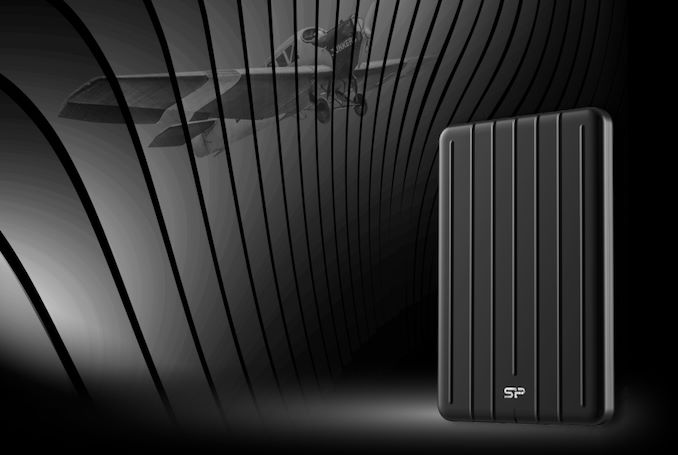 Silicon Power has introduced its new external SSD series that promises to bring together reliability, performance, and compatibility with the latest PCs featuring a USB Type-C interface. The Silicon Power Bolt B75 Pro comes in an aluminum scratchproof and shockproof chassis that is 12.2 mm thick and has special ridges to guard against fingerprints.
The Silicon Power Bolt B75 Pro lineup of external SSDs comprises of four models featuring 256 GB, 512 GB, 1 TB, and 2 TB configurations. The drives are rated for up to 520 MB/s sequential write speed as well as for up to 420 MB/s sequential write speed. Such levels of performance show that the Bolt B75 Pro drives use an entry-level SATA SSD behind a USB 3.1 Gen 2 controller. As always with these sorts of announcements, the company does not immediately disclose what kind of NAND flash memory and SSD controller the drives use.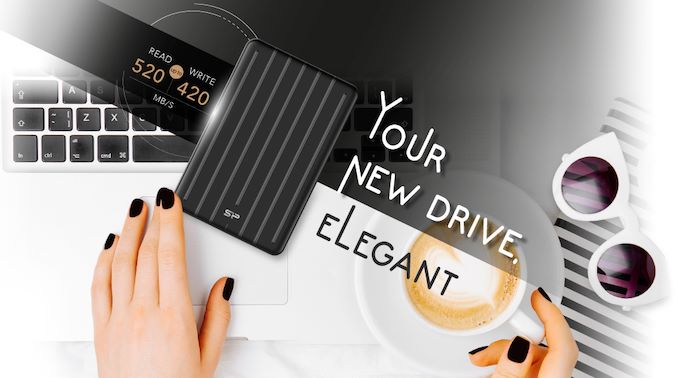 The Bolt B75 Pro SSDs feature a USB Type-C interface and do not require any external power adapters. To maintain compatibility both with new and legacy PCs, Silicon Power bundles the drives with a USB-C to USB-C as well as USB-C to USB-A cables.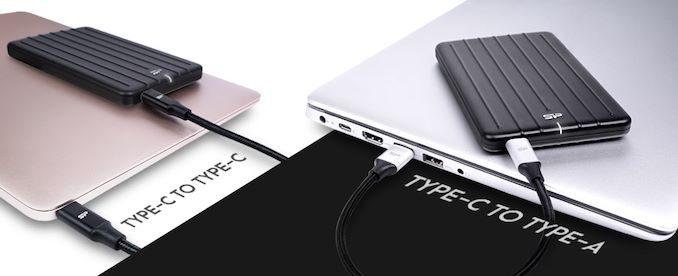 It is noteworthy that outlook of the Bolt B75 Pro was inspired by design of the Junkers F.13, a German transport plane. Just like the aircraft, the Bolt B75 Pro has ridges, yet in case of the storage device they are placed to protect against fingerprints. As noted above, the SSD is also said to be protected against shocks and is covered with a special paint that is claimed to be scratchproof.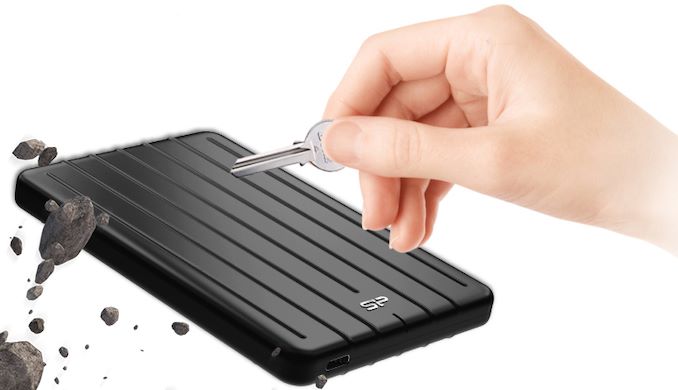 Silicon Power's Bolt B75 Pro SSDs will be available in the near future, but their MSRPs are unknown at this time. All the drives are covered by a three-year warranty.
Silicon Power Bolt B80 Specifications
256 GB
512 GB
1 TB
2 TB
Speed
Read
Up to 520 MB/s
Write
Up to 420 MB/s
Interface
USB 3.1 Gen 2,
Compatible with USB 3.0, USB 2.0
Cable
USB-C-to-USB-A
Dimensions

124.4 × 82 × 12.2 mm




4.89 × 3.22 × 0.48 inches

Model Number
SP256GBPSD75PSCK
SP512GBPSD75PSCK
SP010TBPSD75PSCK
SP020TBPSD75PSCK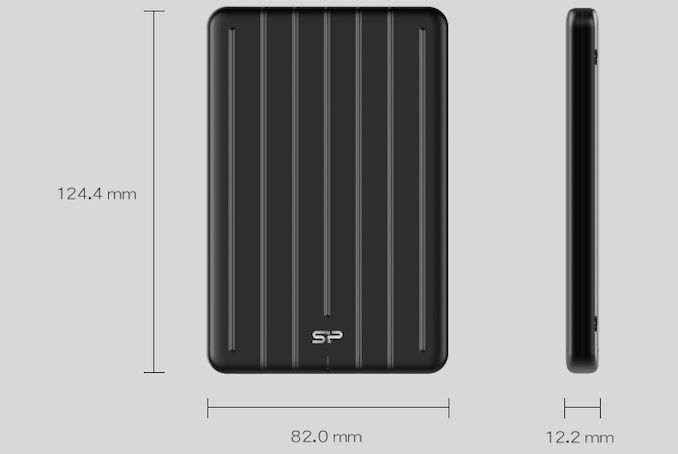 Related Reading:
Source: Silicon Power