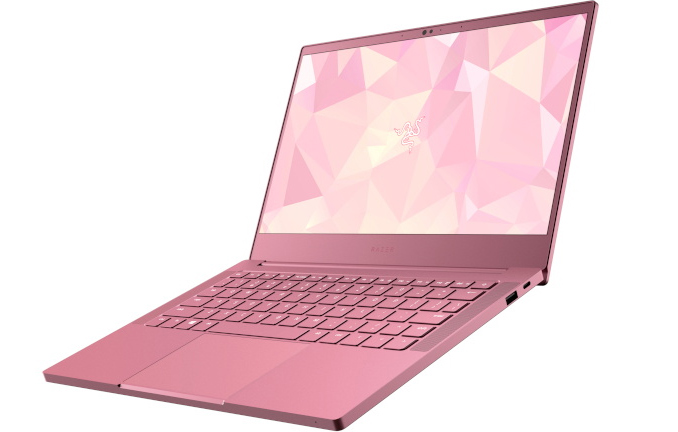 Modern users tend to be very different and demand unique lifestyle devices with a distinctive design. To address certain audiences, companies need to take rather extraordinary measures and introduce quite unexpected products. Razer this year unveiled its 13.3-inch gaming laptop featuring a Quartz Pink color that was only made available in select countries. Since then, the company has launched a series of pink peripherals and is now expanding availability of the notebook.
The Blade Stealth 13 Quartz Pink comes in Razer's traditional CNC-machined 6000-series aluminum chassis and uses a 13.3-inch IPS display featuring a 1920×1080 resolution. The machine is based on Intel's quad-core Core i7-8565U processor accompanied by NVIDIA's GeForce MX150 discrete GPU outfitted with 4 GB of GDDR5 memory and operating at up to 25 W, 16 GB of LPDDR3 memory as well as a 256 GB M.2 SSD. Furthermore, those who would like to get higher FPS can always attach an external graphics solution using the system's Thunderbolt 3 port. Essentially, we are dealing with a version of the latest-generation Blade Stealth notebook that has a unique color.
Previously available only in Canada, China, and the US, Razer's limited-edition Blade Stealth 13 Quartz Pink will be available in Japan starting from April 19. Its estimated retail price will be ¥209,304 (~$1780 without sales tax), which is slightly higher than the price of similarly configured black laptop that retails for ¥203,490.
In addition to the pink notebook, Razer's has expanded its Quartz Pink family with mouse, a headset, a microphone, a keyboard, a PS4 controller, and even a case for its smartphones. These products are available all across the world when purchased directly.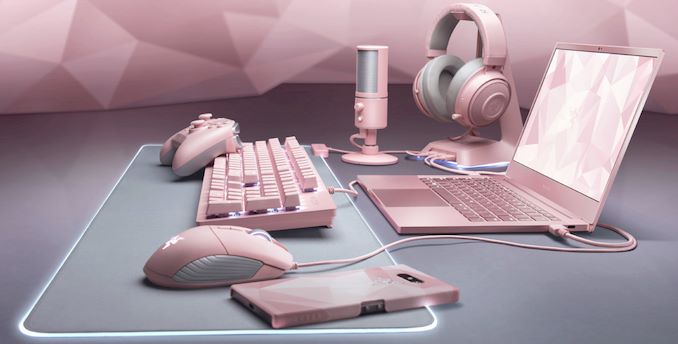 Related Reading