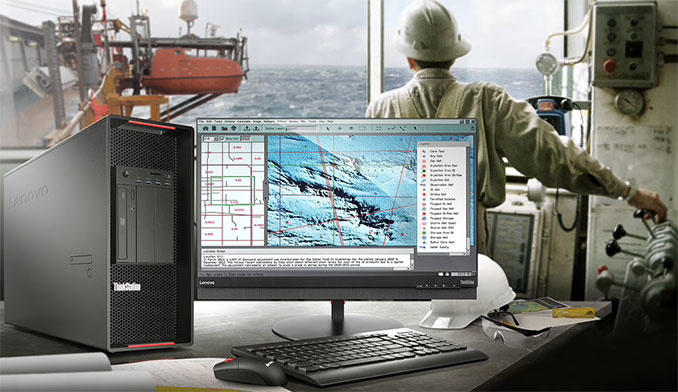 Lenovo this week has introduced its new single and dual-processor "AI Workstations", which the company is pitching at the artificial intelligence and deep learning markets. The new machines are based on the existing ThinkStation P520 and ThinkStation P920 workstations, and are powered by Intel's Xeon processors as well as one or two of NVIDIA's latest Quadro RTX 6000 professional graphics cards.
The Lenovo AI Workstation lineup consists of two systems which specs are tailored for AI, DL, and similar workloads, according to the manufacturer. The systems can additionally be clustered together using Lenovo's Intelligent Computing Orchestration (LiCO) software to further improve their aggregate performance at both the desktop and datacenter levels. Both new ThinkStation machines run Ubuntu Linux, which in a departure from the usual PC desktop situation, is actually far more common than Windows when it comes to deep learning work. Besides the usual *nix synergies, a big reason for this is because Ubuntu Linux is the only OS currently recommended by NVIDIA for its popular RAPIDS open source software libraries, which are widely used in analytics and data science tasks.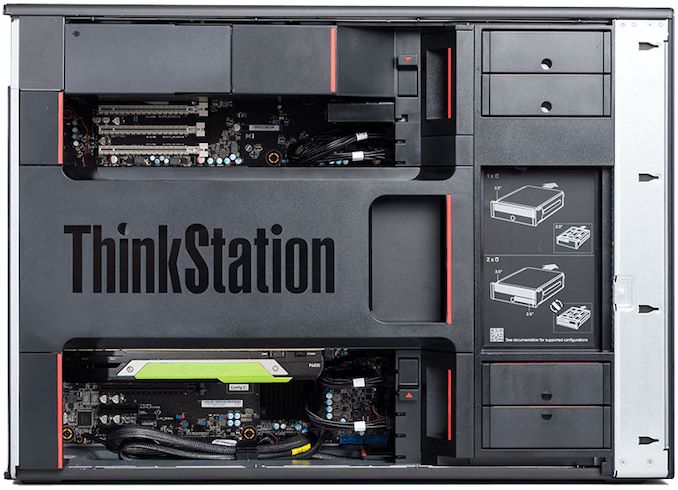 Under the hood, the new ThinkStation P520 AI Workstation is powered by Intel's Xeon W-2155 processor (10/20 cores/threads, 3.3 – 4.5 GHz, 13.75 MB L3, 140 W) and paired with NVIDIA's Quadro RTX 6000 graphics card (4,608 cores, 576 tensor cores, 72 RT cores, 16.3 FP32 TFLOPS, 24 GB GDDR4). The system is outfitted with 128 GB of DDR4-2666 ECC memory, a 512 GB NVMe SSD, as well two 1 TB 2.5-inch SATA SSDs.
Meanwhile the ThinkStation P920 AI Workstation is an inherently more powerful machine. It runs two Intel Xeon Gold 6136 chips (12/24 cores/threads, 3 – 3.7 GHz, 24.75 MB L3, 150 W) accompanied by a pair of NVIDIA's Quadro RTX 6000 accelerators. The workstation comes equipped with 384 GB of DDR4-2666 ECC memory, 1 TB NVMe SSD, and two 2 TB 2.5-inch SATA SSDs.
Lenovo ThinkStation P520 & P920 AI Workstation Specs
ThinkStation P520
AI Workstation
ThinkStation P920
AI Workstation
CPU
Intel Xeon W-2155
10/20 cores/threads
3.3 - 4.5 GHz
13.75 MB L3
140 W
2 × Intel Xeon Gold 6136
2 × 12/24 cores/threads
2 × 3 - 3.7 GHz
2 × 24.75 MB L3
2 × 150 W
GPU
NVIDIA Quadro RTX 6000
TU102
4,608 cores
576 tensor cores
72 RT cores
24 GB GDDR4
2 × NVIDIA Quadro RTX 6000
RAM
128 GB (8 × 16 GB) DDR4-2666
384 GB (12 × 32 GB) DDR4-2666
Boot Storage
512 GB NVMe SSD
1 TB GB NVMe SSDs
Data Storage
2 × 1 TB SATA SSDs
2 × 2 TB SATA SSDs
OS
Ubuntu Linux
Both of new ThinkStation systems are also available with further customizations as a build-to-order operation, allowing for more storage and other tweaks. Lenovo says that the new systems will be available by the end of March, and while their press release does not reveal any pricing information, these professional systems won't be cheap. As they're based on Lenovo's high-end workstation platforms, the P920 AI Workstation in particular will easily be a $10,000+ machine.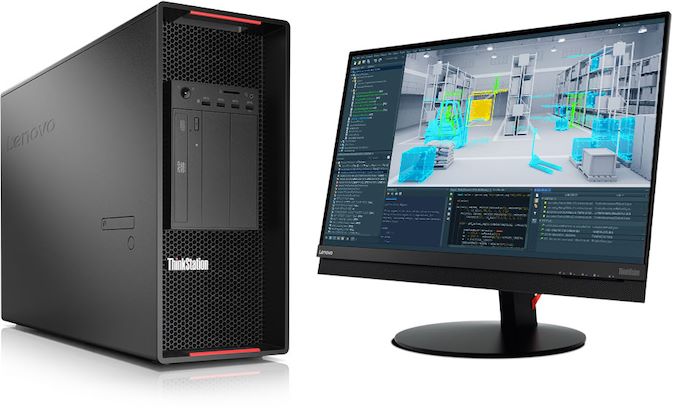 Related Reading:
Source: Lenovo