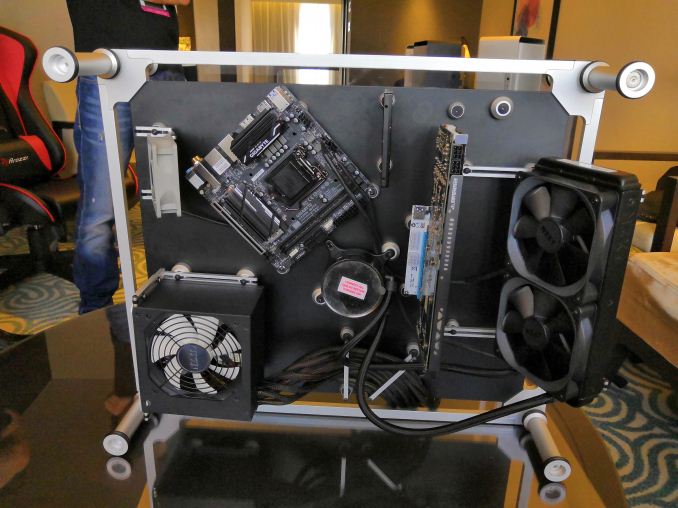 If channeling Insane Clown Posse in the title was not enough, how about a fully configurable chassis where the user can move everything to every location inside the chassis as they please? This is the principle behind a new prototype chassis designed by a company called Maverick, with Streacom serving as a manufacturing partner.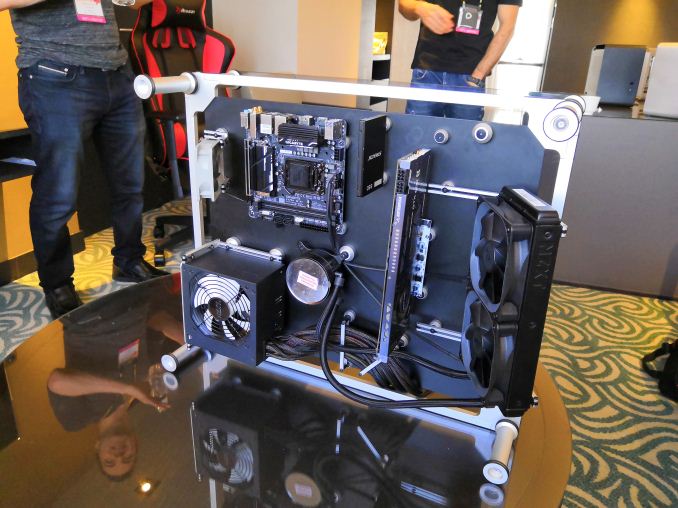 The two prototypes on display differed only in height and length, but work on the same principle: a magnetic backplane held vertically by a frame, and magnets designed to hold lots of weight attached at whatever point is necessary. This allows a system builder to enact whatever configuration needed, and adjust for airflow or aesthetics. Any computer component can be held in place by these magnets, including power supplies, graphics cards, and the heaviest SSDs.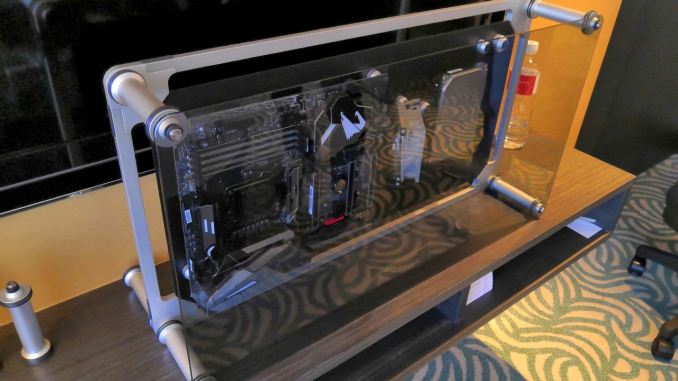 The frame as shown is still a WIP, with Maverick trying to get feedback from journalists at the show. The magnetic backplane can be any size as required, and the magnets can be used on both sides. A potential future case could be mini-ITX sized but with multiple layers of magnetic boards, allowing for a stacked system, or even completely stacked machines for a dense implementation akin to a rack.
Obviously the main worry is if the magnets fail at any point. We were told that the ones currently in use were Neodymium, and were typically good for a minimum of 5 years, although the magnets can regain their strength/alignment with a simple tool.
As always with prototypes like this, release and availability is TBD. Maverick are looking for feedback though.
Want to keep up to date with all of our Computex 2018 Coverage?

Laptops

Hardware

Chips
Follow AnandTech's breaking news here!