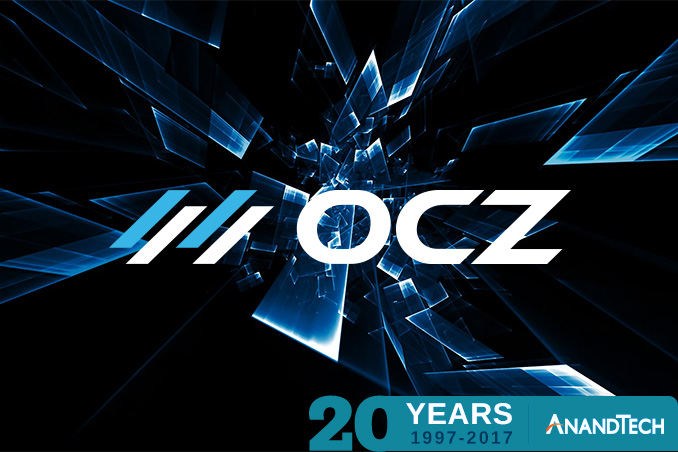 After 19 days and 30 giveaways, the end is finally upon us. That's right, today's the 20th and final day of our 20 day giveaway celebration of AnandTech's 20th anniversary. So if you haven't already won something, today is your last chance to get a prize.
Closing out our epic giveaway is the crew over at Toshiba OCZ. The prolific SSD vendor has had their ups and downs, and with recent products they're definitely on an upswing. Meanwhile all the better for today's lucky winners, thanks to the NAND flash shortage, good SSDs are now a hot commodity. To that end, for today's giveaway we have OCZ's top SATA and M.2 SSDs: a 1TB RD400, and a 512GB VX500.
Toshiba OCZ RD400 1TB SSD
Toshiba OCZ VX500 512GB SSD
The AnandTech 20th Anniversary Celebration – OCZ Giveaway
Toshiba OCZ SSD Specifications
Capacity
RD400
1 TB
VX500
512 GB
Controller
Toshiba TC58NCP070GSB
Toshiba TC358790
NAND
Toshiba 15nm MLC
Sequential Read
2600 MB/s
550 MB/s
Sequential Write
1550 MB/s
515 MB/s
Random Read IOPS
210k
92k
Random Write IOPS
130k
64k
Form Factor
M.2 2280 double-sided
2.5" SATA
Protocol
NVMe 1.1b over PCIe 3.1 x4
AHCI
Write Endurance
592 TB
296 TB
Toshiba OCZ RD400 1TB SSD

Toshiba OCZ's flagship SSD is the RD400. Based around their own custom controller, the RD400 offers full PCIe 3.0 x4 connectivity and NVMe protocol support in an M.2 SSD, putting this at the cutting edge of SSDs. Under the hood the drive uses Toshiba's 15nm planar MLC NAND. The 1TB version we're giving away is a fully populated double-sided 2280 drive that's rated for up to 210K random read IOPS and 130K random write IOPS. Or to put it in terms of bandwidth, 2.6GB/sec sequential reads and 1.55GB/sec sequential writes.
Toshiba OCZ VX500 512GB SSD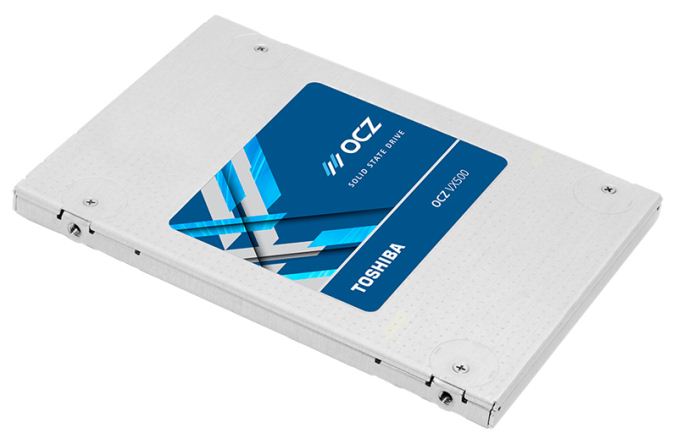 Meanwhile if you're in need of a more common standard 2.5" SATA form factor drive, then our second prize of the day should be just what you need: Toshiba's OCZ VX500. This drive uses the same NAND as in the RD400, but swaps out the form factor for the 2.5" SATA that so many machines still expect. The drive's performance is tuned for client workloads, and for smaller operations the SLC cache makes it a very fast contender. However what may be the most interesting aspect is the drive's very low power usage, which makes it a good candidate for use in a laptop.
As with our 30 previous giveaways, today's giveaway is only open for 48 hours, so be sure to enter soon. However please note that for legal reasons, we're only able to open these giveaways to residents of the United States.
Final Words
Finally, as we close out the AT20 giveaway series, I'd like to again thank all 31 of our vendors for chipping in with prizes for what is by far our biggest prize giveaway ever. In the big picture AnandTech is just a middle-man; it's the vendors who are making all of this possible so that you guys can have free hardware.
And an absolutely huge thank you goes to Purch's community team, who has been working behind the scenes to actually run the giveaways, including the drawings themselves and prize fulfillment. With nearly 100 prizes to distribute in just over 4 weeks, doing a giveaway of this scale would not have been possible without all of their hard work.